Holistics December 2020 Product Updates 🎉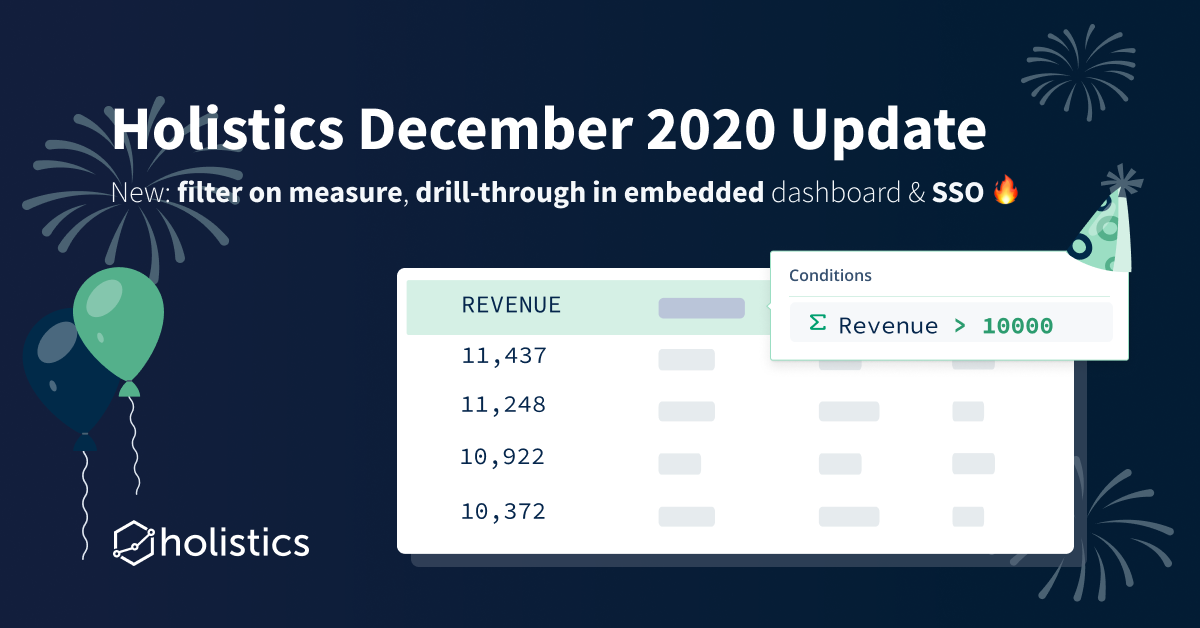 2020 has been a really tough period for people around the world due to COVID-19.  Regardless, Here at Holistics, we continue to be forward-looking because we naturally don't look back for what has been lost. So, let's forge ahead together and look at what we've brought you this month.
Drill through in Embedded Dashboard
Now, your viewers can quickly explore any data related to one or more data point in the original embedded dashboard
For more information on how to set up drill-through in the embedded dashboard, please refer to our doc here.
SSO/SAML integration
Holistics provides Single Sign-On (SSO) functionality for customers in Professional Plan to access it through a single authentication source, like Okta.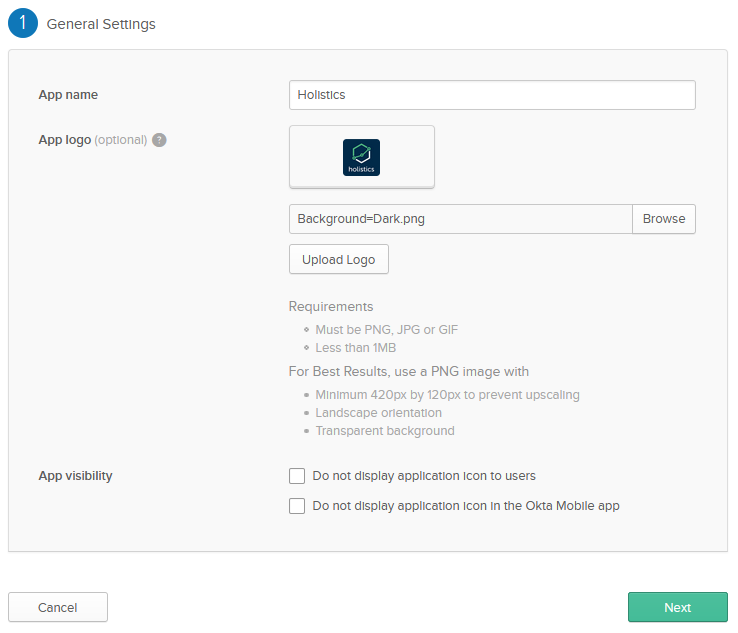 For more information, please refer to our doc here.
Apply filter on measure (or aggregate function)
Now, you can filter your charts by a Custom Measure or Aggregate function, to answer questions like: "What are the products that have Sum of total item values between $3,000 and $10,000".
To learn how to filter by a measure, head over to our guide here!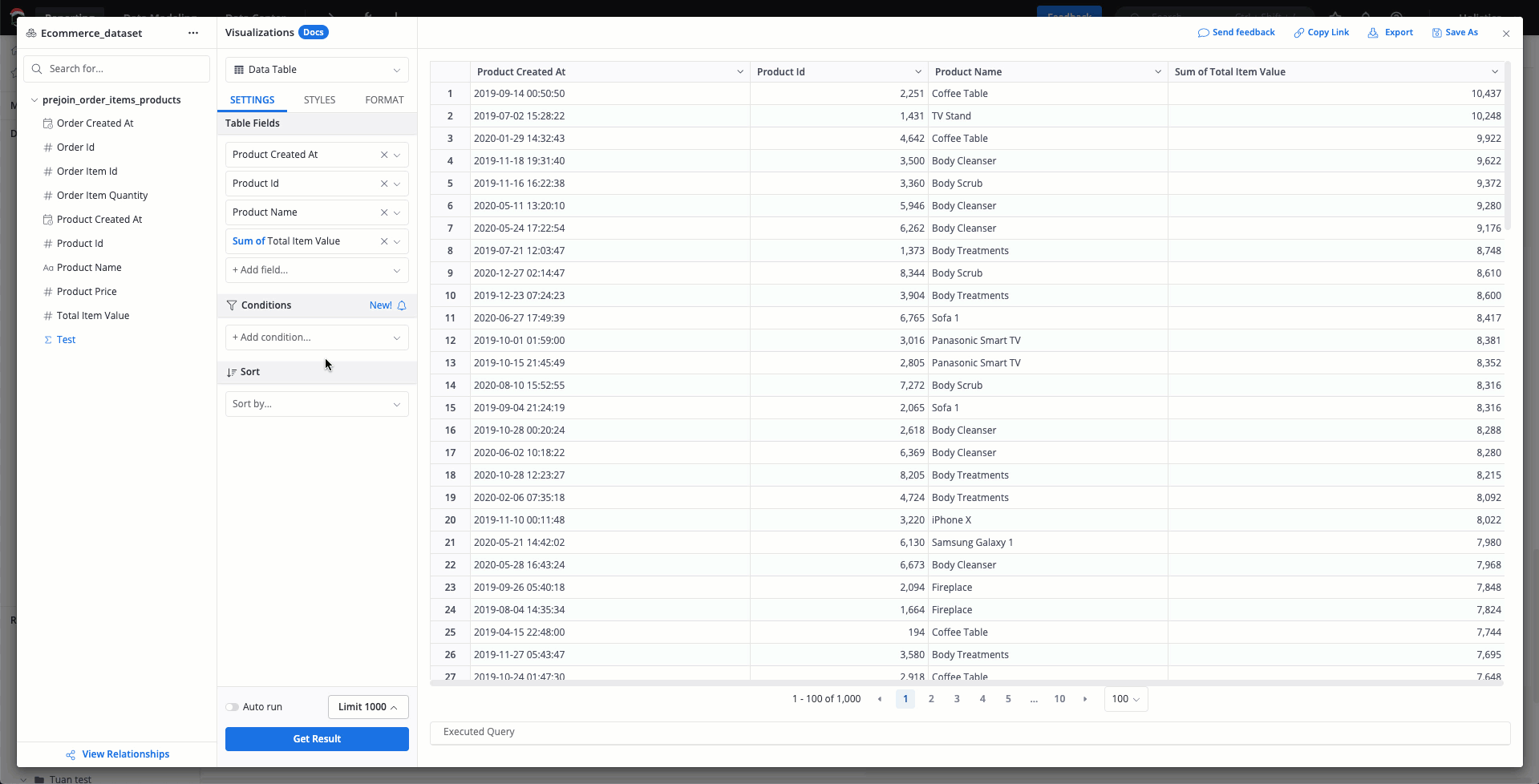 Other highlights
Upcoming
Top/Bottom N filter
Cross-filtering in dashboard
Timezone configuration
Bulk Action
Holistics public APIs for Schedule, Reporting, Modelling
Holistics-as-code
From the brain behind Holistics
Let's stay in touch!
Besides the aforementioned features, December witnessed a lot of bugs caught and improvements. Head over to our December release note for the most recent updates!
Please continue sending us your feedback and don't forget to subscribe to our newsletter to stay updated with the newest features!
What's happening in the BI world?
Join 15k+ people to get insights from BI practitioners around the globe. In your inbox. Every week. Learn more
No spam, ever. We respect your email privacy. Unsubscribe anytime.
From SQL Queries To Beautiful Charts
Connect to your database and build beautiful charts with Holistics BI
Learn More
"Holistics is the solution to the increasingly many and complex data requests from the operational teams"
---
Tang Yee Jie
Senior Data Analyst, Grab