Holistics January 2021 Product Updates 🎉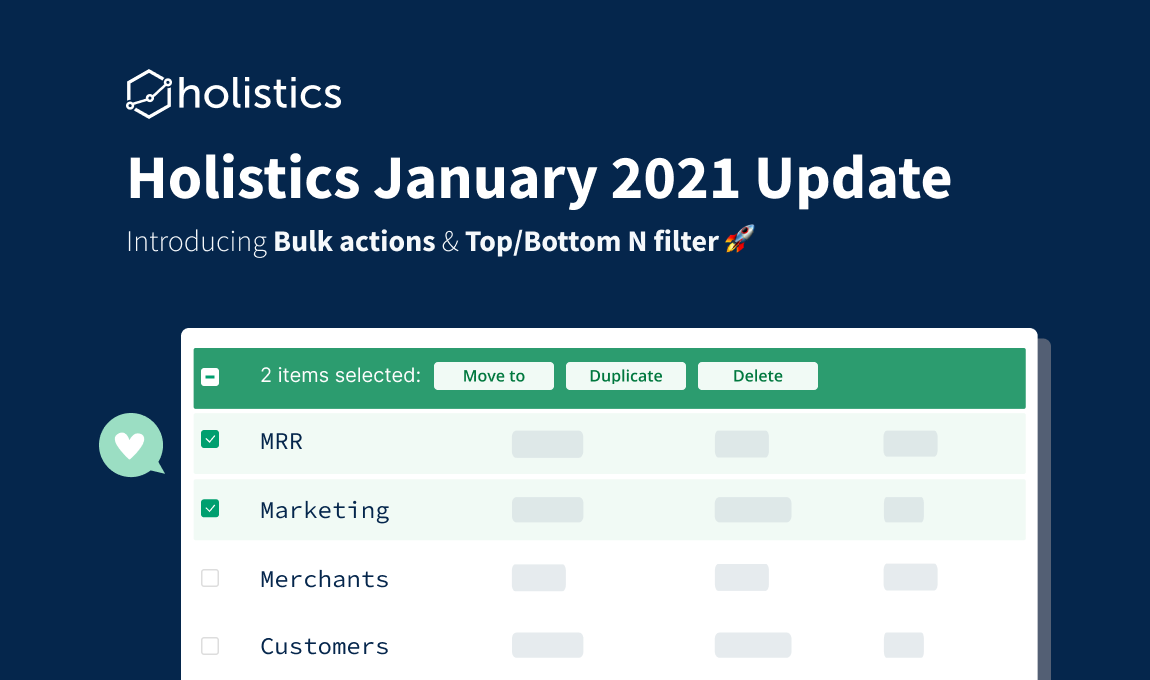 Your business is always changing, and so are we. This month, we are excited to start off our new year with many new amazing product features. Let's unfold what we have shipped to you today!
Bulk Action 💕
We are glad to announce that our team has recently introduced the Bulk Actions feature, which helps you easily perform batch updates to your target objects.
Instead of individually selecting an item and move/copy/delete it, now you have the option to update a selection of multiple items at once.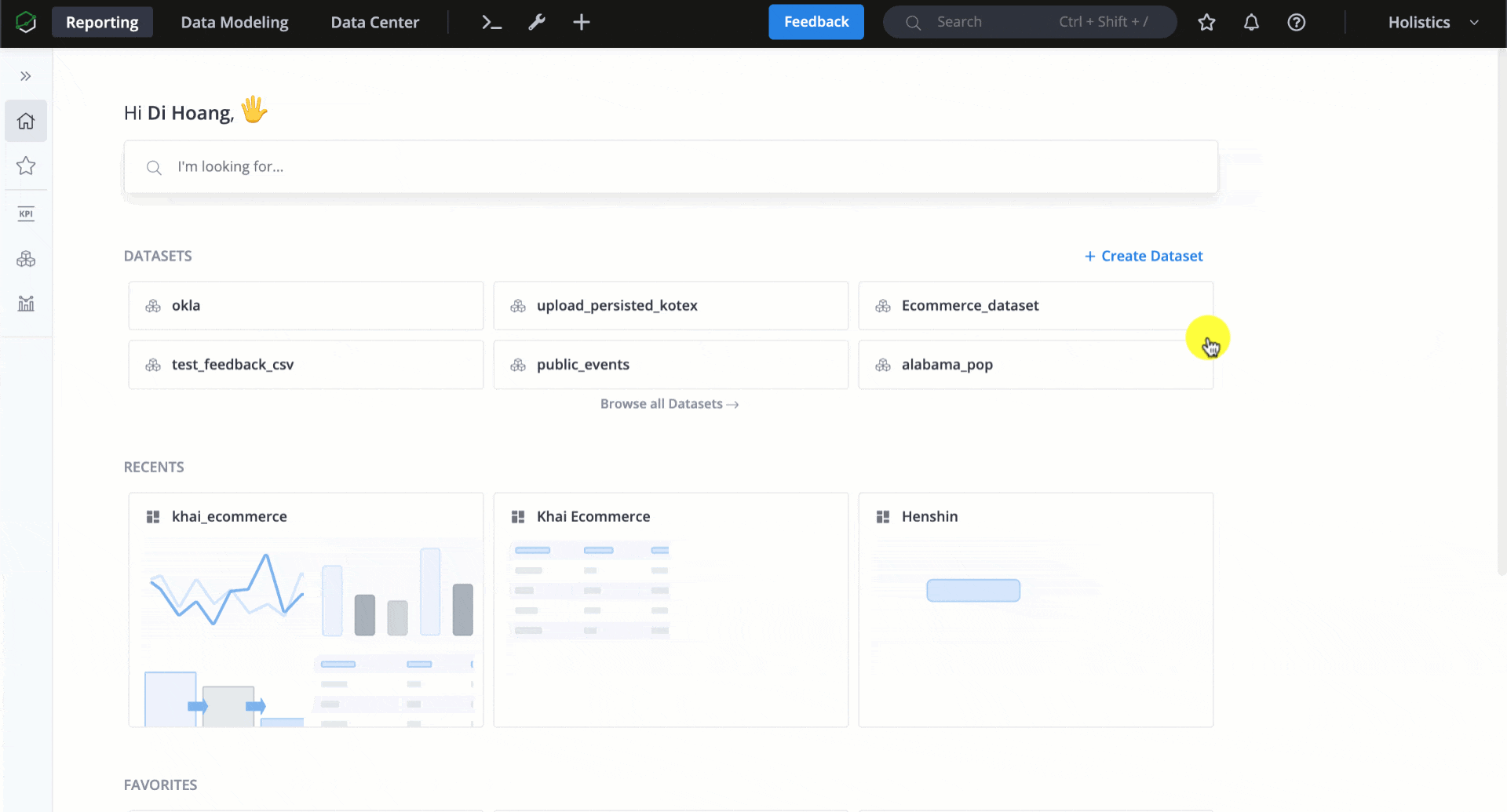 This feature has been on development. Deleting/Copying multiple items will be supported in the next few weeks.
Top/Bottom N filter 🎉
With filter by top N, you can easily find out "top 3 countries by revenue" or "3 products with the least number of orders within last month" in any chart!
Learn how to set up Top/Bottom N filter here.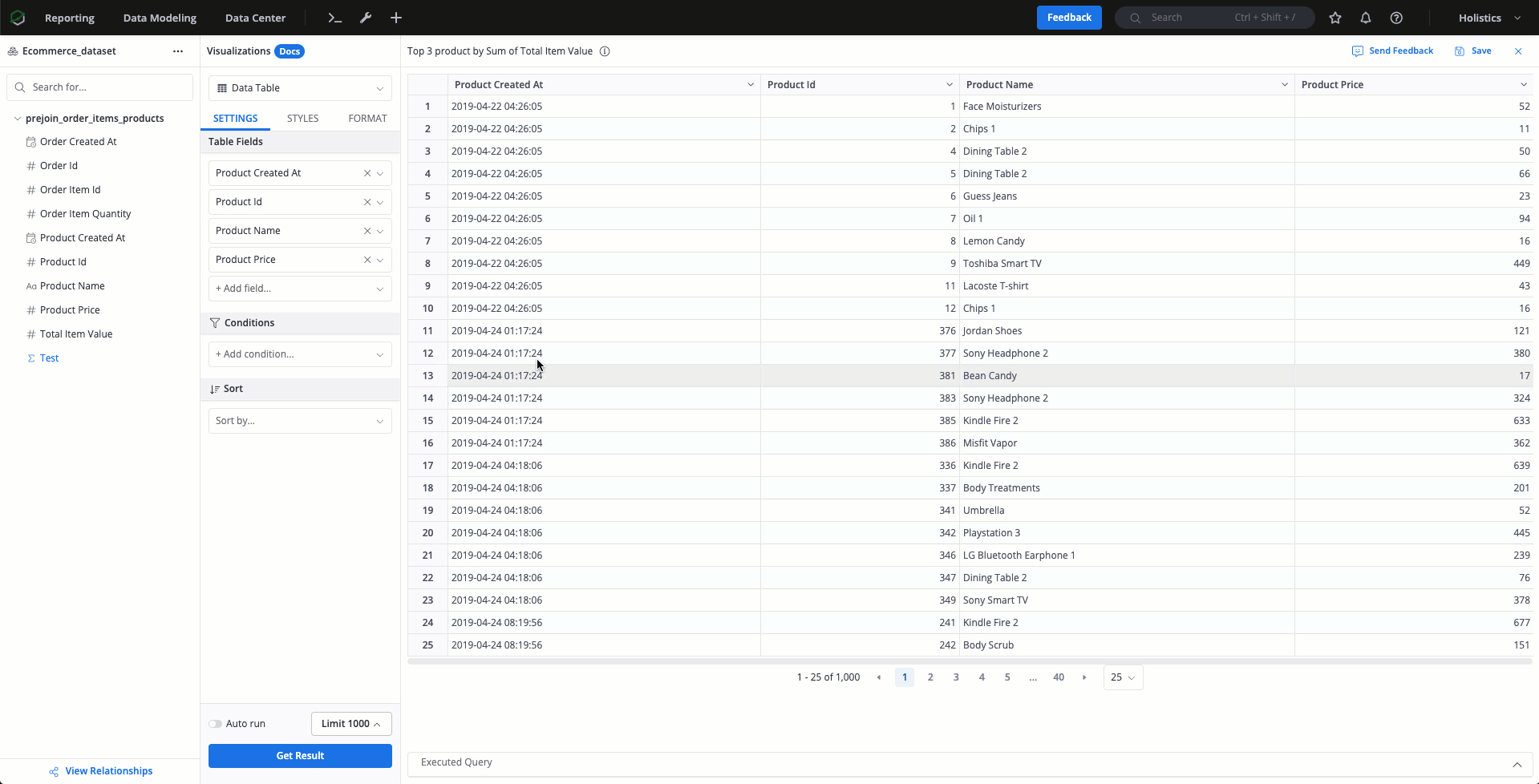 Other highlights
Ability to re-order filters in dashboards
New color picker
Upcoming
Cross-filtering
New data formats
Analytics As Code: Analytics development now feels just like software development. For more information, please visit https://www.holistics.io/as-code/
From the brains behind Holistics
Let's stay in touch!
Besides the aforementioned features, January witnessed a lot of bugs caught and improvements. Head over to our January release note for the most recent updates!
Please continue sending us your feedback and don't forget to subscribe to our newsletter to stay updated with the newest features!
What's happening in the BI world?
Join 15k+ people to get insights from BI practitioners around the globe. In your inbox. Every week. Learn more
No spam, ever. We respect your email privacy. Unsubscribe anytime.
From SQL Queries To Beautiful Charts
Connect to your database and build beautiful charts with Holistics BI
Learn More
"Holistics is the solution to the increasingly many and complex data requests from the operational teams"
---
Tang Yee Jie
Senior Data Analyst, Grab