What It's Like Being a Growth Hunter Intern at Holistics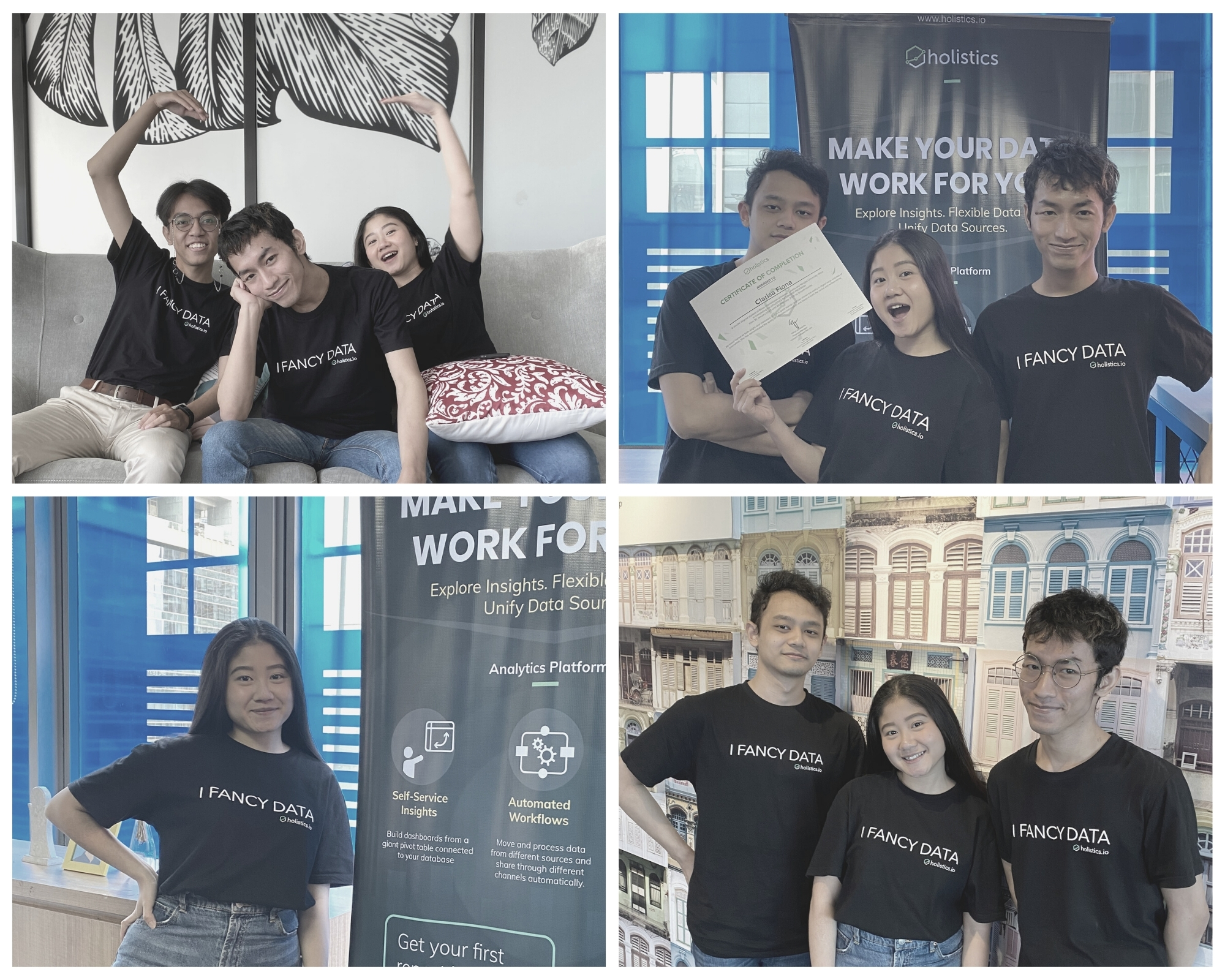 One of the key experiences recommended during your time as an undergraduate is doing an internship. Gaining work experience is key for boosting your employability, especially as an international business student. My name is Clarisa, I'm a last year student who's currently taking a double degree program in Binus International Jakarta and Ningbo University China, and this is my internship story in Holistics Software Indonesia during my winter holiday.
The story begins last summer. I was looking for internship opportunities in Jakarta, where I originally come from. I really want to experience real work-life but it was quite hard for me to get the offer, I couldn't fit the period requirement as my holiday was only 2 months left and most of the companies there require their interns to at least follow the program in 3 months.
December 2019, I still kept looking for internship opportunities through many job platforms. Shortly, I saw Holistics Software Internship program for the position of Growth Hunter. A few days later, I got an email from Kak Yahya (my mentor in Indonesia) he asked me to come to the office for an interview. He explained that the program will be closed immediately but I would still be in China until January 8th. So, we think that was not the right time and he told me he will reach out again later after the new year if he still needs someone to help him.
Long story short, Kak Yahya reached me out again and invited me to come to the office for an interview in the middle of January. I finally got accepted and started immediately. I was very happy because Kak Yahya gave me the opportunity to follow only 1 month of time interning instead of 3 months. Kak Yahya entrusted me with this very short internship program and I appreciate it so much. Holistics' Indonesian office is located at a coworking space in the Jakarta area. The first day I started working, Kak Yahya introduced me to everyone here and they are so warm and friendly. I met many people from many backgrounds, even I made friends with other interns from different companies. I do love the environment and feel very comfortable working here.
My main task here as a Growth Hunter Intern is doing research and prospecting new clients. Sometimes, I also propose content ideas and work together with our designer to visualize our articles. I work together with my friend Teodorus, he was also an Indonesian intern student majoring in design and My Nguyen, our internal designer based in Vietnam. Working with two different people from different backgrounds and perspectives helps me improve my teamwork skill which I believe is very important in working life.
I'm trully amazed by how Holistics works, with a small number of people, we do a really great job. I always have a high interest in business and technology improvement, and I think Holistics is all about it. I'm so glad to take part in this internship program in a very cool and modern company. I'm beyond thankful for every new piece of knowledge and the experience that I got here.
What's happening in the BI world?
Join 15k+ people to get insights from BI practitioners around the globe. In your inbox. Every week. Learn more
No spam, ever. We respect your email privacy. Unsubscribe anytime.
Confused about the complex analytics landscape?
Check out this book to bring yourself up to speed on the ins-and-outs of a contemporary analytics stack.
Download Book
"I'm shocked to be telling you this next sentence: I read a free ebook from a company and actually loved it." - Data Engineer