Top 5 Affordable and Open-source Alternatives to Looker in 2020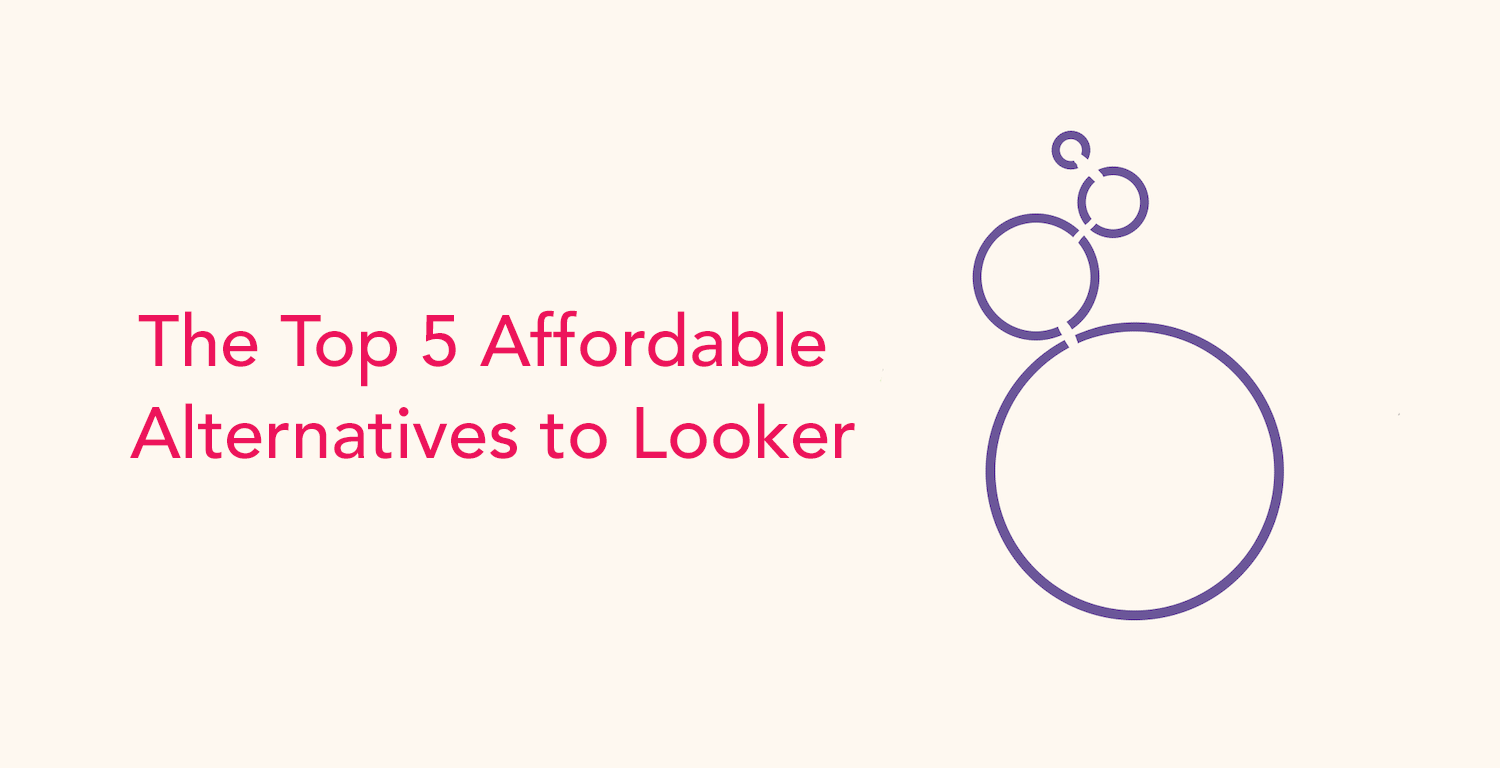 Looker is a business intelligence solution that provides an innovative approach for real-time data exploration and analytics. However, in spite of all its wonderful features, you may find that Looker is not perfectly suited for your team due to its expensive pricing plan, weak scalability and high learning curve. For more comprehensive analysis of Looker, feel free to check its strengths and weaknesses here.
In this article, we will help you curate the top 5 affordable and open-source Looker alternatives, offering not only their own robust feature sets such as data modeling, self-service analytics, data reusability, etc. but also more flexible pricing plans. Hopefully, after reading our blog post, you'll find the Looker alternative that best fits your needs.
Top Five Looker Alternatives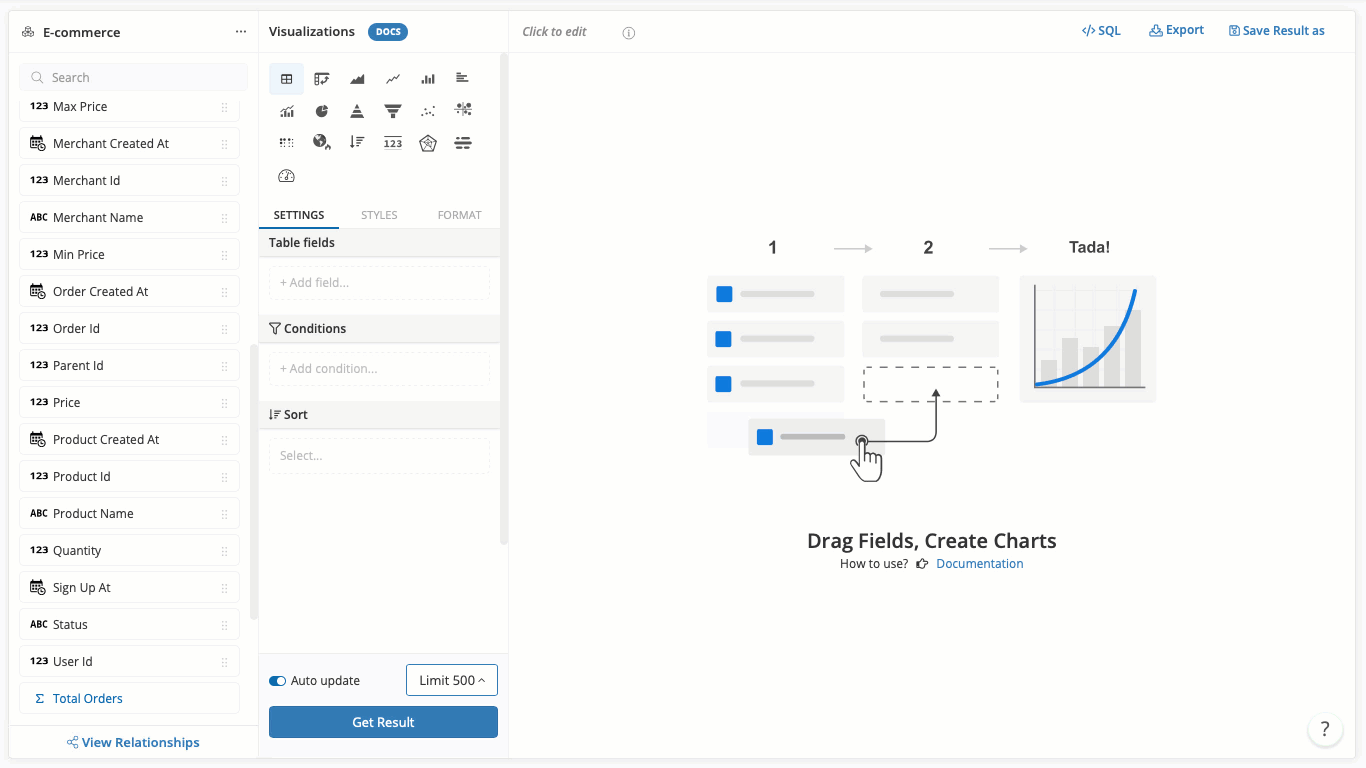 Holistics is a powerful full-stack data platform that allows companies to set up an end-to-end, reusable, and scalable data analytics stack with minimal engineering resources. It not only enables analysts with SQL to build a data warehouse and automate reporting but also empowers non-technical users to get insights with a strong self-service analytics offering.
Pricing
Free and starting from $200/month
Pros
No learning curve
Self-service analytics with a drag-and-drop interface for non-technical users
Centralized data management that prevents data knowledge from being locked to a few individuals
Powerful data modeling for scalable data analytics stack
ETL & automated workflow with numerous integrations
Powerful delivery capabilities via Email/Slack Schedule and Alerts, Shareable links and Embedded Analytics
Advanced SQL Workspace that allows data analysts work efficiently
Cons
Young product with some features still in progress
Strong permission control but complicated for small companies
Doesn't support complicated charts
For more comparison details, we have written an in-depth article on Holistics vs Looker, so feel free to check if Holistics is your best affordable alternative to Looker.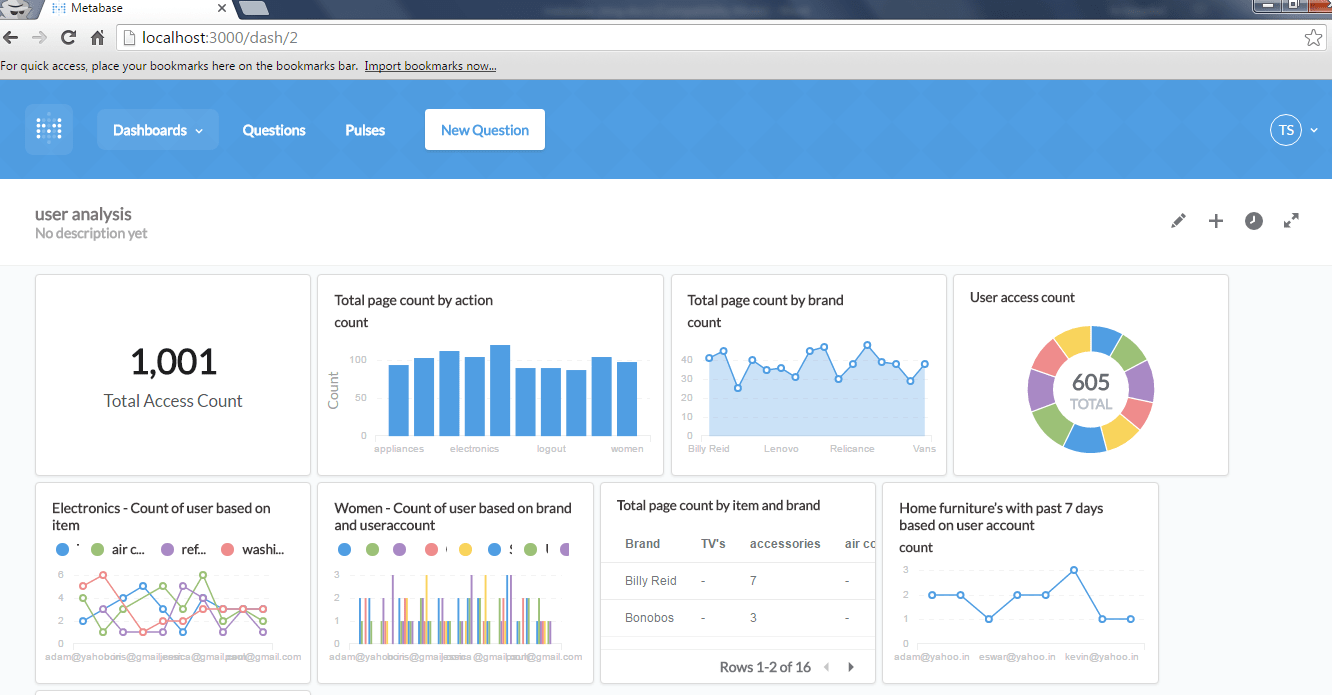 Metabase is an open-source business intelligence tool that makes analytics accessible to everyone without knowledge of SQL. This Looker alternative lets you ask questions about your data and displays answers in formats that make sense, whether that's a bar graph or a detailed table.
However, Metabase's data modeling functionality is very limited, giving you only the most basic ability to define logic and relationships between data models. That said, we think Metabase is perfect for teams that do not need to do very complex things with their data.
Pricing
Free business intelligence software
Pros
Free business intelligence tool
Open-source
Light weight
Simplified and easy-to-use interface, which is suitable for the less technical-savvy
Cons
Have to set-up on your own server and need to maintain the infrastructure
Limited multiple integrations
Limited variety of charts and settings
Weak permission control
Not suitable for comprehensive and ad-hoc analytics
Rudimentary data modeling layer, nowhere near Looker's data modeling.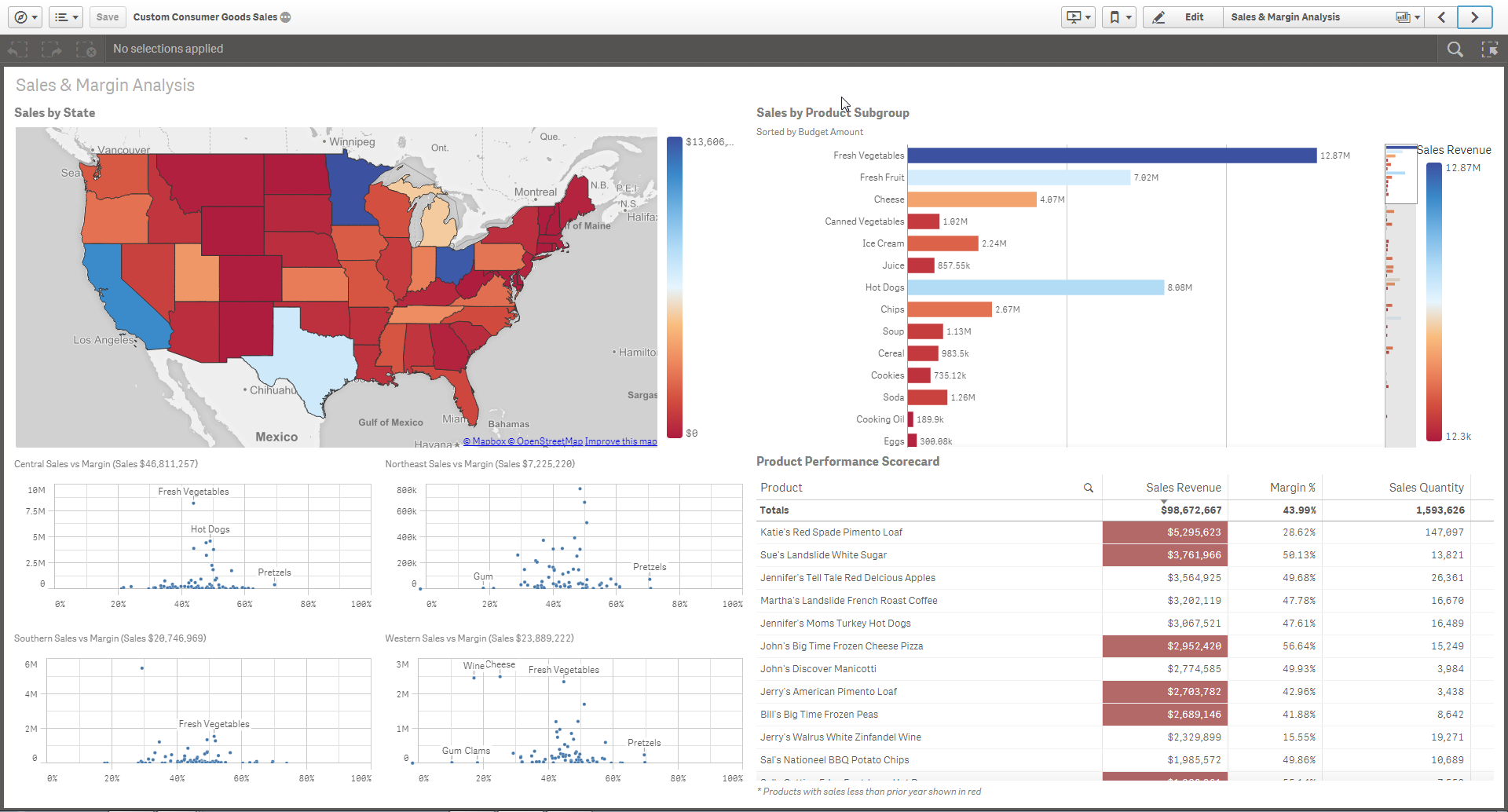 Qlik Sense is a dynamic self-service analytics and visualization tool that simplifies data exploration for a full spectrum of users. With intuitive data prep, drag-and-drop abilities and drill-down features, organizations can easily spot and share data relationships and key insights quickly and efficiently.
Pricing
Free and Starting from $15/user per month
Pros
Helpful self-service analytics with a drag-and-drop interface
Provide predictive analysis and trend indicators
Allow centralized management through centralizing locations for users to develop and sharing apps, data stories and insights quickly and efficiently
Robust mobile apps, designed with a mobile-first attitude
Cons
Inflexible data extraction capabilities
Limited visualization due to lack of some basic charts
Complicated token pricing model
Data solution is normally sluggish when working with large data sets
Non-SQL based data modeling layer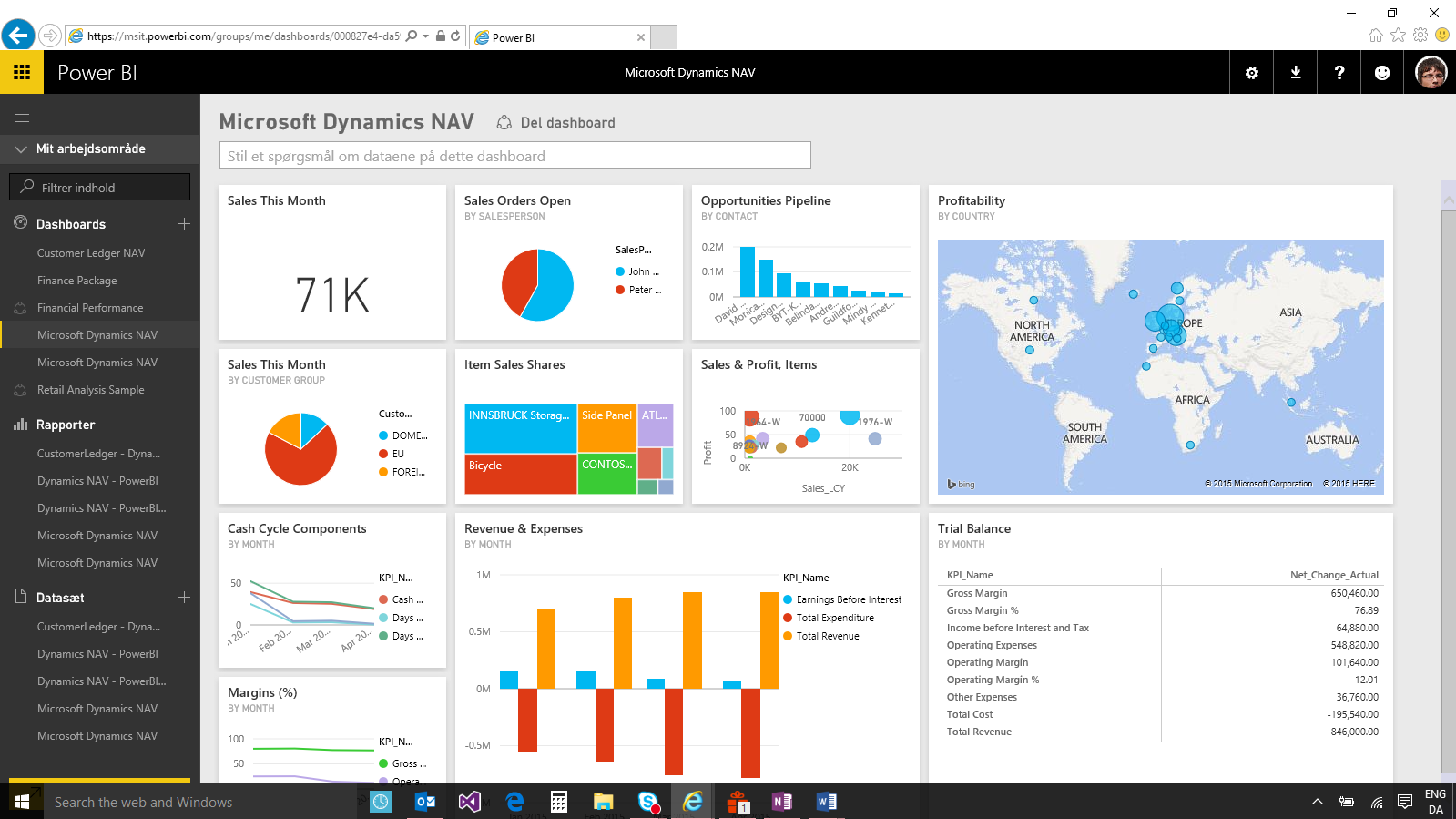 Microsoft Power BI is a cloud-based business intelligence and analytics service that provides a full overview of your most critical data. Connecting to all of your data sources, Power BI simplifies data evaluation and sharing with scalable dashboards, interactive reports, embedded visuals and more.
Pricing
Free and starting from $9.99 per user per month
Pros
A free cloud-based business intelligence service
Excel-like and easy-to-use interface with the ability to create and import simple visuals, thus empowering Excel users
Good report visualization capabilities with numerous data chart types
Allow you not only to connect to various data sources but also heavily integrate with Microsoft's portfolio such as Office 365, Microsoft Excel, Azure, and SQL Server
Comes with a powerful data modeling layer
Cons
Intuitive ... to power Excel users
Doesn't handle large data sources well
Pretty complex to understand and use
Insufficient BI initiatives, for example, there is no way to publish reports and associated data together with Power BI Desktop
Users have to learn DAX/PowerM in order to be effective.
Data models can only be used on Windows machines
Powerful but heavy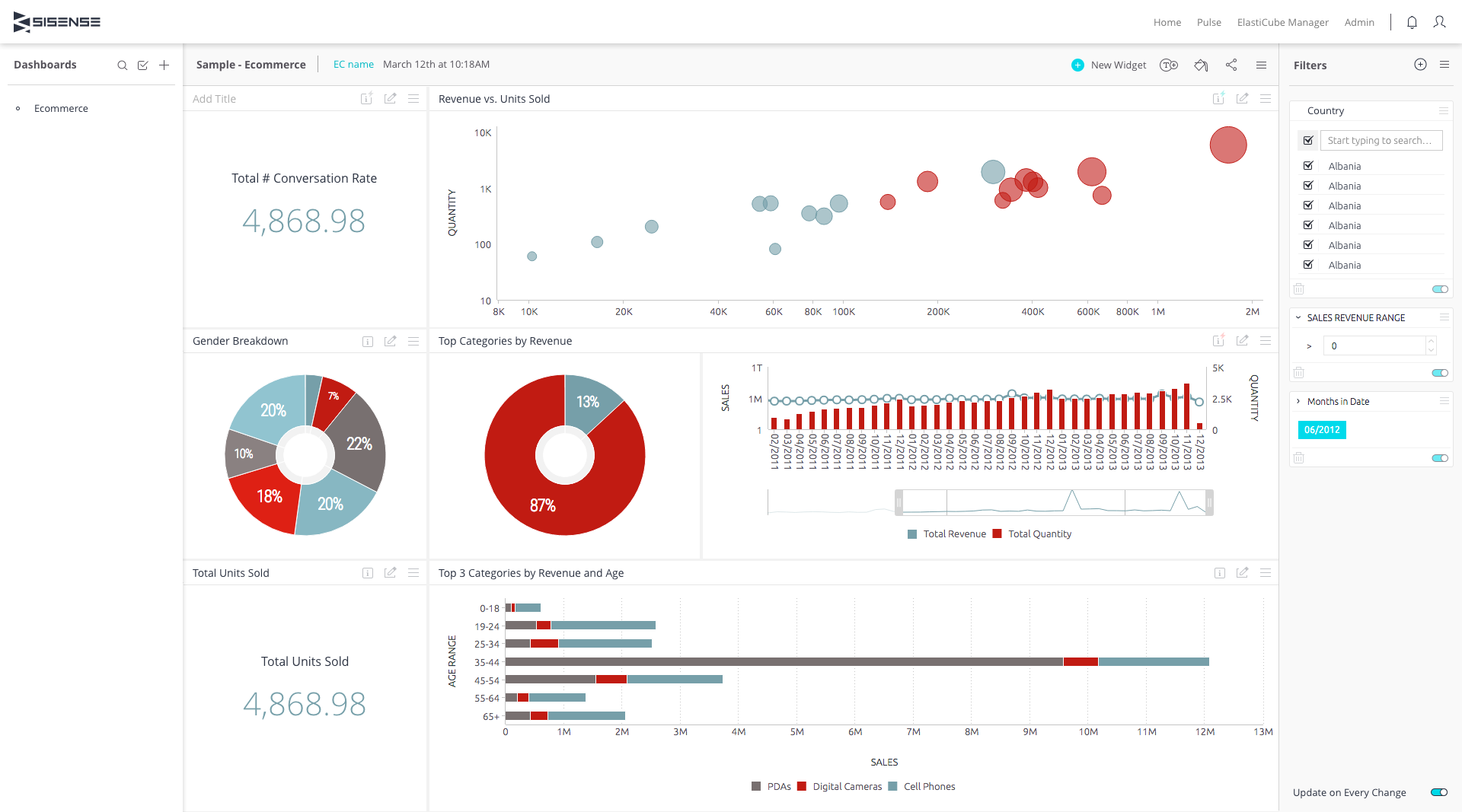 The last Looker alternative that we would like to recommend to you is Sisense. It is a business intelligence platform helping you come up with data-driven decisions by redefining all aspects of business analytics. The solution is known for providing instant answers so that you get to immediately reap its benefits, resulting in early ROI delivery. Sisense is easy to use, sporting a drag-and-drop feature, making it one of the most popular solutions of its kind.
Pricing
Not really best-suit for Startups, but is a bit more affordable than Looker pricing plan
Pros
Offer both an on-premise and cloud-based option
High ability to work with large datasets by using a columnar database approach, which makes it easier for the Sisense system to pull big queries
Sisense's Elasticube™ allowing users to take data snapshots
Fast implementation and time to insights with well-designed dashboards and various chart types
Cons
Require high power of server, amount of space and resources
Require a certain period of time for setup, configuration, and user adoption
Elasticube functionality tends to be time-consuming and prone to errors, especially with failure to build errors
Conclusion
As we've seen, when it comes to choosing the right Looker alternatives for your team, we have plenty of business intelligence options to choose from. We encourage you to contact these vendors directly if you would like to learn more about their solutions, in order to discover how it might best fit into your team's needs!
Sign up for our BI newsletter
Insights from practitioners around the globe.
In your inbox. Every week.
No spam, ever. We respect your email privacy. Unsubscribe anytime.
From SQL Queries To Beautiful Charts
Connect to your database and build beautiful charts with Holistics BI
Learn More
"Holistics is the solution to the increasingly many and complex data requests from the operational teams"
---
Tang Yee Jie
Senior Data Analyst, Grab