Tableau Limitations and Top 16 Alternatives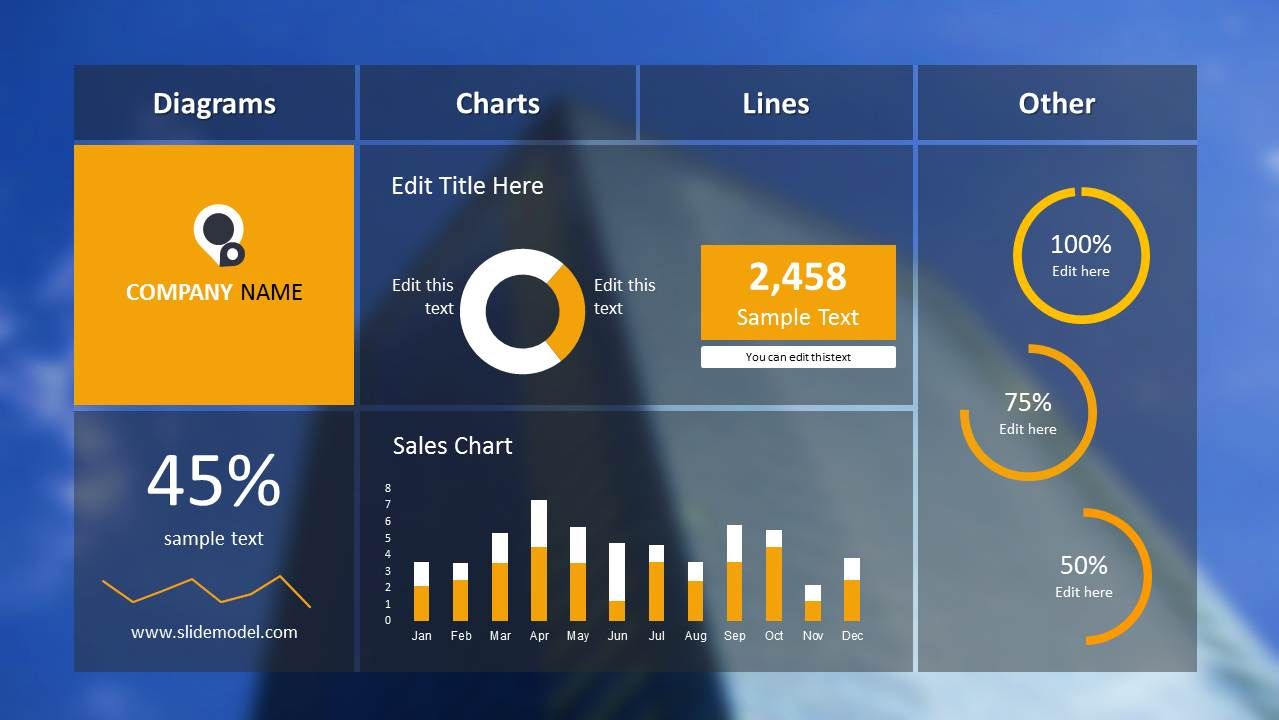 Tableau is one of the most popular BI tools. Their strong visualization capabilities make it stand out among other software. If your company is looking for a BI product with fancy charts to present to your management or your board of directors, Tableau will always be the first choice.
However, Tableau has some cons, continue reading to learn more about its limitations and the alternatives of Tableau.
Tableau Pricing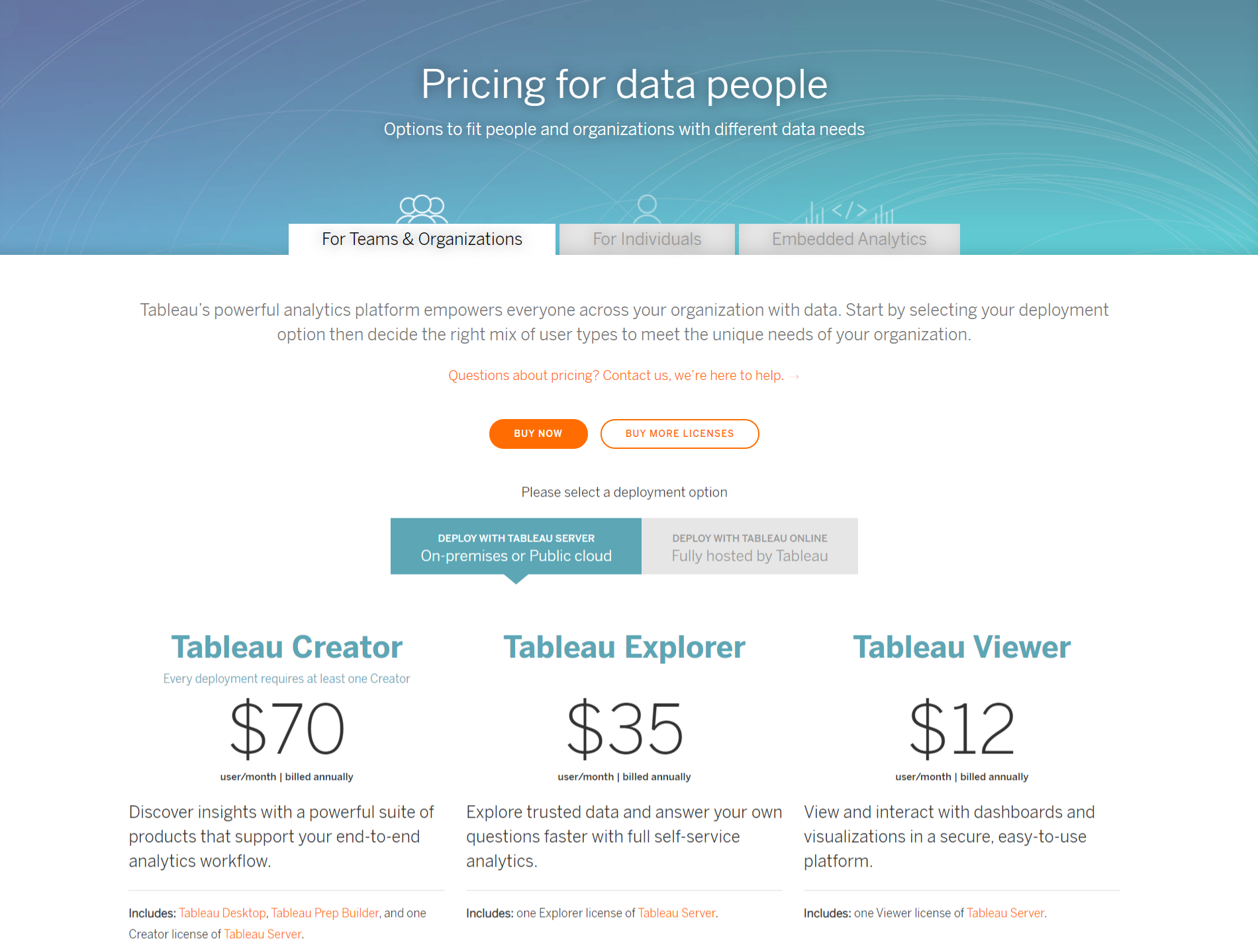 Tableau is priced by users (like almost other tools) but it's varied depending on the role of your users. Creator, who builds the data flow and visualization in Tableau Desktop, is charged $70/user/month. Explorer and Viewer are relatively cheaper at $35 and $12 per user per month respectively for on-premise deployment. Please note that the price for Explorer and Viewer will go higher if you go on the cloud.
Tableau Limitations
However, Tableau still has several limitations:
Tableau focuses primarily on visualization and cannot work with uncleaned data. In order to efficiently use Tableau, you need to do proper data cleaning in the underlying database first.
Lacks data modeling and data dictionary capabilities for Data Analysts. This means that you've to separately maintain your metrics definitions elsewhere.
Their support is very poor and some users said that they have to solve the issue by themselves.
Lack of version control and collaboration when building data logic and dashboard.
Top Tableau Alternatives For Data Teams
Holistics is a powerful and scalable data platform for companies looking for self-service analytics. Data Analysts can build a re-usable set of metrics for the business team or non-technical users to do self-service data exploration and create their own charts, with minimal involvement from the data team.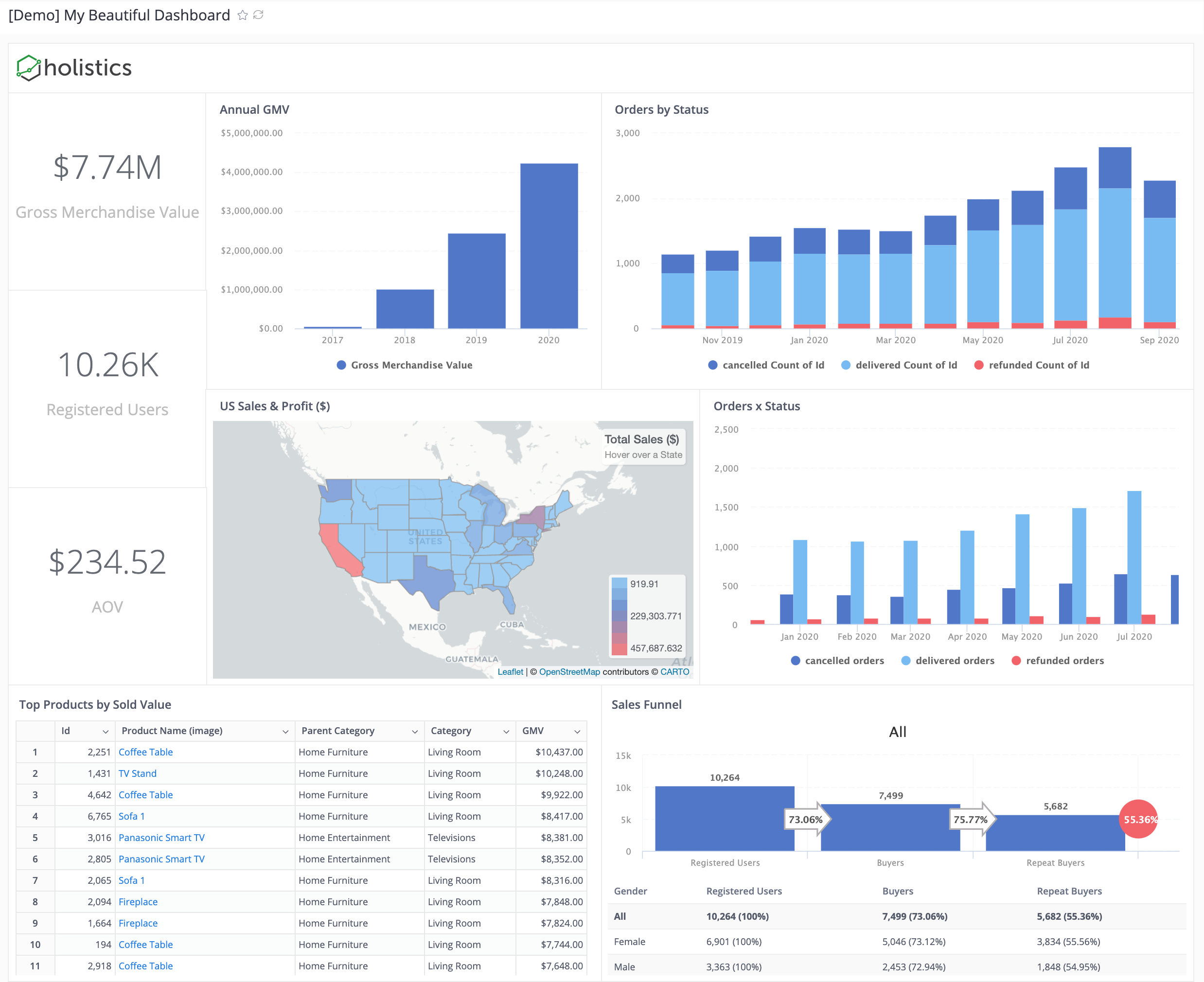 Pricing
Holistics' pricing starts from $100/month, Holistics charges you based on your usage. It is affordable and more scalable to roll out analytics to your entire company, in comparison to other products in the BI industry.
Pros
Self-service analytics with intuitive drag-and-drop interface for non-technical teams to answer ad-hoc data questions and create their own charts, without writing SQL.
Works well with almost all the popular databases in the market (PostgreSQL, MySQL, MS SQL, Snowflake, Amazon Athena, Google Big Query, etc.)
Supports data consolidation from multiple sources (Google Sheet, Google Analytics, MongoDB, csv/excel, etc.)
Powerful delivery capabilities via Email/Slack Schedule and Alerts, Shareable links.
Support team is super responsive and helpful.
Have a custom-built DSL layer (called AML) to perform mapping between database tables and business logic, thus it's more flexible and customizable.
Git Version Control to track every change, perform branching, code reviews to ensure accurate analytics workflow
Cons
You need to learn Data Modeling concepts to fully master Holistics. It might sound like a lot of work, but in the long term, you'll save a lot of time on ad-hoc data questions and you can focus on higher-value work.
Holistics is a fairly new tool in the market so there are a lot of features still on the roadmap.
The chart gallery can support most of visualization needs, other complex charts are still under development.
Check out how Holistics work or sign up for a free 14-day trial! No credit card is required.
02. Power BI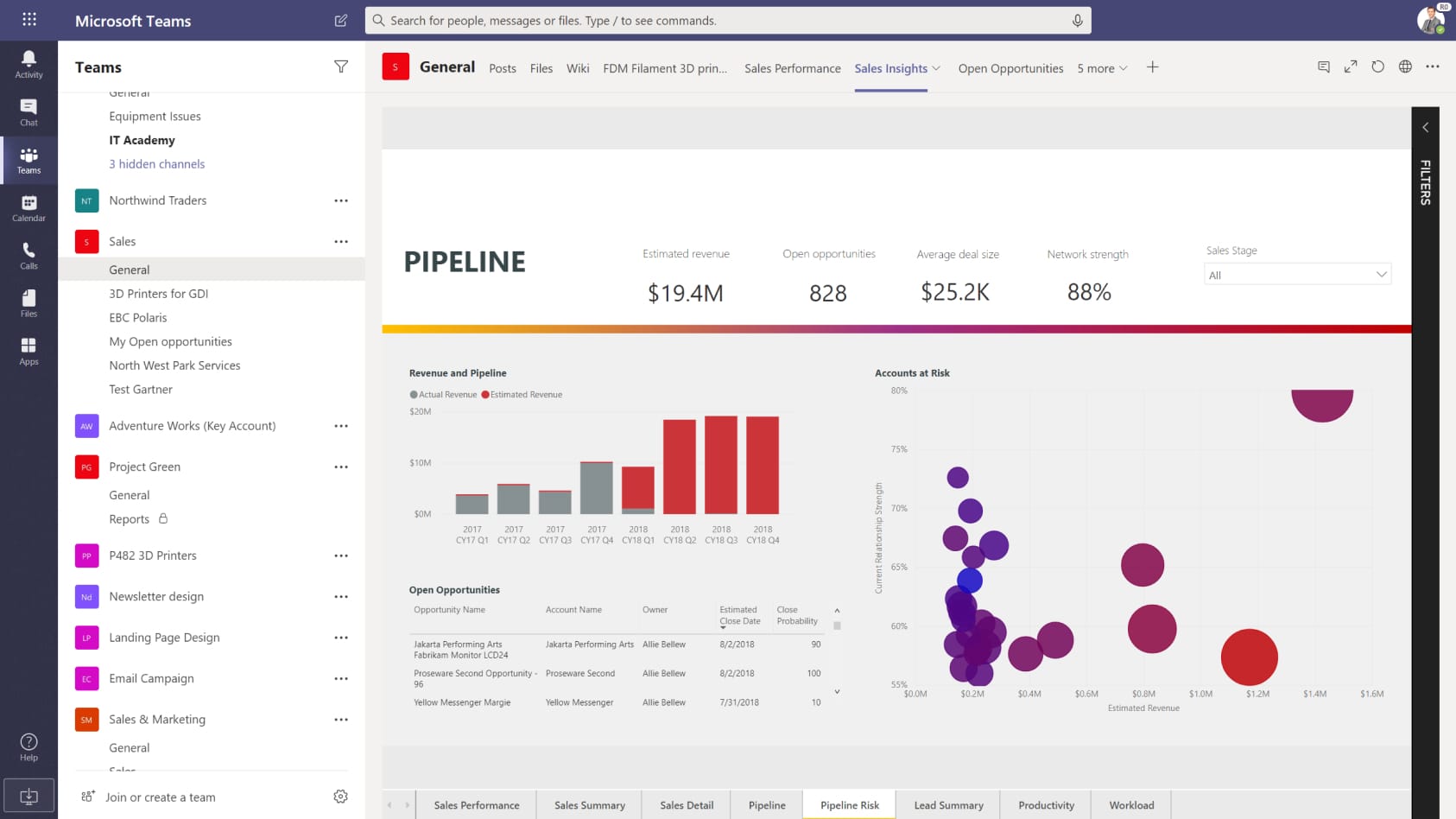 Power BI is another well-known Business Intelligence platform with a strong modeling capability and rich visualizations. It is also the first choice for every company that has adopted the Microsoft eco-system.
Pricing
For personal use, Power BI can be downloaded on your local machine for free. However, if you want to use more Power BI services, you will need to pay $9.99/user/month for a cloud solution or $4,995/month for a dedicated server (cloud compute and storage resource)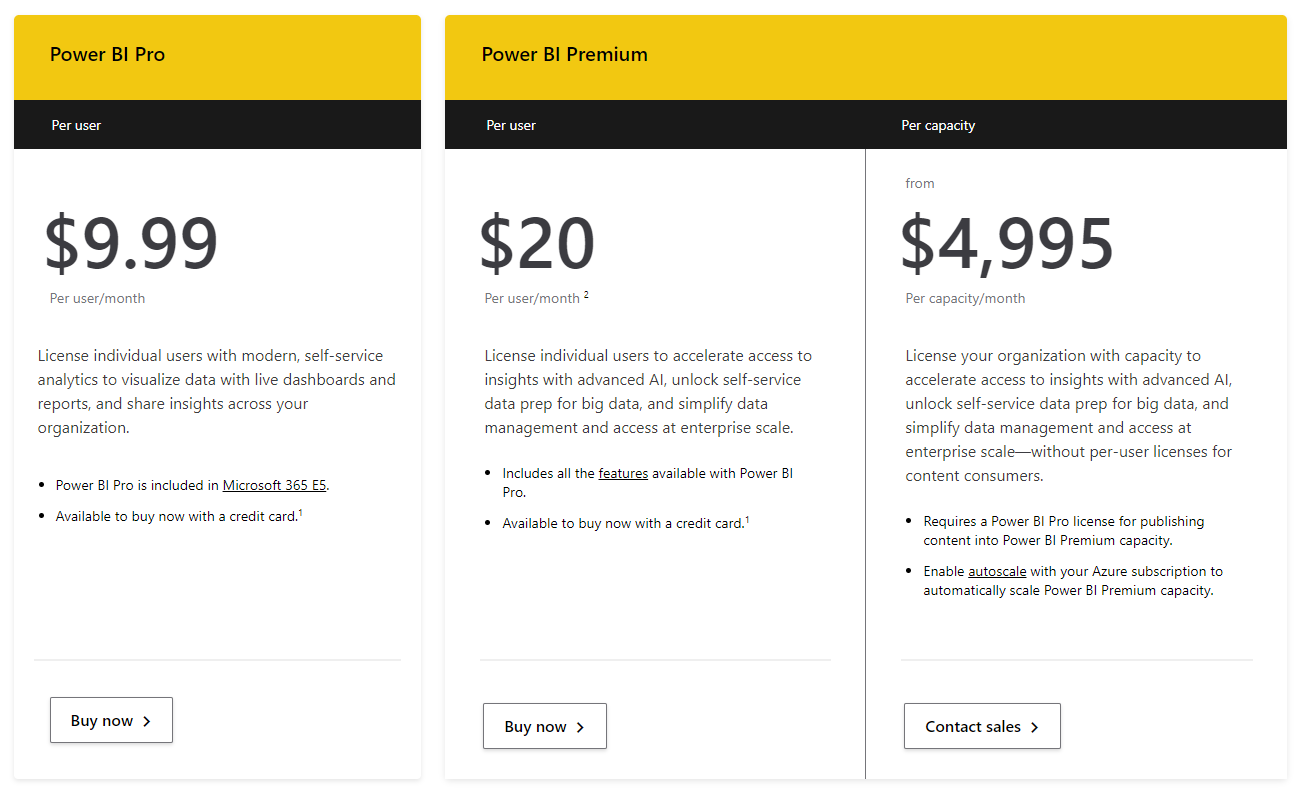 Pros
Support Connecting Multiple Data Sources easily, from cloud service to flat files like Excel
Visualizations Marketplace is very rich
Fully customizable and interactive Dashboards
PowerBI has an active community of power users and employees who are willing to deep dive into your use case to help you out
PowerBI has mature data modeling capabilities.
Cons
The learning curve is quite steep. Data analysts must learn DAX (Data Analysis Expression) and Power Query M language to fully leverage PowerBI's power.
If you use Mac devices, you cannot install Power BI desktop version to prepare data logic for your team (that's why we wrote a post on how to use PowerBI on Mac devices).
Power BI is your gateway drug into Microsoft's ecosystem.
Related reading: BI Tools Comparison Matrix: A Holistic Collection (Updated)
03. Metabase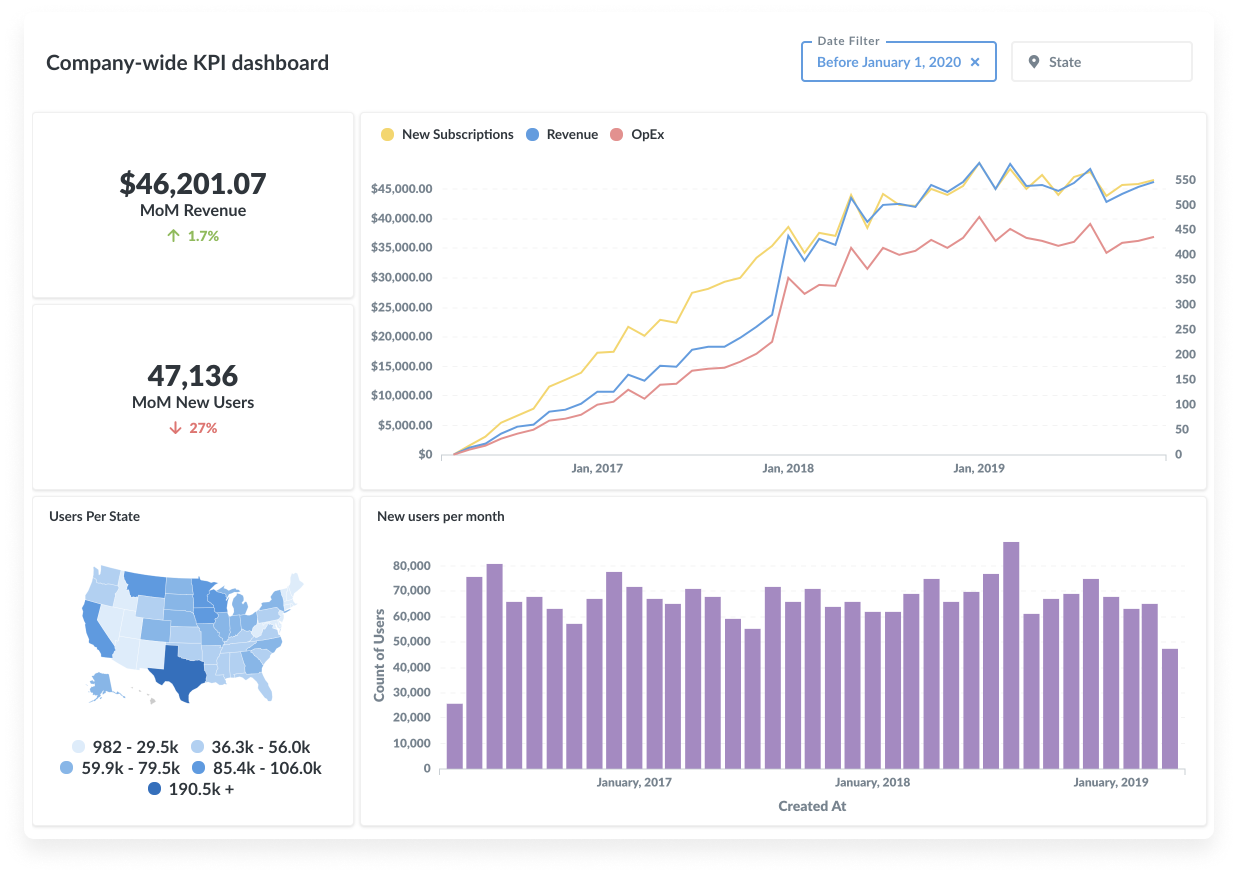 Metabase is an open-source business intelligence tool that makes analytics accessible to everyone without knowledge of SQL. Metabase let you ask questions about your data and displays answers in formats that make sense, whether that's a bar graph or a detailed table.
Pricing
Metabase has two versions — on-premise and cloud. On-premise is free. Cloud version starts at $85/month.

Pros
Free business intelligence tool
Open-source
Light weight
Simplified and easy-to-use interface, which is suitable for the less technical-savvy
Cons
Have to set up on your own server and need to maintain the infrastructure
Cannot support multiple data sources on the same chart
Limited multiple integrations
Limited variety of charts and settings
Weak permission control
Not suitable for comprehensive and ad-hoc analytics
Rudimentary data modeling layer, nowhere near Holistics' and Looker's data modeling.
For more information on the limitations of Metabase and its alternatives, please check out our article here.
04. Google Data Studio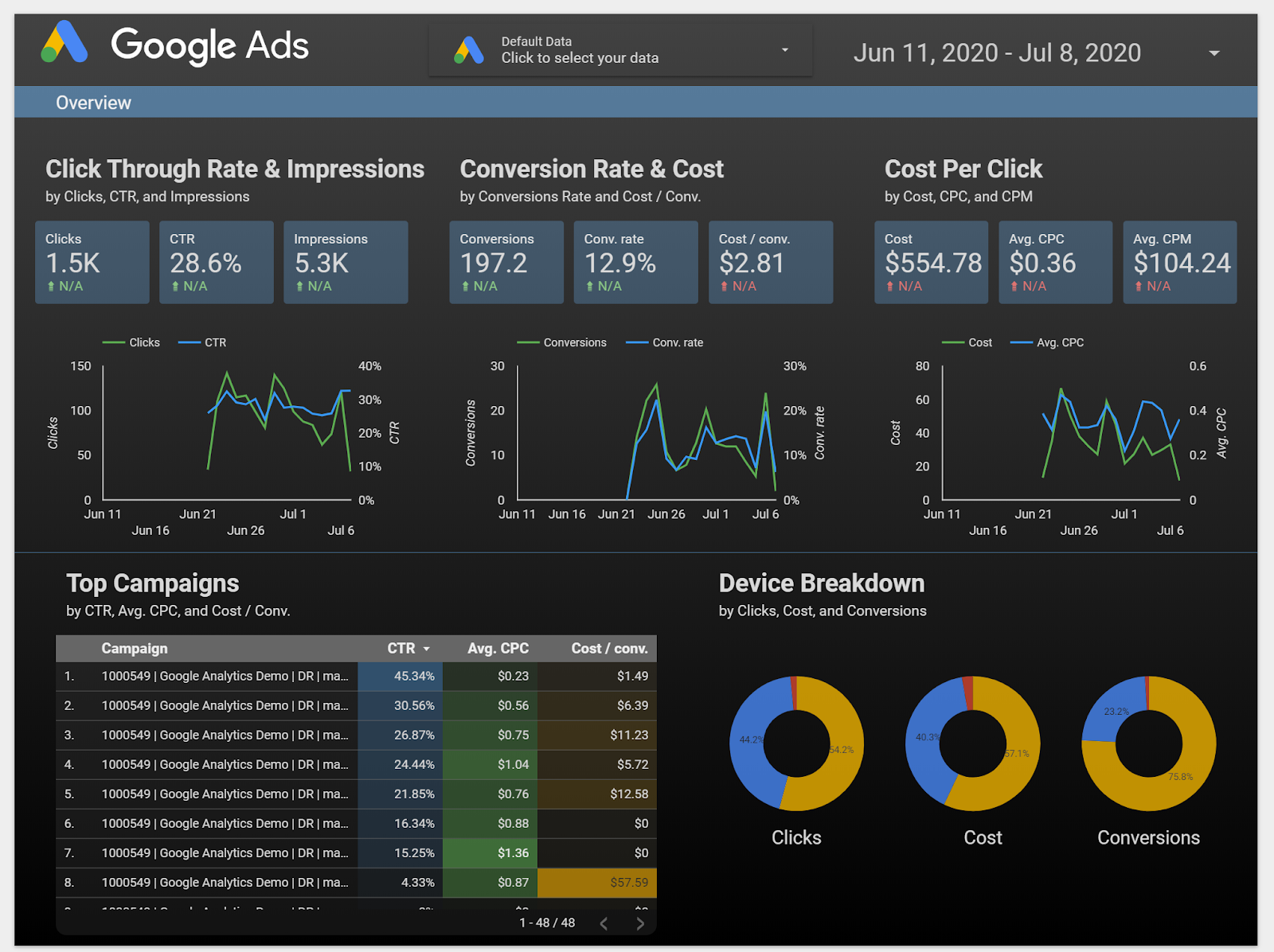 Google Data Studio is a reporting tool that nicely integrates within GA360 ecosystem (alongside with Google BigQuery and Google Sheet) and evolving on a monthly basis with an intuitive interface to explore and build insights. And it's completely free.
The tool seems to targets a set of semi-technical users, who work with numbers and know Excel very well. They might even know a bit of scripting language (Python, JS), but not technical enough to work on data infrastructure or building full reports from scratch, or building complex analysis that requires some SQL acrobatics.
Pricing
Pros
Great report presentation layer. GDS provides a highly interactive drag & drop interface, where you can customize and re-style your charts.
Easily integrate other Google products like Google Analytics, Google Sheets, and AdWords so you can have even more information
The UI is friendly and intuitive. You can just start creating reports and dashboards within a few clicks.
Cons
Limited self-service data exploration capabilities. If you give the dashboard above to a user, it's highly likely that he doesn't know where to find relevant data or drill down/ drill through.
Lack of auto data refreshing capability. If you want to have real-time data, you would need to install a third-party browser extension (like this one)
If your data source is not Google-owned and needs to be integrated with Google Data Studio, it takes extra SQL code or ETL effort.
Want to know more about Google Data Studio? Check out this in-depth Google Data Studio review.
For more Google Data Studio Analysis and Comparison, check out:
05. Sisense
Sisense is a business intelligence platform based in the US that drives more efficient decision-making by enhancing business applications, workflows and processes using AI. Sisense allows you to combine all use cases, business objectives, and technical requirements together in one strategy regardless of your tech stack.

Pricing
Sisense practices to 'no-surprise' pricing. This means that everything is included in your annual subscription plan and pricing is customized based on data volume and number of users. Based on the unofficial sources. For accurate pricing, you need to contact Sisense.
Pros
Sisense can be hosted on-premise as well as on cloud depending on the business requirements.
There are 100s of data connectors both SQL and noSQL based supported by Sisense. The flexibility allows you to join all of your present and future data and quickly transform it into information and insights
Analyze and explore data, with or without code. This allows all the team members both technical and non-technical users to participate in data analysis.
It offers a free trial that is great for companies exploring different BI tools as it allows them to explore and test the platform using different use cases and make an informed decision before having to commit long-term.
Integrated AI that automatically highlights insights built-in predictive analytics, deeper data exploration, and more
Cons
The Elasticube that is Sisense's modeling data is not suitable for average users as it requires technical expertise. In many cases, users must write SQL code, despite Sisense claims that data analysis can be done codeless as well.
The plans and pricing are not available on Sisense's website as opposed to other competitors. And this can be inconvenient to some potential customers as they need to fill up a form and wait for a reply. Also, this might reduce the sense of transparency among potential customers.
Sisense works well on the desktop version however, the mobile version is not as smooth and needs improvement, especially in the area of navigation and filtering.
The application takes up a lot of space and resources on the server. Also, the implementation to suit user adoption can be tricky and might require assistance from a Sisense partner.

06. Qlik Sense
Qlik Sense is a cloud-based BI tool that uses AI to help users understand and use data more effectively. Qlik Sense operates with an associative QIX engine which enables the user to link and associate data from varied sources and carries out dynamic searching and selections.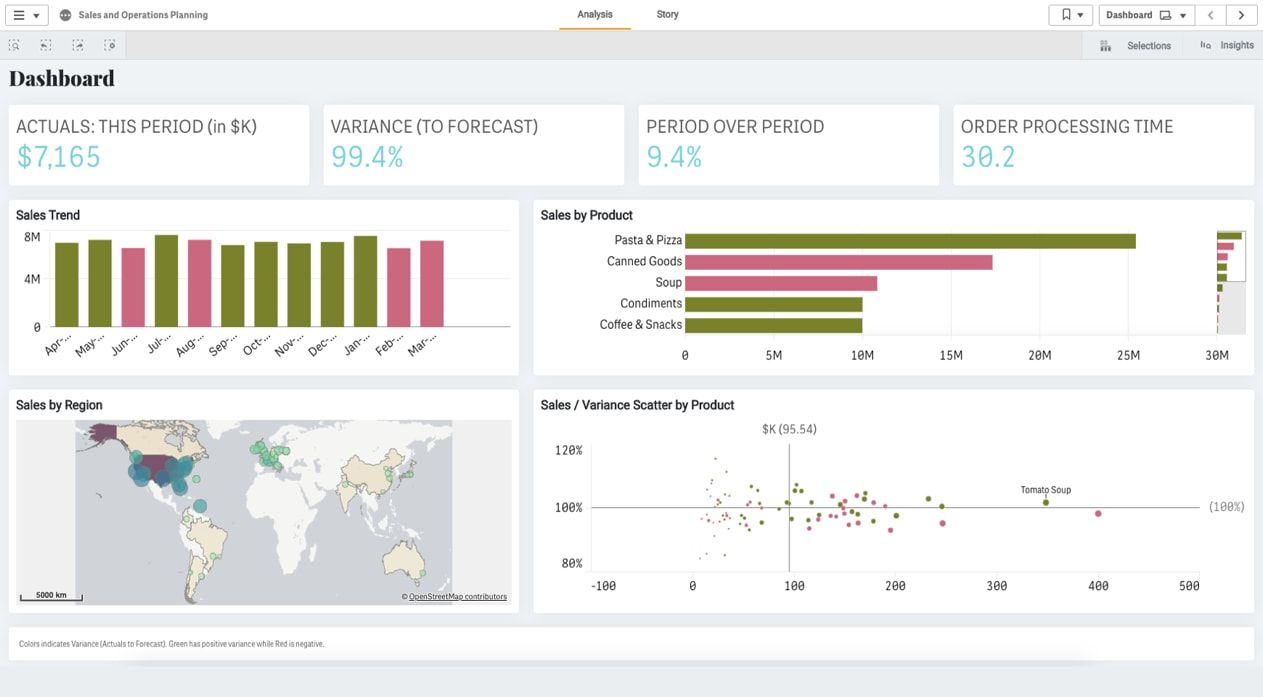 Pricing
Qlik Sense offers 2 types of packages: 1) Qlik Sense Business 2) Qlik Sense Enterprise SaaS. Qlik Sense Business is charged annually at a monthly rate of USD$30. For the Enterprise level, the price is provided upon contacting the sales team. This version's price is probably customized based on the number of users and other criteria. The enterprise version comes in Qlik-hosted and client-managed whereas the business version is only available via Qlik-hosted.
Pros
Qlik has comprehensive training modules in both free and paid versions that enable anyone to learn about the platform and adapt it much faster.
Supports various data connectors from well-known service providers. Many Qlik Connectors are integrated into it and do not require separate installation.
Features such as data discovery make it possible for any users regardless of their technical skills to generate actionable insights.
Qlik is compatible with all the major devices, systems and browsers including desktop, mobile, windows, iOS, Android,etc.
Cons

When loading large datasets, there are reports of encountering errors or slowing down, especially when loading large data in the script or data load editor.
Users might find Qlik Sense not easy to configure as it has a steep learning curve and prior training is necessary
The licensed version for companies with many users can be costly which can lead to them considering the alternatives.
Users, especially those new to Qlik Sense, might find it difficult to navigate the UI. There are complaints about too many similar dropdowns and having to spend much time just to find a simple option.

07. MicroStrategy
MicroStrategy is an enterprise business intelligence software founded in 1989 that provides ad-hoc query, interactive dashboards, automated report distribution and more.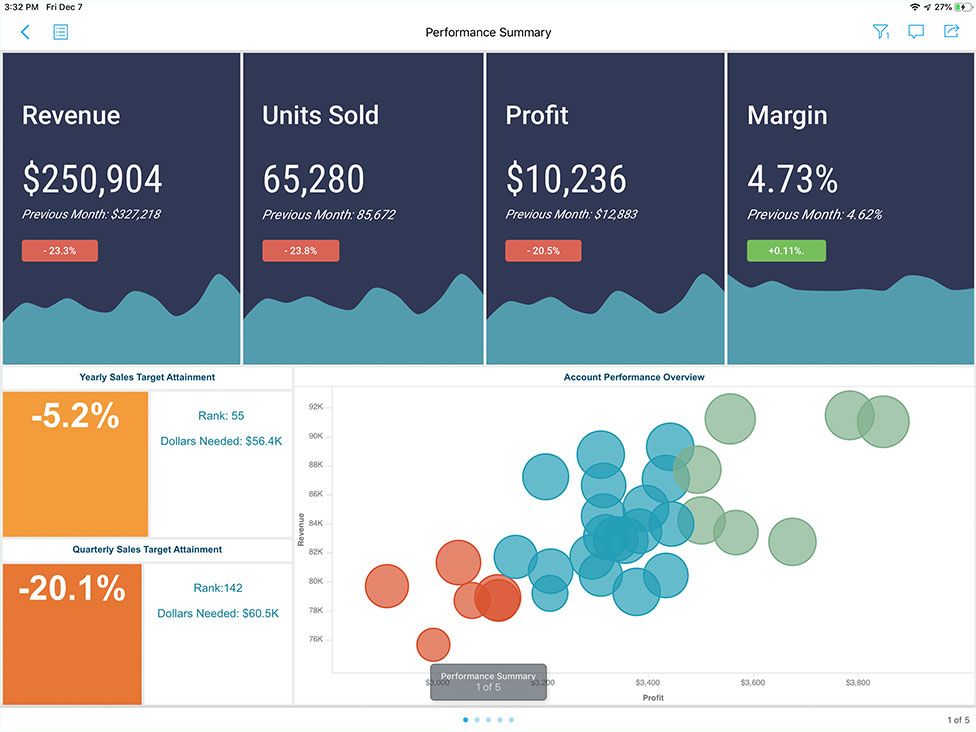 Pricing
Microstrategy pricing is not transparent and users need to request for quotation by filling up a form on its website. However, some unofficial sources report that for the web package, it costs $600 per named user, or $300,000 per CPU core. The mobile package also costs $600 per named user and $300,000 per CPU core. The architect package is $5,000 per named user, and the server package is $1,200 per named user and then $600,000 per CPU core.
Pros
MicroStrategy offers seamless integration with Microsoft Office suite which makes it an ideal platform for organizations highly dependent on Microsoft Office.
It offers advances and predictive analytics which enables users to get the most value out of their data.
It has strong support for mobile users. All the dashboards and reports run smoothly on smartphones and tablets.
Comprehensive customer support via email and phone complemented with documentation and a community.
Cons
One of the main drawbacks of MicroStrategy can be its pricing which can be costly, especially for companies with many users.
Many users have experienced a steep learning curve and limited learning resources.
The platform's performance can be slow at times and requires lots of memory to maintain proper speed.
Some of the technologies used in the UI can be outdated. For instance, The web UI uses Flash to display Dashboards. Flash technology is no longer supported by most web browsers, so these dashboards can only be used via specific browser types.

08. Oracle Analytics Cloud
Oracle Analytics Cloud is an enterprise-level public cloud service that provides a full set of capabilities to explore and perform collaborative analytics.
Pricing
Oracle Analytics Cloud pricing is based on virtual CPU (VCPU) and Oracle CPU (OCPU) and is calculated either per user or per hour. For instance, the enterprise and professional levels are only available via OCPU and will cost USD$80 and USD$16 respectively per user. The BYOL versions of the above are available both on VCPU and OCPU and are calculated per hour. The full pricing list is available on Oracle website.
Pros
The reporting suite is comprehensive which includes powerful inline data prep and advanced analytics and an easy-to-use UI that even new users can get used to easily.
The augmented analytics feature is Oracle's AI which helps users extract and generate insights that otherwise wouldn't be found.
With its highly customizable interfaces, developers can extend, customize, and embed rich analytic experiences in the application flow.
It supports statistical modeling and custom machine learning applications that can be incorporated into the data to drive intelligent analysis at scale.
Cons
Sometimes the software updates result in bugs and errors within the application and troubleshooting the reason could be difficult.
Although Oracle has a dedicated support team, the response time to the urgent tickets has been rather slow and not satisfactory.
It lacks visualization features compared to its competitors Tableau and Looker. For instance, It needs to add more graph and chart varieties as well as colors for chart objects.
The initial setup of the tool can be rather time-consuming if the team in charge is not highly technical. In addition, maintenance and troubleshooting have been reported to require technical expertise.

09. SAP Analytics Cloud
SAP Analytics Cloud is a relatively new BI tool developed by SAP for data visualization in the cloud. It is delivered as an all-in-one, SaaS-based product.
Pricing
SAP Analytics Cloud offers different tiers with different prices. The business intelligence tier is priced at USD$36 per month per user. This tier is designed for small and medium-sized businesses. The Planning tier which is designed for enterprises does not have fixed pricing and will be provided upon request.
Pros
It is most suitable for organizations using SAP suite as it integrates well with other SAP products.
The enterprise model has some features focused on planning including planning models, workflow and plan versioning, allocations, currency translation and more.
The platform has fairly intuitive user interface which is easy to use and minimal training is required for the new users.
The free trial can be extended up to 90 days which is longer than any other competitors in the market and is more than enough to test all these scenarios out and make a decision.
Cons
It can be challenging to connect SAP Analytics Cloud to non-SAP data sources.
It could be difficult to troubleshoot errors encountered as there is little explanation provided. Fixing the errors most of the time requires external support.
SAP Analytics Cloud cannot be hosted on-premise. In addition, the platform cannot be accessed using mobile web browser and should only be accessed via SAP app.
Importing data from local on-premise data sources into your SAP Analytics Cloud system requires lots of work and configuration.

For more Business Intelligence recommendation, check out:
10. Pyramid Analytics
Pyramid Analytics is an enterprise BI software founded in 2009 that provides end to end data solutions from data prep all the way to generating actionable insights.
Pricing
Pyramid Analytics's pricing is not transparent on the website as prices are customized and given upon request.
Pros
Pyramid Analytics provides comprehensive support to the subscribers. There is an option for the clients to set-up weekly / monthly meetings with the Pyramid teams to have technical / non-technical discussion and QA.
New users can easily start with ad-hoc queries and navigation through reports is fairly easy.
The platform's development environment can be applied effectively to both very simplistic and highly complex scenarios.
Data visualization and reports are well presented and there are plenty of charts, graphs and tables with a variety of filter options to present the data that is required.

Cons
The number of data connectors is limited compared to the competitors such as Tableau and Power BI. Setting up custom connectors requires technical expertise.
The platform can be unstable at times in terms of data processing and loading dashboards. Bugs can appear from time to time as well.
Data export options can be improved. E.g. exporting dashboards to editable PowerPoint files. Or exporting tables to Google Sheet.

11. SAS Business Intelligence & Analytics
SAS Business Intelligence & Analytics is a BI suite developed by SAS that contains office analytics, enterprise and visual analytics.
Pricing
SAS pricing is customized and is provided upon request based on the organization's needs and specifications. However, in official sources, the price of visual analytics is said to start from USD$8000 per year.
Pros
It integrates well with SAS infrastructure and thus it is suitable for organizations whose tech stack is using SAS.
The processing, data crunching, and modeling of large datasets are fairly fast due to High-performance computing, grid enablement
Office analytics enables users to publish charts, graphs and other visuals created in SAS Visual Analytics to Microsoft Office users. The analytic content can be  shared it in a well-governed manner using Microsoft Office applications
Automated forecasting, goal seeking, scenario analysis and decision trees give the power to anyone in the organization regardless of their skillset to analyze data effectively.

Cons
The pricing structure is not transparent and complex. It can be costly if all the necessary features are included.
The learning curve can be steep and learning materials are not widely available. There is a lack of a strong peer community that users can look for solutions and interact.
There is a lack of support for advanced AI and ML models that are supported by the competitors such as Tableau and Looker.
12. Domo
Domo is a cloud-based platform that provides BI and visualization services as well as other products such as embedded analytics, data integration and app automation.
Pricing
Domo's pricing is customized based on several components related to the usage of the platform, including data storage, data refresh rates, volume of data queries, and the number of users.
Pros
Domo operates on an open cloud platform which enables users to make customizations and build on it. Some examples are AppStore access, connector IDE, custom apps, no-code apps and more.
With over 150 chart types and variety in dashboard designs, data representation is interactive and engaging.
Domo offers 1000+ pre-built data connectors which make it easy for users to connect their data source without the hassle and extra configuration.
Domo has quite complete public learning materials, documentation and blogs that users can take advantage of when using the platform.
Cons
End-user functionality is limited as most data manipulation requires ETL. There is also No parameter functionality like Tableau and everything needs to be hard-coded.
It can be expensive compared to competitors like tableau especially if the company wants many employees to have profiles.
There is a lack of a semantic layer. This is a feature that Domo's competitors like Tableau or Power BI have.

13. Infor Birst
Birst is Infor's BI platform that is built to democratize data analysis for enterprises.
Pricing
Like many other business intelligence to0ls in this blog, Infor Birst's pricing is not widely available on the website and will be customized based on each organization's needs. However, some unofficial sources stated that the on-premise price for a year for 20 users is USD$30,000.

Pros
Infor Birst is very flexible in terms of deployment. It can be used as SaaS or hybrid, keeping data in-house but running analytics through cloud-based servers. Alternatively, users can host the entire platform on-premise.
The reporting UI is easy to use with a smooth learning curve that minimizes the initial required training for the users.
The dashboards and reports can easily be accessed via Infor Birst's native mobile app for both iOS and Android.
The multi-tenant cloud architecture makes Infor Birst a highly scalable platform for both users and data volume as well as having a low total cost of ownership.
Cons
There is a need for technical knowledge among the team to maintain and scale the Architecture.
On the dashboarding front, there are some limitations as well. For instance, you can't use the copy/paste feature to copy an object. Also, Dashboards can be copied, but it will not the embedded reports
The customer support can be poor at times in terms of response time and the quality of the solutions given. The amount of support users get depends on their subscription type. For the users who don't receive extensive support due to subscription type, the available documents and training materials can be insufficient.

14. Zoho Analytics
Zoho Analytics is a BI and analytics software for dashboarding and analyzing data. Through Zoho Analytics, companies can generate actionable insights and tell impactful stories.

Pricing
Zoho offers 4 types of tiers:
Basic: USD$24 / month - Billed yearly for 2 users and 0.5 million rows
Standard: USD$48 / month - Billed yearly for 5 users and 1 million rows
Premium: USD$115 / month - Billed yearly for 15 users and 5 million rows
Enterprise: USD$445 / month - Billed yearly for 50 users and 50 million rows
Additional rows and users are available as add-on.
Pros
The dashboard feature of Zoho is very practical and useful. For instance, the KPI dashboard lets you see sales and marketing-related information from one view.
The platform provides a variety of options such as auto-generated reports, predictive analytics and conversational analytics which enable users to gather insights that otherwise wouldn't be found using basic dashboards.
The hosting options are quite wide. Zoho can be used on browsers or mobile apps on the cloud-hosted by Zoho. Alternatively, it can be hosted on-premise or be deployed to public clouds such as Amazon Azure or AWS.
The deployment is relatively easy even for complex organizations. The platform handles complex queries fairly well as well.

Cons
The number of data connectors lacks in number compared to main competitors in the market.
Depending on the number of users and data usage in the organization, the platform can be very costly.
The learning curve can be a  lengthy process and it takes time for the new joiners to get onboarded.

15. Lightdash
Lightdash is a relatively new open-source business intelligence solution that can connect to a user's dbt project to allow users to add metrics directly in the data transformation layer, then create and share insights with their team.
Pricing
Lightdash has a free version that is based on open source. There is a cloud beta version that is targeted for For startups/scaleups. There is also an enterprise-level that is designed to cater to enterprises.
Pros
One of the greatest things about Lightdash is being open source which makes it flexible, agile, scalable and cost-effective.
Unlimited users, unlimited visualizations and GitHub, Gitlab & dbt integrations are available across all the versions including the free.
Since it's open-source software, the community is strong and supportive, especially for the free version and cloud beta versions. The enterprise version has its own dedicated support.
Cons
Currently, the number of supported data connectors is limited to 5. This is much less than many other BI tools in the market.
Using the platform to its maximum potential requires technical knowledge, especially SQL. For example, defining dimensions and metrics needs to happen in the data model before users can explore and visualize data.
Automatically generating and updating data models is not a built-in feature and requires external python tools to be installed.
16. Trevor.io
Trevor.io is a business intelligence software that allows you to build queries and visualize data to answer data questions. From simple look-ups (e.g. checking a specific user's orders) to performing complex analyses.

Pricing
Trevor offers pro, business and self-hosted versions. Pro is priced at USD$ 299 and USD$499 for business. The price for the self-hosted version is customized and will be provided upon request.

Pros
Trevor offers 14 days free trial without credit card for pro and business versions. This is a great opportunity for users to test the capabilities of the platform without any commitment.
The number of users, dashboards and data sources to use are unlimited. This is definitely an advantage for companies that want to give many users from different teams access.
The commitment is not yearly and users can cancel the subscription at the end of the billing month.
Free, live training and onboarding is provided for every new subscriber.
Cons
There are currently 7 data connectors supported which is very limited compared to other BI tools in the market.
The platform does not support connecting to applications such as Google Analytics, PDF, Excel, Facebook, etc.
The export result option is only available for Google Sheet. This is very limited compared to other competitors that offer various export options.
Conclusion
All the above data analytics and data visualization tools have their own benefits and drawbacks. Choosing an appropriate one for your company will be depended on a lot of aspects including the size of the company, your data maturity, your budget, and importantly, the use cases you want to solve.
It is not a one-day job so my recommendation is that you should involve all the related parties (data builders and data consumers) of your company to clearly list out all the requirements, narrow down to top 4-5 tools and try out all the tools.
If you need a little more pointer to choose the right tool, you might want to check out Chapter 4 in The Analytics Setup Guidebook which will discuss in detail how you can navigate the Business Intelligence tool space.
What's happening in the BI world?
Join 15k+ people to get insights from BI practitioners around the globe. In your inbox. Every week. Learn more
No spam, ever. We respect your email privacy. Unsubscribe anytime.
Confused about the complex analytics landscape?
Check out this book to bring yourself up to speed on the ins-and-outs of a contemporary analytics stack.
Download Book
"I'm shocked to be telling you this next sentence: I read a free ebook from a company and actually loved it." - Data Engineer