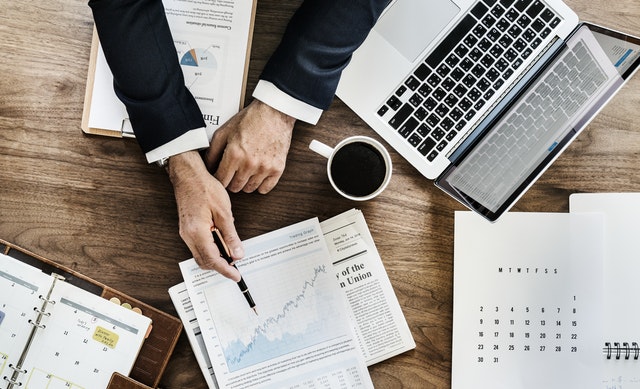 In his early days of investing, Warren Buffett drove to the airport at Omaha to pick up David Strassler, a New York based businessman whose family bought and fixed distressed companies. After picking up Mr. Strassler, during the ride, Mr. Buffett started asking him questions about a company in which the Strassler family controlled a majority interest - Billings & Spencer, of Hartford, CT, more than 2000 Kms physically away from Mr. Buffett. The company made forgings and metal shears, and only about 2% of it was public. Mr. Buffett, famously, asked questions about the company's balance sheet in such detail that Mr. Strassler felt that he knew less about the financials than Mr. Buffett.
While Mr. Buffett is an outlier when it comes to knowing where to find key information about a business, most investors demand information and an ability to drill-down into details for companies they invest in. Many of the start-ups we work with put together decks of slides containing various different metrics that are important to VCs. One of our customers, when asked a question that assessed one metric on a longer time period, delighted his board members and Venture Capital investors by referring them to a Holistics Dashboard, which not only contained the metrics that the board looked for, but also allowed them to get the answer instantly.
Is your business scrambling to put together metrics for an upcoming presentation? Do you take hours, if not days to "get back" to an investor's question? Switch your reporting to Holistics, and build beautiful dashboards that provide interactive and insightful visualization of your startup's key metrics. Specifically, one of Holistics' features - Metric Sheets - enables analysts to build a view into metrics, such as "Active Users", "New User Sign-ups" etc., which is automatically updated periodically. Thus, looking at the latest view of key performance indicators is as simple as clicking on a link on your bookmarks.
— — — — — — — — — — — —
​
Having problems finding a simple and affordable data reporting system for your startups? Check us out at holistics.io.
What's happening in the BI world?
Join 15k+ people to get insights from BI practitioners around the globe. In your inbox. Every week. Learn more
No spam, ever. We respect your email privacy. Unsubscribe anytime.
Confused about the complex analytics landscape?
Check out this book to bring yourself up to speed on the ins-and-outs of a contemporary analytics stack.
Download Book
"I'm shocked to be telling you this next sentence: I read a free ebook from a company and actually loved it." - Data Engineer