December 2018 Update: Our Top 5 Favorite Holistics Moments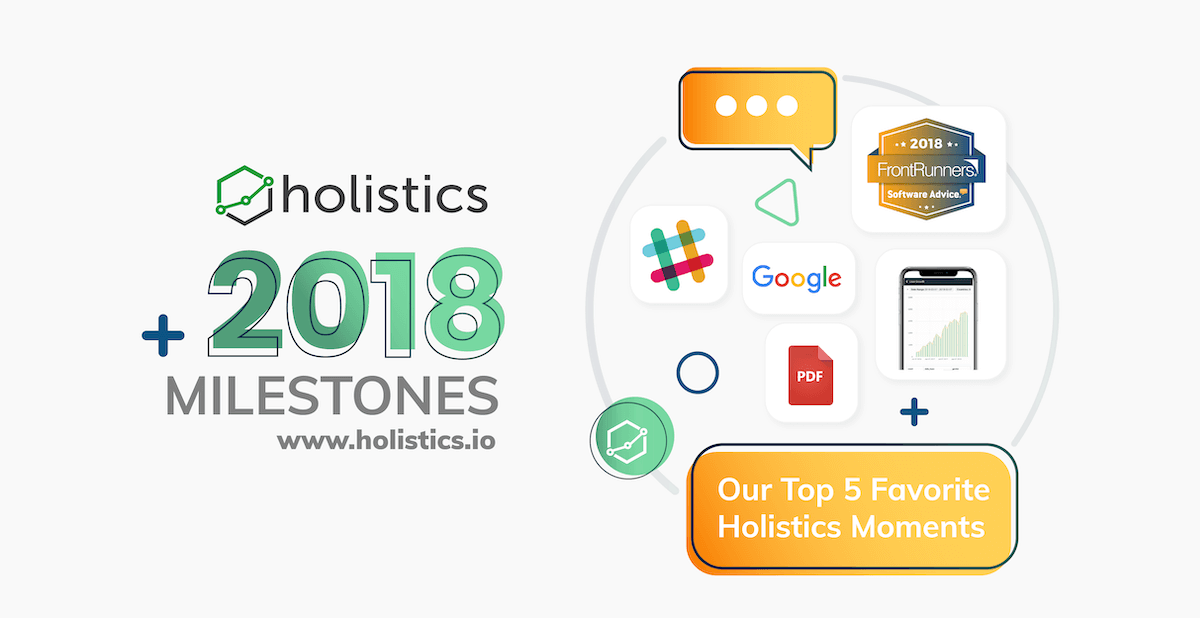 We are always looking back to see what we have achieved in the past year. It's our way of giving a pat on our backs and say: "You're done well, lad". A lot of these accomplishments are shared together with you and we can't thank you enough!
Here are our favorite moments✨:
#1 Slack With Us
16 Jan 2018: Introducing a new type of schedule which allow sending reports to your Slack workspace.
You can now automate the process of scheduling reports to Slack. We had spent a lot of effort into making this happen, knowing that Slack is used by many of you. In fact, 8million of you Daily Active Users to be exact.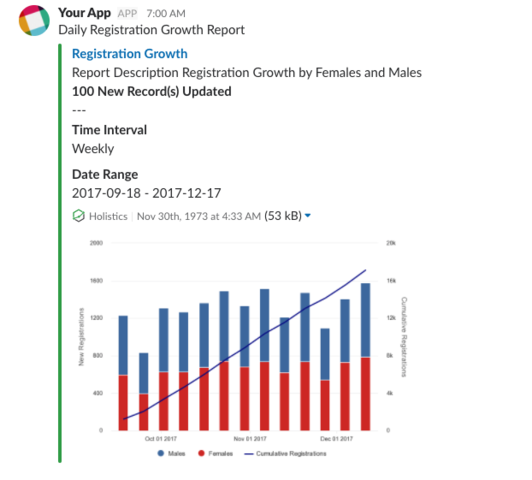 Enabling Slack-Holistics integration helps your team keeps in touch with latest data change. The daily data reports sent to your Slack team sparks instant discussions within Slack.
Check out more on how you can setup Holistics to your Slack and get data reports pushed to you automatically. In this sense, we make conversations happen!
#2 Google, Our Best Friend
8 Mar 2018: Holistics supports Google Spreadsheets data reporting.
According to a Business Insider report, more than 5million businesses use Google Apps. That is a whole lot of people using Google Sheets and thus, an important integration with Holistics.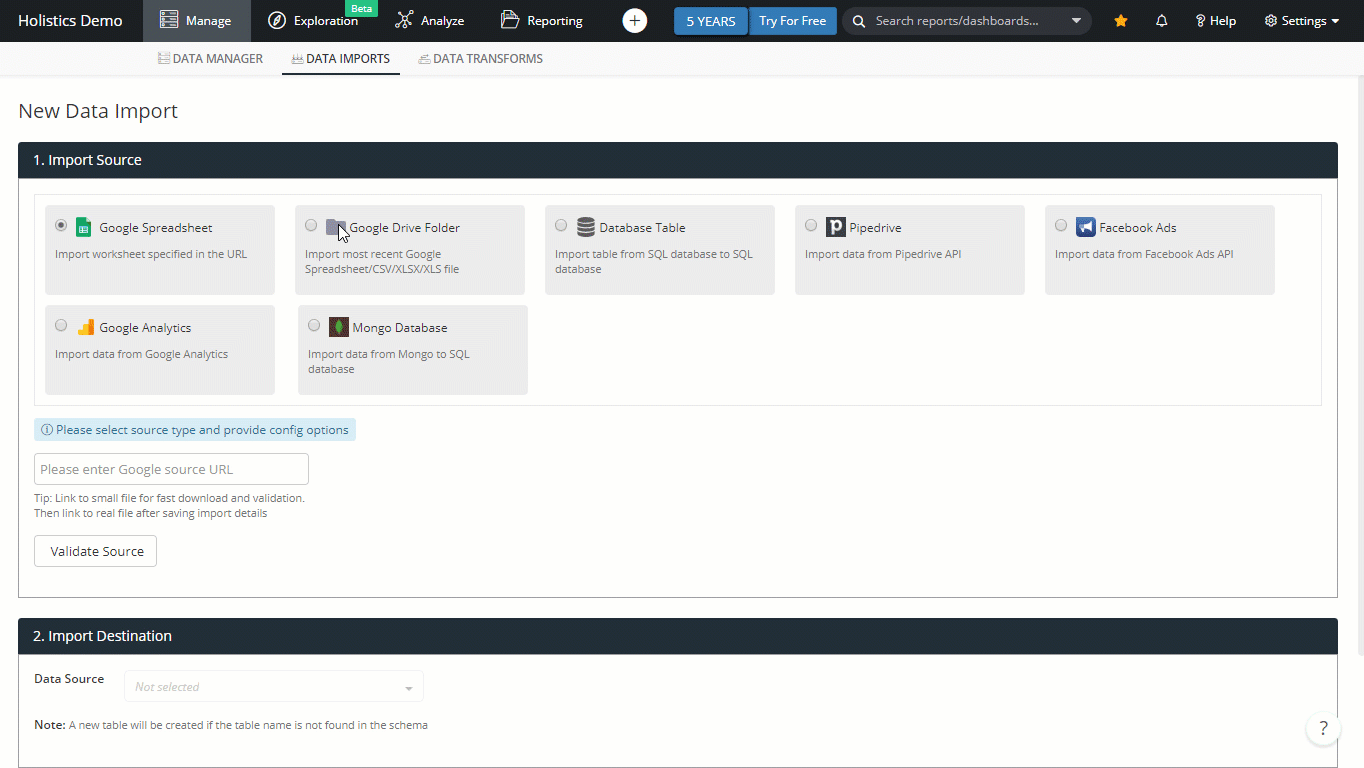 You can import data from Google Spreadsheet to a specified database table and specify the frequency of import to allow the table to be kept in sync with the source Google Spreadsheet. The destination table then can be used in reports/dashboards like a normal table.
Learn how to capitalize on your Google Spreadsheets data using Holistics here.
#3 On-The-Go with Mobile Views
12 Mar 2018: Holistics dashboards and reports are optimized for Mobile Responsive Views.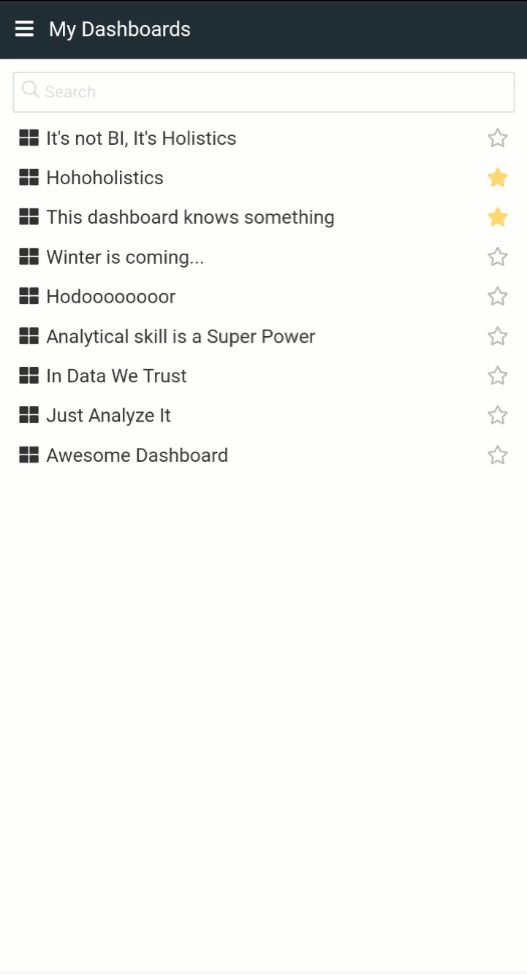 Being data-driven, there is a sense of satisfaction knowing that you're able to consume visualized business reports wherever you go. No more having to lug along your laptop or be tethered to your desktop computer. We simplify your business intelligence experience with just a smartphone and internet. Check out how
Understand more about true flexible reporting. Seriously, you could be reporting from the beach or your bed.
#4 PDF is for everyone
29 Nov 2018: Holistics suppors PDF.
Fun fact - PDF stands for Portable Document Format. The reason its popularity is because of its ability for a document to look the same no matter what device it is viewed on. Talk about standardization! Now you're able to schedule reports in PDF through Email and Slack or just export it.
Learn how to automate your business reports in PDF here.
#5 Running with Gartner's FrontRunners
16 Nov 2018: Gartner's FrontRunners 2018 Lists Holistics Among Top BI Tools
This is a major milestone for Holistics for being recognised as one of the top BI tools in 2018 by Gartner's Frontrunners.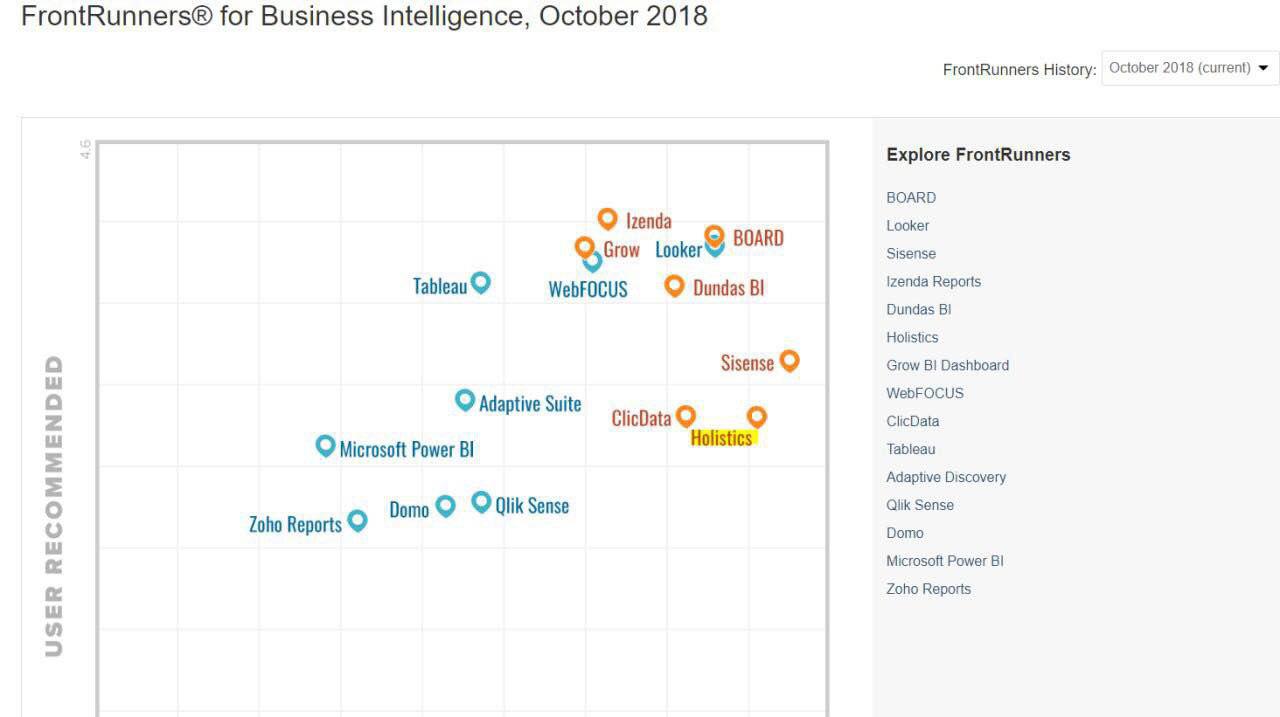 220 tools in total were considered for the list, which is based on user reviews, and having a core set of functions: supporting embedded analytics, custom dashboards, visual analytics, collaboration features, and self-service data preparation. Only 15 tools with top scores for Usability and User Recommendations made the cut as FrontRunners.
We Keep On Improving For You
We are incredibly humbled by the support of the community. We have received tons of genuine feedback by clients on how we can do things better, which became the bulk of our accomplishments in 2018. And we take each and every single one of it seriously.
If you have any other feedback or features you want us to create, tell us more: [email protected]
Sign up for a free trial to start to transform Raw Data to Insights.
*Holistics believe in empowering data-driven teams. With the right tool, every individual can contribute in ways unimaginable to their team. We empower you by making our software flexible, intuitive and user-friendly.
And we happen to be able to automate the data processes for you so you don't have to do the mundane tasks over and over again.
Sign up for more Inside Holistics
Stories, opinions, and lessons learnt
while building a BI startup in South East Asia.
No spam, ever. We respect your email privacy. Unsubscribe anytime.
From SQL Queries To Beautiful Charts
Connect to your database and build beautiful charts with Holistics BI
Learn More
"Holistics is the solution to the increasingly many and complex data requests from the operational teams"
---
Tang Yee Jie
Senior Data Analyst, Grab