Increase Sales Through Data-Driven Insights With Holistics For Pipedrive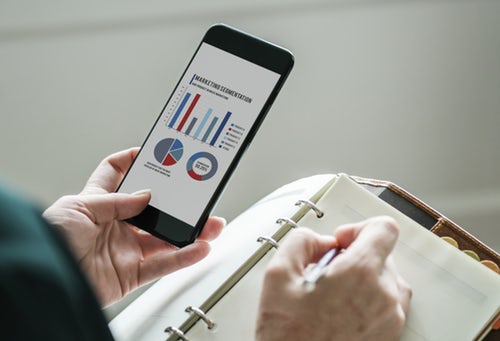 Sales data consists of many key statistics such as number of leads, lead score data from apps like Autopilot, success rate of closing a deal and many more. Sales data can be used to magnify areas for improving sales. The performance of your sales team and key trends can be exported from Pipedrive or any CSV files into your own database for quick and easy report building with Holistics.
Connect, Generate Reports & Share!

TL;DR on how Holistics works
Holistics amalgamates different data sources you have into a single reporting database. You can build reports from this database without the need to manually export datasets from other data sources. If you are using Pipedrive for your CRM data, you can connect Pipedrive to your own reporting database of choice on Holistics.
Setting up the process
Add Pipedrive as a new data source and copy and paste the API key from Pipedrive into Holistics.
Create a data import job to move your Pipedrive tables into your own database.
Import tables such as the activities, deals, organizations, persons, and stages, tables from Pipedrive.
You can set the frequency to import this Pipedrive table into your database
such as every day or even every hour.
Querying process is now automated.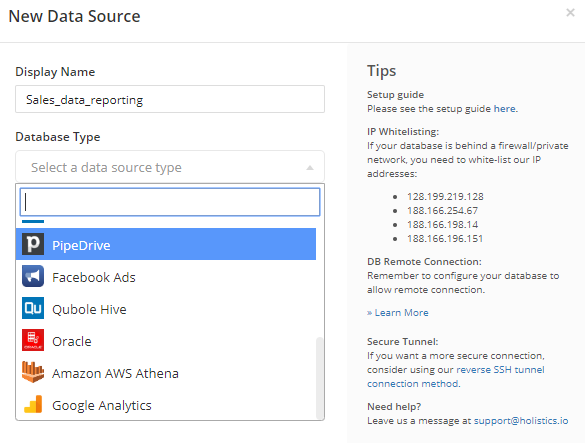 Use-Cases
Monthly Deals Won vs. Monthly Deals Lost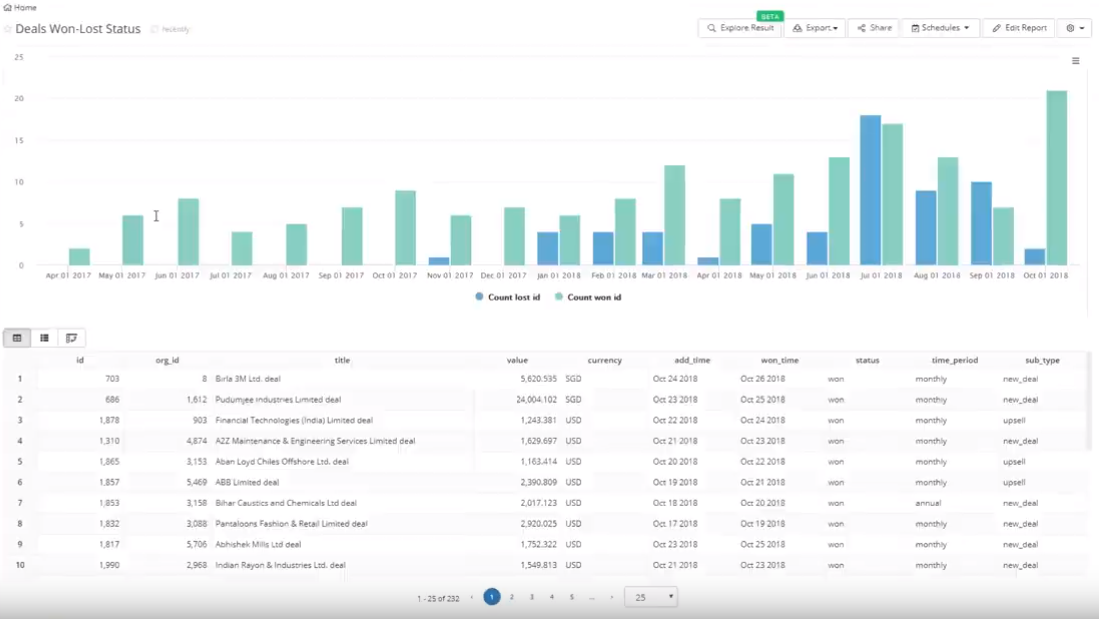 We can compare deals won and deals lost on a monthly basis.
Using the drag & drop interface, you can build the reports that you need to see how your sales team is performing.
After this report has been created, save and schedule this report to be sent to you via email or Slack in Google sheets or as a PDF file every morning. Because of the import job you had scheduled from Pipedrive to your database earlier, you don't have to go through the manual work of extracting the data again to receive the lastest data to your email or Slack.
Deal Leads By Their Lead Sources
Usually, the sales team would like to know where do their sales come from and what is the win rate of those deals coming from a particular source. This allows them to focus on areas where there is a higher win rate.
In this example, we will require the deals table, a table of deal sources and a deal. All the data can be exported from Pipedrive, which just requires creating a few extra custom fields and accessing the data via API which you can read more about on Pipedrive's API documentation.
Now, we can pull out the columns we need from the deals table, such as the deal title, deal value, time to deal was added and more. Next add the deal source ID column from the deal sources table so we join the deals and deal sources tables together on their shared deal ID column as the key. We add the deal source ID column to the data set. Finally the last column you'll need is the actual names of the deal sources which comes from the label column of the deal source mapping table. We can now join that on the common key of the source IDs and add the label column to the data set.
You now visualize a combination chart of the number of deals from each source and value of these deals with the data that you have.
Data Merging From Different Data Sources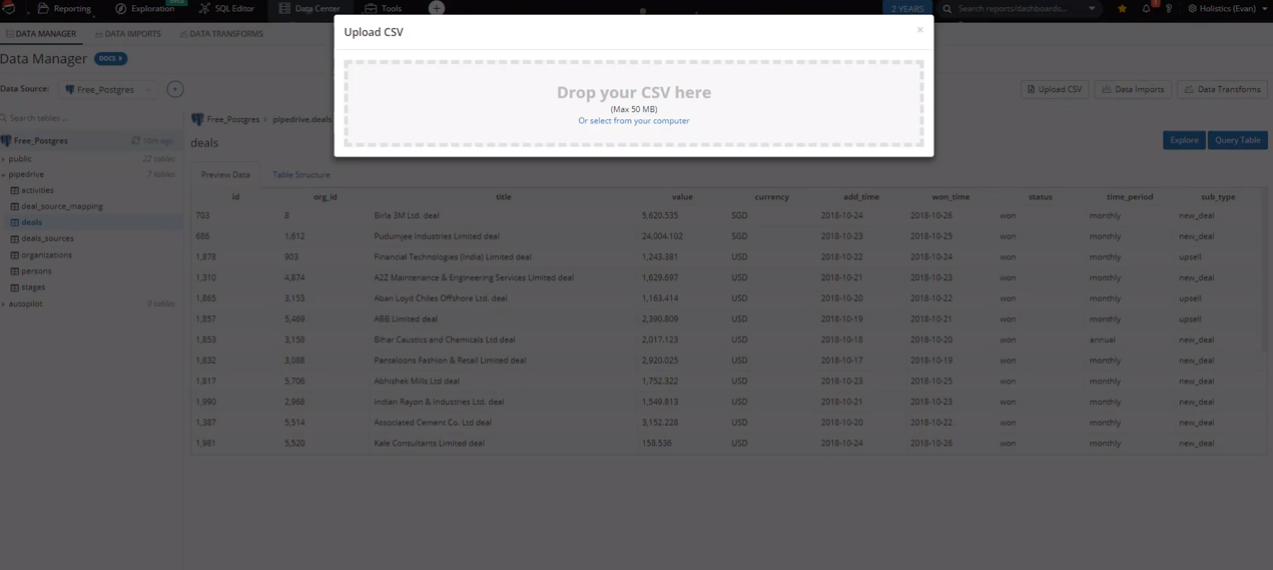 With Holistics, you have the ability to easily join data from different sources together for your reports to get a wider statistics to analyse.
Here we can take the lead scores generated by Autopilot and link this to our Pipedrive tables to see which leads are most promising to pursue. From Holistics, we can easily upload my AutoPilot CSV data to the reporting database. In a new report, we can pull out the name, email, organization ID, and company values from the Pipedrive persons and organizations tables. Join the AutoPilot table to this dataset using emails as a common key and add in the lead score column. Now we can use a pivot table to pull out the organization's as the rows and the sum of lead scores as their values. Additionally, we can also filter out leads without a lead score.
With this, it gives you and your sales team a better clarity on which deals they should focus on based on the lead scores.
Holistics allows you to automate your dataset preparations
Sign up for a free trial to start using our Filter & Query Templates!
*Holistics believe in empowering data-driven teams. With the right tool, every individual can contribute in ways unimaginable to their team. We empower you by making our software flexible, intuitive and user-friendly.
And we happen to be able to automate the data processes for you so you don't have to do the mundane tasks over and over again.
Sign up for more tips on using Holistics
Tips and tricks for getting the most out of the platform!
No spam, ever. We respect your email privacy. Unsubscribe anytime.
From SQL Queries To Beautiful Charts
Connect to your database and build beautiful charts with Holistics BI
Learn More
"Holistics is the solution to the increasingly many and complex data requests from the operational teams"
---
Tang Yee Jie
Senior Data Analyst, Grab