Gartner's FrontRunners 2018 Lists Holistics Among Top BI Tools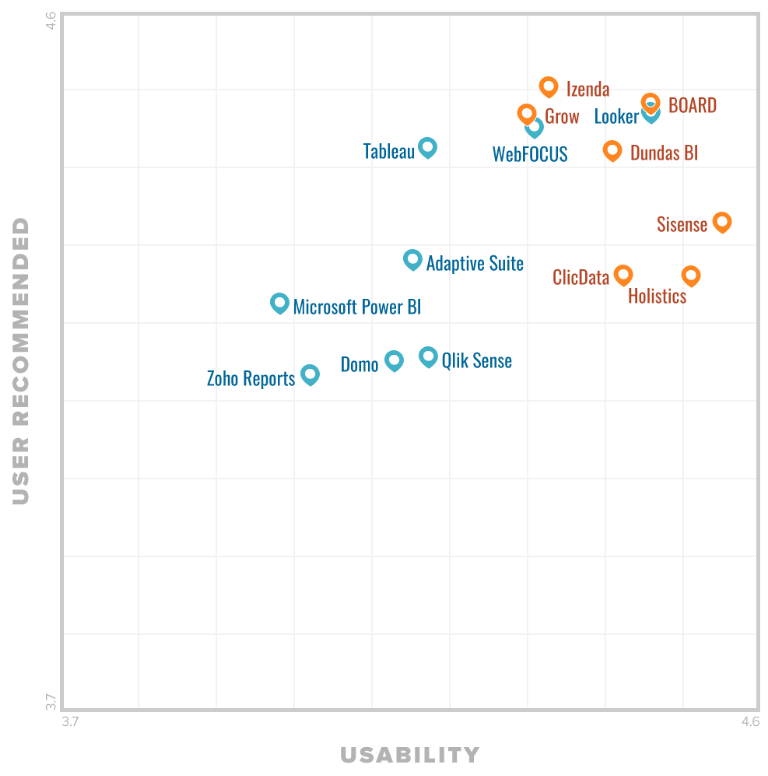 We're proud to share that Holistics was listed by Gartner's FrontRunners 2018 as one of the highest ranked business intelligence (BI) tools. Holistics was placed as #2 globally, in terms of Usability. Only 15 tools with top scores for Usability and User Recommendations made the cut as FrontRunners.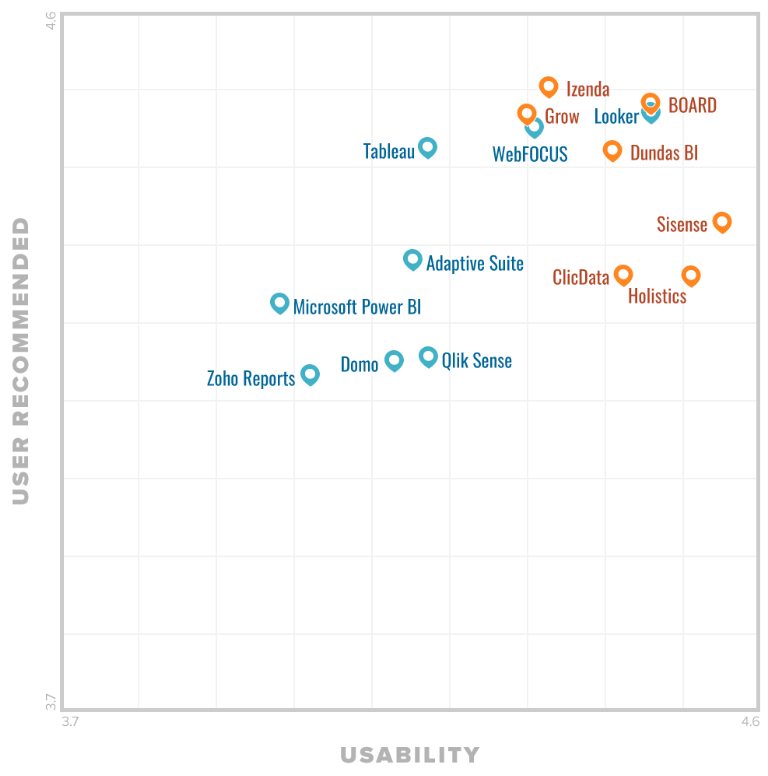 Access the FrontRunners 2018 report for top business intelligence tools.
220 tools in total were considered for the list, which is based on user reviews, and having a core set of functions:
Supporting embedded analytics,
Custom dashboards,
Visual analytics,
Collaboration features, and
Self-service data preparation
"Our team has constantly been striving to build a product that makes automated data processes and organized data accessible to all levels of a company, so being listed as one of the top [BI] tools for usability is great validation of our work. It is definitely a point of pride that we are building a world-class global product, right here in Southeast Asia," said Vincent Woon, CEO of Holistics.
Customers have this to say about Holistics:
Holistics is a business intelligence and data preparation SaaS platform, built on SQL for the cloud era. Holistics lets you easily import data from different sources, manage your database and automate the delivery of data reports and insights. Data professionals work more quickly and independently, and business users enjoy a zero learning curve self-service experience for data accessibility.
What's happening in the BI world?
Join 15k+ people to get insights from BI practitioners around the globe. In your inbox. Every week. Learn more
No spam, ever. We respect your email privacy. Unsubscribe anytime.
Confused about the complex analytics landscape?
Check out this book to bring yourself up to speed on the ins-and-outs of a contemporary analytics stack.
Download Book
"I'm shocked to be telling you this next sentence: I read a free ebook from a company and actually loved it." - Data Engineer