The Holistics Way Of Life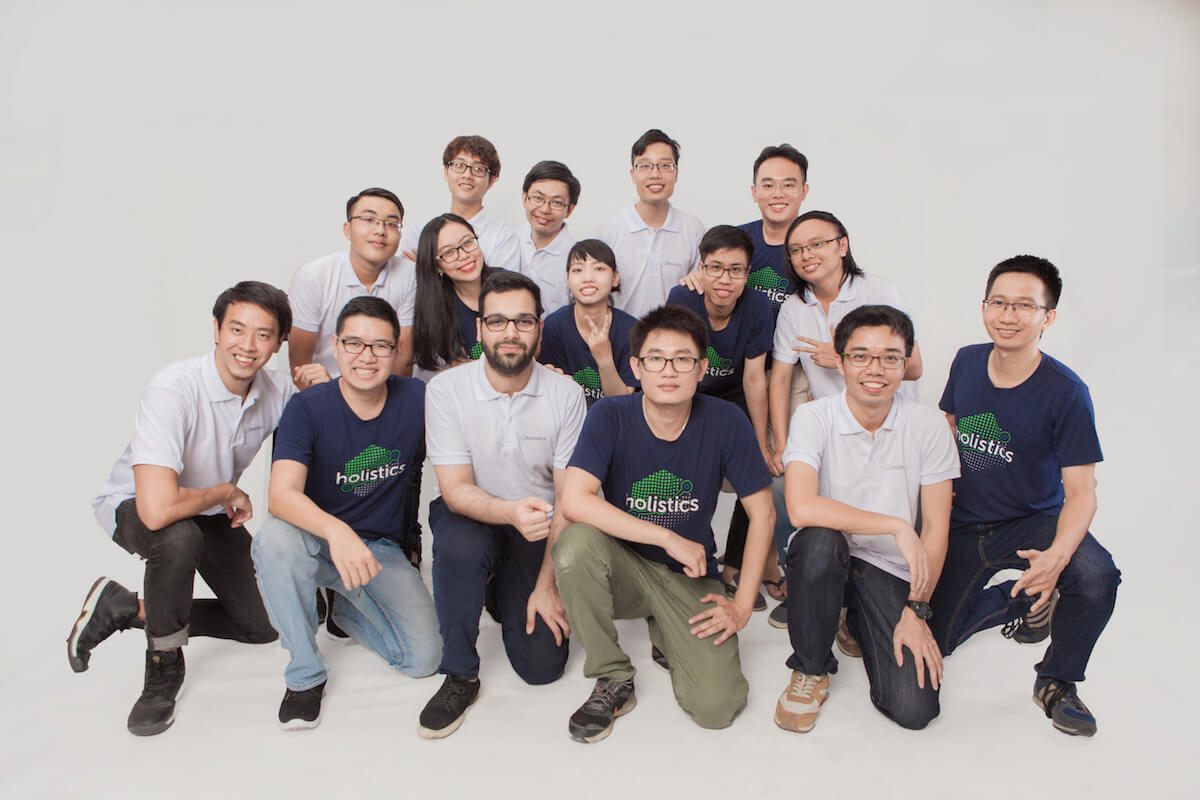 Excerpts from some interview questions given to the Holistics team, about our culture, views and journey so far.
Overview
Work is being transformed by technology, and the ability to use data is becoming more important. We believe that doing meaningful work requires giving people independence and autonomy. That's why at Holistics, we are creating data champions, by giving people the ability to automate and manage a company's entire data pipeline in a single easy-to-use platform, to interact with their various data sources and become both data engineer and data analyst all-in-one.
We work with companies from small tech startups to large unicorns like Grab and Traveloka, helping them to go beyond data visualizations towards empowered data teams, to build and automate agile data operations on our platform. It is no longer enough to just describe stories with data, what matters is being able to act independently to do more.
Can you give us a quick description of what Holistics does?
Holistics is a cloud software for automating data operations and reporting. We give a single data analyst the tools to perform the functions of a whole data department, becoming data engineer, data analyst and even data scientist all-in-one. Companies are using Holistics to automate their business intelligence, from preparing raw database data to SQL reports and insights. This allows teams to move away from repetitive data tasks and focus on understanding and automating data processes for business growth. You can have a look at some of our videos here!
How did the idea for Holistics come about? What problems are you addressing?
While working in a video streaming startup that has since been acquired, our CTO Huy Nguyen was responsible for building up their data reporting infrastructure and capabilities. Not finding the available data tools like Tableau suitable to solve the problems Huy faced, he built a platform from scratch, capable of handling 100 million rows of records daily with ease. Realising this problem would likely be encountered by many other tech companies and startups, Huy reconnected with his university friend Vincent over lunch, who saw the potential of working with two brilliant engineers on designing a modern solution for the more than 50 years-old business intelligence industry, to change how people work with data.
After more market research on the available alternatives, and growing confident that they were truly on to something special with this solution, the co-founders began working on Holistics with whatever time they had on the side while juggling work commitments. After securing their first enterprise order, they left their jobs to pursue Holistics full-time.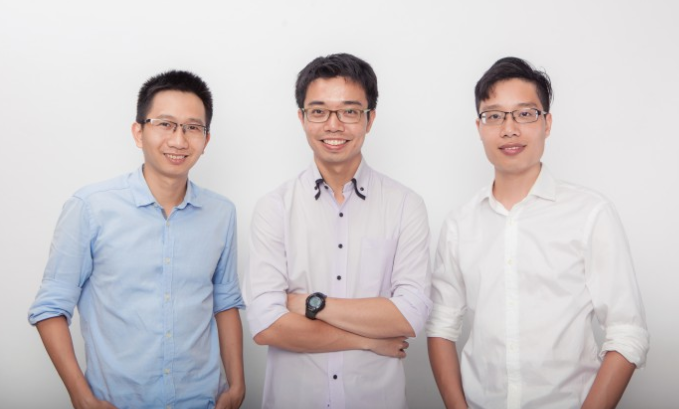 From left to right, the Holistics co-founders Huy (CTO), Vincent (CEO) and Thanh (Chief Engineer).
What is the one characteristic of your team that you are most proud of and you think attributes to your success?
We started Holistics with the belief that what matters most for the team is to experience triple personal growth at Holistics: the idea that they will grow as an individual in skills, experiences and personal impact. This passion for growth can be felt in our team, who are really young and dynamic, determined to learn and develop to become the best versions of themselves.
Coupled with the fact that we are a diverse team of Southeast Asians running a profitable enterprise software startup, taking on companies in places like Silicon Valley with much larger teams and resources yet still being competitive and even surpassing the solutions they can provide, there is definitely a point of pride here that we are building something that is global, right here in our region. We take inspiration from how Whatsapp built a widely scalable service for nearly a billion users with less than 50 engineers, and we believe our agility is a great advantage for delivering the best service to our customers. And we do not plan on stopping!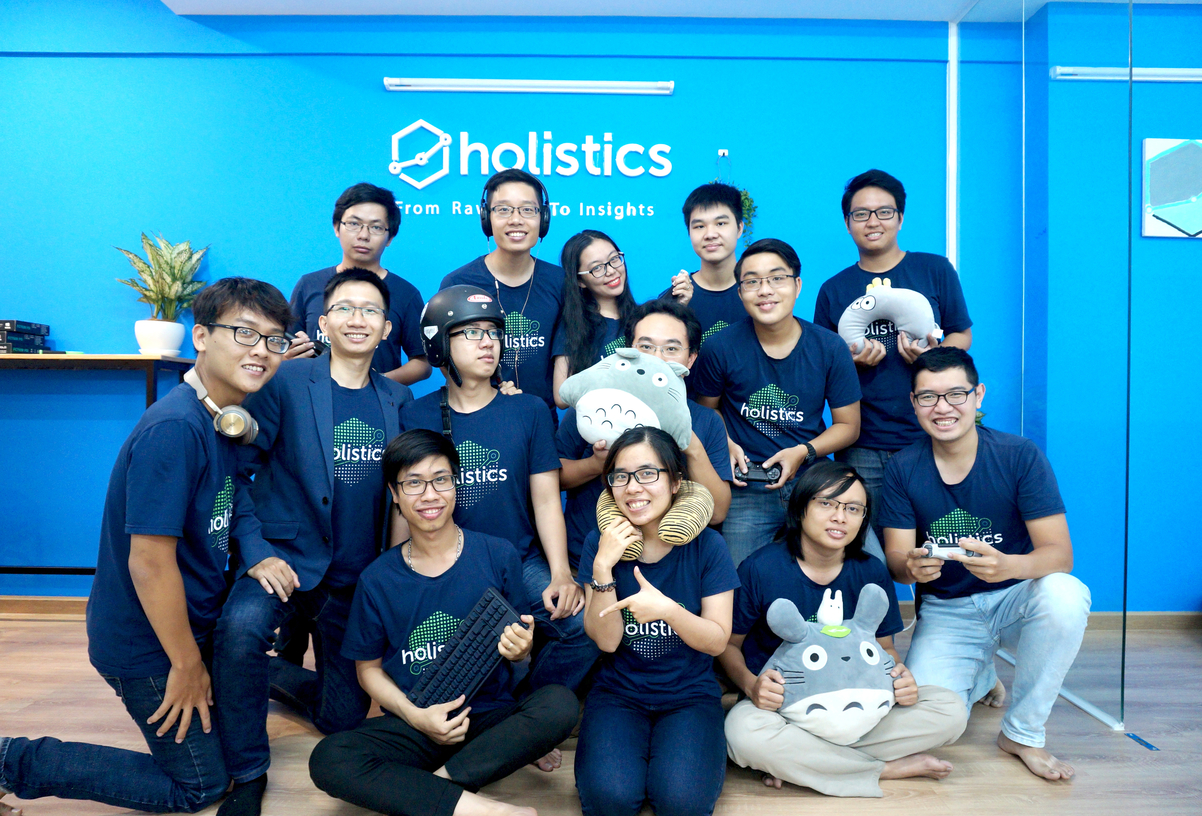 Our dynamic engineering team, the true legends behind the magic.
What is one thing in your startup journey that surprised you?
When we first began, the road to get to where we are today was far from certain. Yet despite how crowded the business intelligence space has been, we have been receiving positive feedback from customers around the world that our solution provided exactly what they were looking for, or that it was able to deliver something that other options in the market could not. Our CTO Huy was even recognised as Forbes Asia's 30 Under 30 for enterprise technology in 2018! This has been really encouraging and humbling for us to know that what we are building is gaining recognition as a world class solution, and when some of our customers find out that our team has around 20 people servicing thousands of users, they get really impressed!
Is there a trend or innovation that you are particularly looking forward to explore?
Thanks to digitization and the affordability of cloud computing, the way we work is being transformed for good. Now we can do much more with far fewer people, and this is a tide that will not turn back. But this also means we are being freed up to pursue the work that really matters.
We are building our platform to enable what previously required an entire data department to be done by a single person; a data champion we call the 10x analyst. This person is data engineer, data analyst and to some extent even data scientist, all-in-one. Our platform allows anyone interested in data to develop their abilities to become fully effective across the whole data pipeline.
What is the trend you foresee that could largely impact your business?
The startup boom is a large factor of what made Holistics possible. Our belief is that there is a significant gap for enterprise grade data tools that service the mid-market of fast-growing emerging companies. Many of our competitors are pushing upstream in terms of setting higher price points, out of reach of the average company. But we see that the mid-market segment is being underserved, and similar to how MailChimp kept building a profitable business by focusing on smaller companies and providing an affordable email solution, we believe we have an opportunity to service the growing number of people that want to build a data-driven business using digital technology and the cloud, to help them use data automation to achieve more.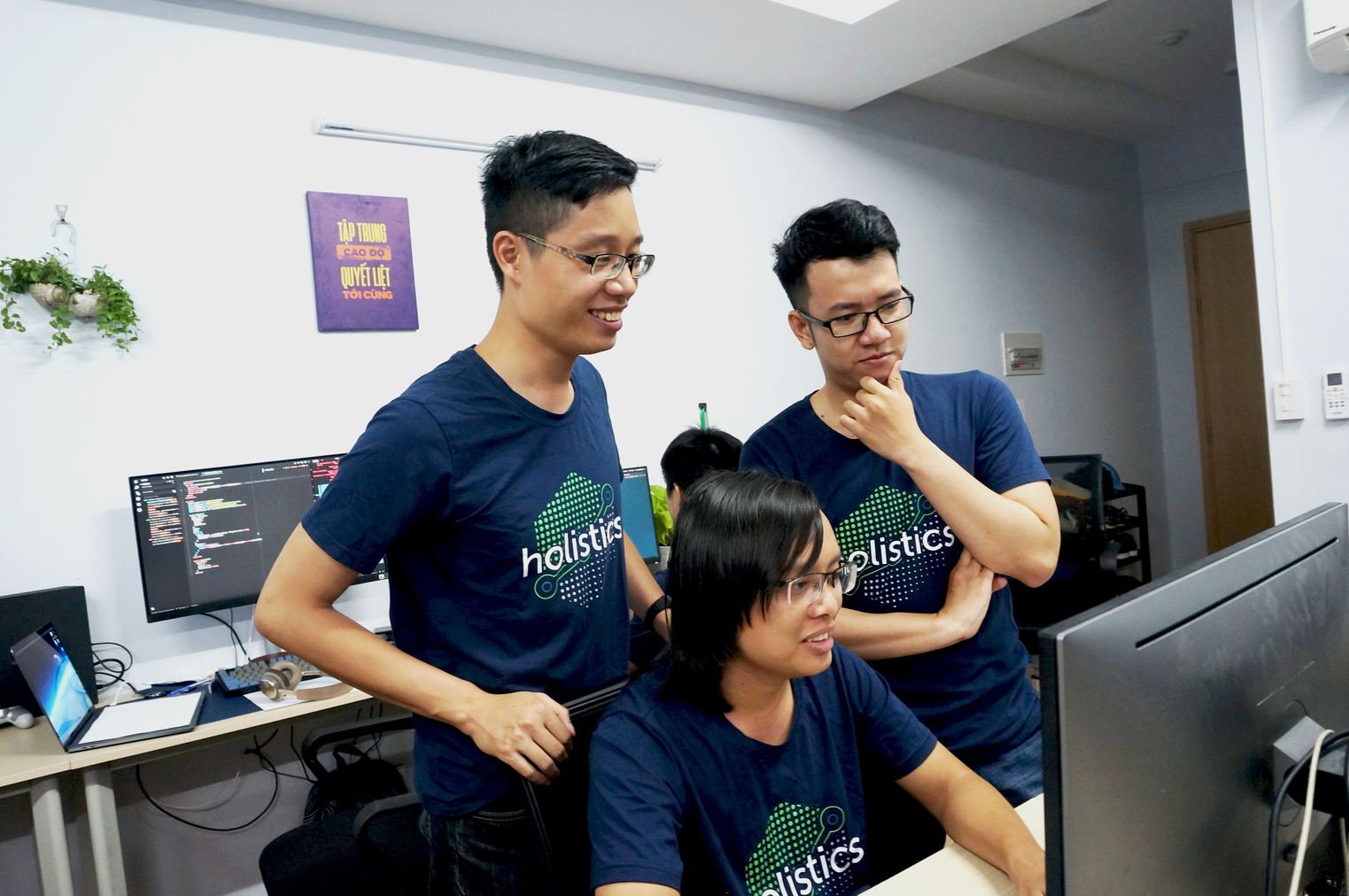 Always be solving problems!
On a more general note, what do you think would be Hoistics' greatest contribution to the way of life?
We've helped data teams to become far more lean and agile through using Holistics, giving our users more autonomy and independence while managing data at work, to focus on what really matters. Before Holistics, one of our customers used to have a data analyst that had to be on call every day to generate reports for his company, even when he was away on leave! By using Holistics he managed to automate this reporting, to be sent automatically to management and teams every day on the dot in their inbox.
Our platform is extremely developer friendly, and some creative customers have even used our Holistics API to pull data from the reports they built on our platform, into an internal app they designed to automate sales operations for their teams out in the field. There are so many possibilities of what can be achieved with our platform, the limit is really just how creative our Holistics users can be!
Comparing this to legacy business intelligence tools, such platforms typically promoted specialization of functions, which created dependencies and the need to hire whole departments with very specific skill-sets, just to effectively utilise their solutions. What we've built here is focused on empowering users to become cross-functional and independent, which then allows true innovation to happen when the repetitive and soul-crushing aspects of work have been weeded out. We're liberating people to work far more independently with data, instead of being reduced to a cog in the wheel performing repetitive data tasks. This is all part of how we are transforming the way companies work with data, using Holistics.
Do you think the industry is ready to facilitate these changes?
Academics have made the observation that similar to how biological life experiences evolution, similarly institutions too are liable to undergo changes that value certain survival traits over others. We believe that trait is agility. The capacity to change and adapt quickly is going to define the winners and losers in this new world. Like how dinosaurs were unable to adapt to the changing composition of the environment, and it was the small, agile mammals that came to inherit the earth, companies that cannot adapt and restructure their business to have more independence and autonomy will face increasing pressures that they struggle to keep up with.
New emerging companies that embrace digital technology are well positioned to take advantages of the benefits offered, as natives of a digital environment. For more traditional companies, it comes down to sustaining the motivation needed to drive changes that have to come from within. In the context of Holistics, this means having a data champion in your company that is eager to learn and willing to get hands-on working with the data, and they will be able to quickly build what they need on Holistics. However, keeping to the status quo can be seductive, and choosing to not rock the boat seems like a good survival strategy, until it's not.
In truth, starting the automation journey, even from scratch, is simpler than most people realise, and we've shown how this can begin in less than 10 seconds. All it takes is one person with the drive to learn and apply new data processes inside a company, to begin the change the company needs to see. It is both that simple and that difficult.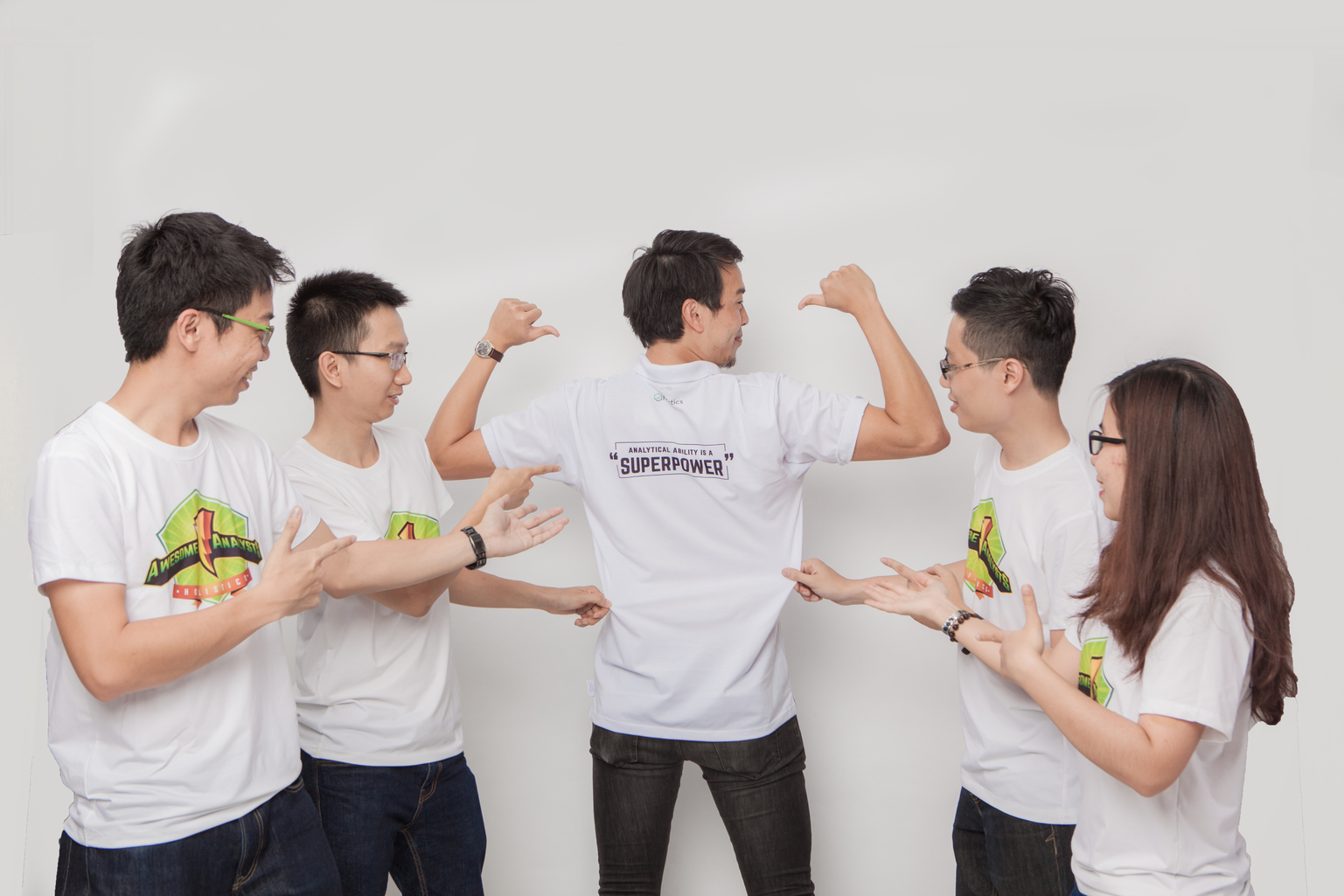 Will you rise to the challenge to become a true data champion?
What's happening in the BI world?
Join 15k+ people to get insights from BI practitioners around the globe. In your inbox. Every week. Learn more
No spam, ever. We respect your email privacy. Unsubscribe anytime.
Confused about the complex analytics landscape?
Check out this book to bring yourself up to speed on the ins-and-outs of a contemporary analytics stack.
Download Book
"I'm shocked to be telling you this next sentence: I read a free ebook from a company and actually loved it." - Data Engineer