Data Analyst or Excel Monkey? (Becoming a 10x Data Analyst)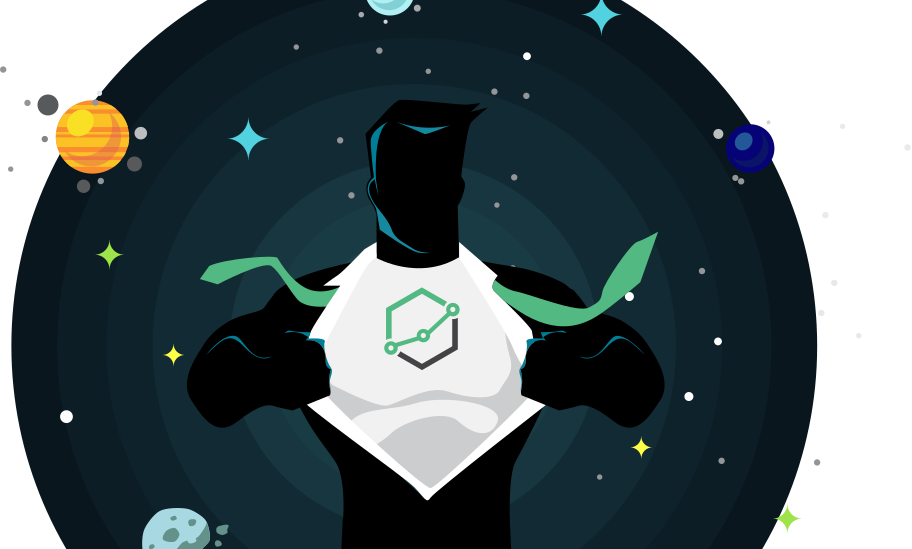 There was a time where all that was needed to run a business, was a really well designed Excel spreadsheet. While Excel has undoubtedly been a powerful tool that has driven many organizations to new heights, it is proving to be inadequate as we move towards a new digital world where the ability to work with growing volumes of data will set knowledge workers apart. Enter stage left, the Data Analyst.
Data analysts have typically performed an under-appreciated role within companies. Often confused with the business analyst, the data analyst is proficient in writing SQL, and is able to use SQL to query the company's databases to build data reports on how the business is performing. Sandwiched between business users and the engineering team, a data analyst can often become the bottleneck that always has to deliver business performance reports that were due, yesterday.
Who's in charge of data here? (No one!)
Sick of repeating the same data tasks over and again!
Part of the problem lies with the fragmentation of roles in companies, resulting in the increased specialization of job functions. The data analyst became dependent on data engineers to setup pipelines for extracting, transforming and loading (ETL) data into the reporting data warehouse, and the business user became dependent on the data analyst to write SQL queries to pull data out from the data warehouse for different departments.
This was a pattern that worked for large corporations with burgeoning business intelligence teams, but with the advent of widely available cloud computing resources and the ability to setup a distributed technical infrastructure, this new age of digital business means that these legacy processes are no longer able to keep up with the need to move quickly and innovate ahead of the competition.
Introducing the 10x Data Analyst
Transcending the quagmire of spreadsheet and database hell.
There are several abilities and techniques that a data analyst requires to truly become fully empowered and effective, across the data pipeline.
Capacity to express business logic, analyze business data and generate actionable outputs
Ability to merge data from different sources for reports and run ETL jobs independently
Skilled at optimizing queries and data tables for reporting requirements
Ability to troubleshoot data definitions, automate data processes and delivery of data outputs
The fully empowered data analyst operating across the whole data pipeline.
When people think of data analytics, they often think of charts and visualizations. However, the 10x analyst cannot just be a visualizer. The reason being; data tools are making it so easy to explore and visualize data that it will soon become a commonplace skill. In order to stay relevant and valuable, the ability to curate, build and assemble datasets is becoming ever more important, especially with quickly increasing volumes of data that needs to be managed. The inability to extract precise subsets of data will simply add more confusion to the business.
What we've been building at Holistics is aimed at solving this very problem, which has limited data analysts and data teams from performing at their peak. Now, a data analyst can be responsible for importing and preparing data inside their data warehouse (a function that typically required engineering resources), while also building and automating the required data outputs and data processes, all within the same business intelligence platform.
By giving full autonomy to the data analyst to manage the whole spectrum of the data pipeline, the data analyst is able to apply their deep grasp of the business logic to unlock greater value for their company. Coupled with our focus upon automating data processes, data analysis goes beyond just presenting charts, metrics and visualizations. The data analyst is even able to output production ready datasets that can be integrated into automated workflows and applications, even for machine learning functions.
Going Beyond Visualizations
The current hype around data analytics and visualizations can sometimes miss the forest for the trees, by over emphasizing the presentation of data. Professionals that have to frequently work with data will know that data preparation work takes up much more time and effort, and is indispensable in order to produce the final data results.
Majority of time spent working with data is on data preparation!
While a well built business dashboard is undoubtedly useful, to think that the value of data lies in building intricate charts to be displayed within presentation decks is to make the mistake of valuing form over content. What matters is the ability to organize data and processes (automated or otherwise) around the underlying business logic for a company, and to be able to adapt these requirements and change accordingly, as the circumstances change as well. There's a lot of value in staying agile, flexible and adaptable.
In the coming months, Holistics will be working on more exciting developments that will be further improving the capabilities of data analysts and data teams to model their business with the data inside their reporting databases. Follow us for updates, on our journey to transform how businesses work with data!
What's happening in the BI world?
Join 15k+ people to get insights from BI practitioners around the globe. In your inbox. Every week. Learn more
No spam, ever. We respect your email privacy. Unsubscribe anytime.
Confused about the complex analytics landscape?
Check out this book to bring yourself up to speed on the ins-and-outs of a contemporary analytics stack.
Download Book
"I'm shocked to be telling you this next sentence: I read a free ebook from a company and actually loved it." - Data Engineer