Holistics — The Best Affordable Alternative to Looker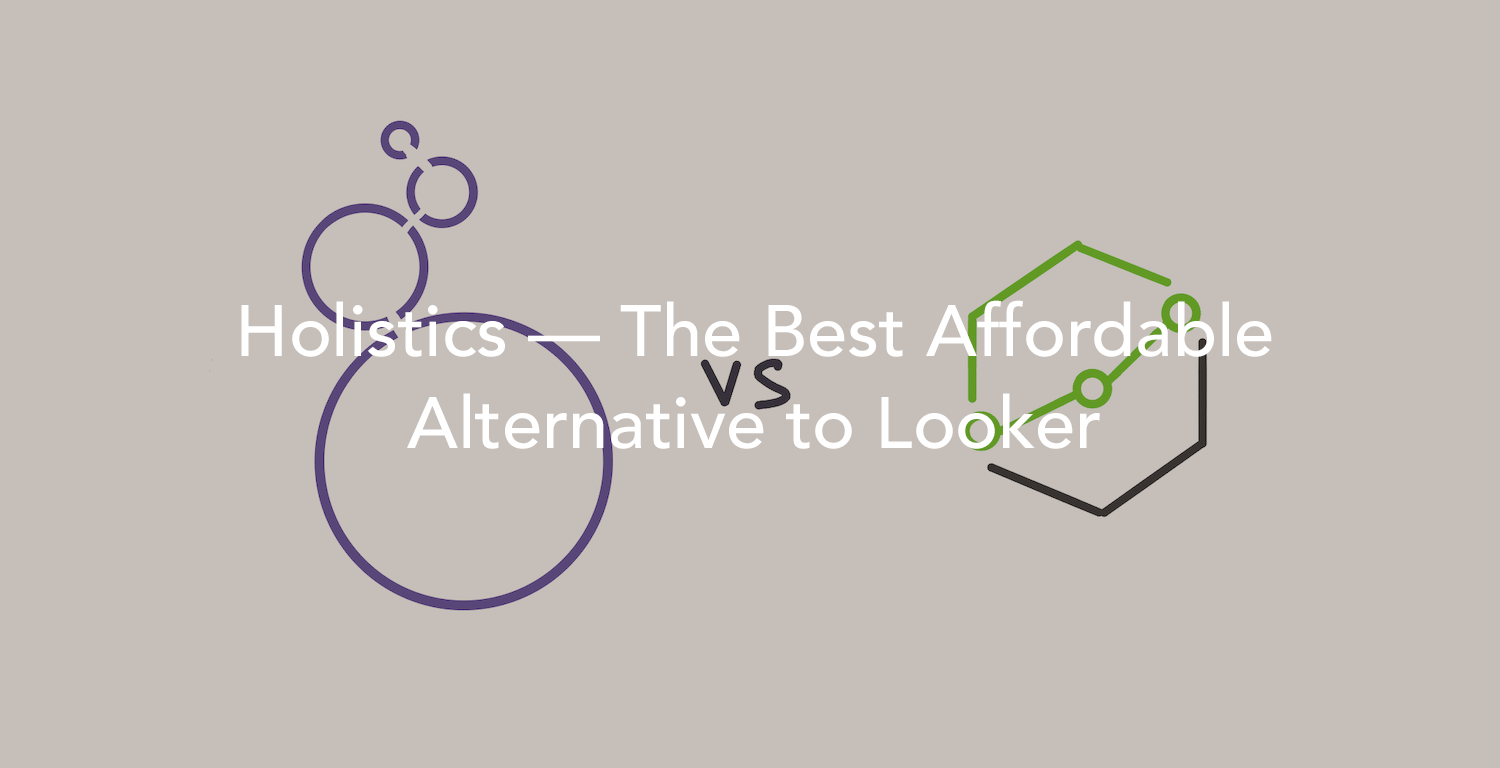 Looker is among the most popular data analytics platforms on the market today. It has a unique approach to data modeling that many experienced data teams love.
However, Looker isn't for every business:
It's incredibly expensive, making it unsuitable for most startups.
It expects you to have a data team in place — if you do not, then it expects you to build one up from scratch.
It requires your data team to learn LookML, Looker's proprietary data modeling language.
We think Holistics is the best alternative to Looker today. Compared to Looker, Holistics offers better pricing, a gentler learning curve, and a more scalable approach to business intelligence. At the same time, it keeps Looker's approach to data modeling that teams love.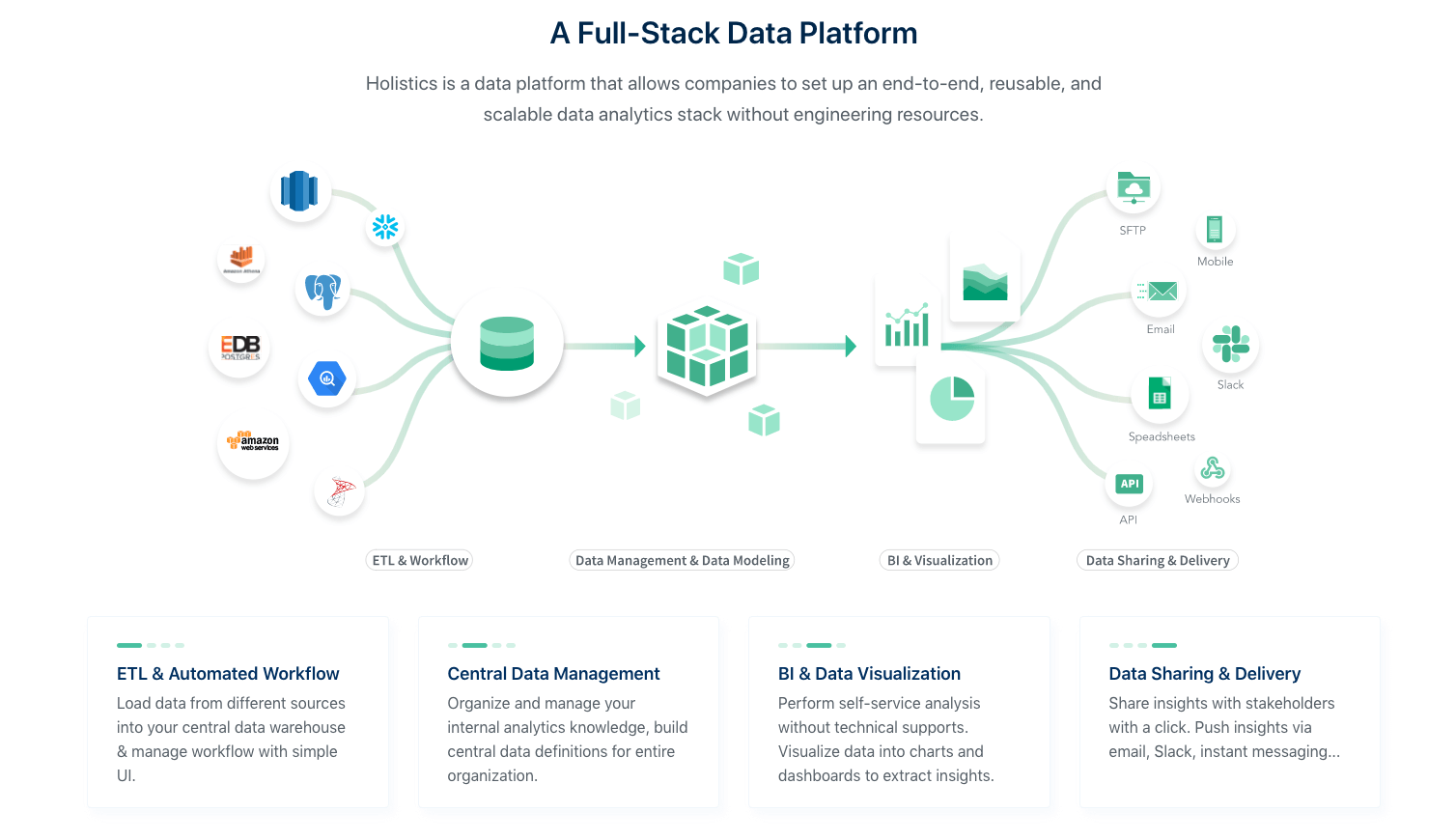 In this post, we'll help you determine if Holistics is a better fit for your business by looking at the following factors:
Pricing — Holistics is more affordable than Looker.
Learning curve — Holistics is easier to learn and use, compared to Looker.
Scalability — Holistics grows with your organisation. Looker expects your organisation to have a mature data team in place.
Data Consolidation — Holistics comes with data connectors built in. Looker expects you to build and maintain your own pipelines.
Data Management — Holistics is able to centralise all of your organization's data knowledge to a degree that Looker doesn't.
Pricing: Fair, Startup Friendly and Scalable
Looker's pricing starts at $2000-$3000 a month, depending on the size of your enterprise. You'll have to negotiate if you want to be charged on the lower end of that spectrum.
Holistics's pricing begins at $500. Your account comes with unlimited web viewers, free training & on-boarding, and awesome customer support. (Talk to us if you need customizable pricing — we offer a startup-friendly package for smaller companies!)
Holistics offers a 14 day free trial by default. You may cancel anytime you feel Holistics is not the right solution for your business.
Zero Learning Curve for Data Modeling
Looker requires you to learn LookML, their proprietary language for data modeling. Data teams that use Looker are forced to learn a new language on top of the SQL they know and love.
Data modeling in the Holistics platform uses SQL, the industry standard for data work.
This means that data analysts are productive from day one with Holistics. It also means that hiring new analysts is simple and straightforward: if they can write SQL, they can use Holistics.
Scalability: Holistics Grows with Your Company's Needs
Looker requires you to have an existing data department. It demands that you make an up-front investment in training both your data analysts and your business users.
Holistics is used by hundreds of startups who need to get things done. We've grown with dozens of companies, as they go from a small team of 30 to unicorn-sized organizations of several thousand employees.
Data Consolidation: Holistics comes with ETL Included
Looker requires you to build up data pipelines before using the Looker platform.
Holistics offers an integrated ETL tool. Simply connect Holistics to data sources such as Google Sheets, Excel, and CSV, or to external data providers like MongoDB, Google Ads, Facebook Ads, and Google Analytics. Once you're conected, start creating data models immediately.
In Holistics, you get a complete, unified and continuous high-level view of your data — from sources to insights.
If you transform data within the Holistics platform, your analysts are able to view relationships between data models and source data at the model and report layer itself.
You no longer have to dig around data pipelines to find out why a report number looks wrong. Instead, search through the data dependencies within Holistics, and fix errors with a few clicks.
Data Catalog: Built Right In
Looker is built for data modeling and exploration. Tough luck if you want to use Looker to capture institutional knowledge around your data.
Holistics comes with data knowledge management built right in. Label, rename and describe all the fields in your data models. Record what a metric means in a business context, or explain how it's being calculated, right there in the data model itself.
With Holistics, your entire data team can create and share knowledge within the platform. Stop maintaining external wikis to capture institutional knowledge. Keep everything in one place, right next to the data where it belongs.
Self-Service: User Friendly Data Exploration
Like Looker, Holistics provides users with an accessible data exploration experience.
The Holistics experience is like Excel. Pivot tables easily, or turn them into meaningful visualisations with drag-and-drop.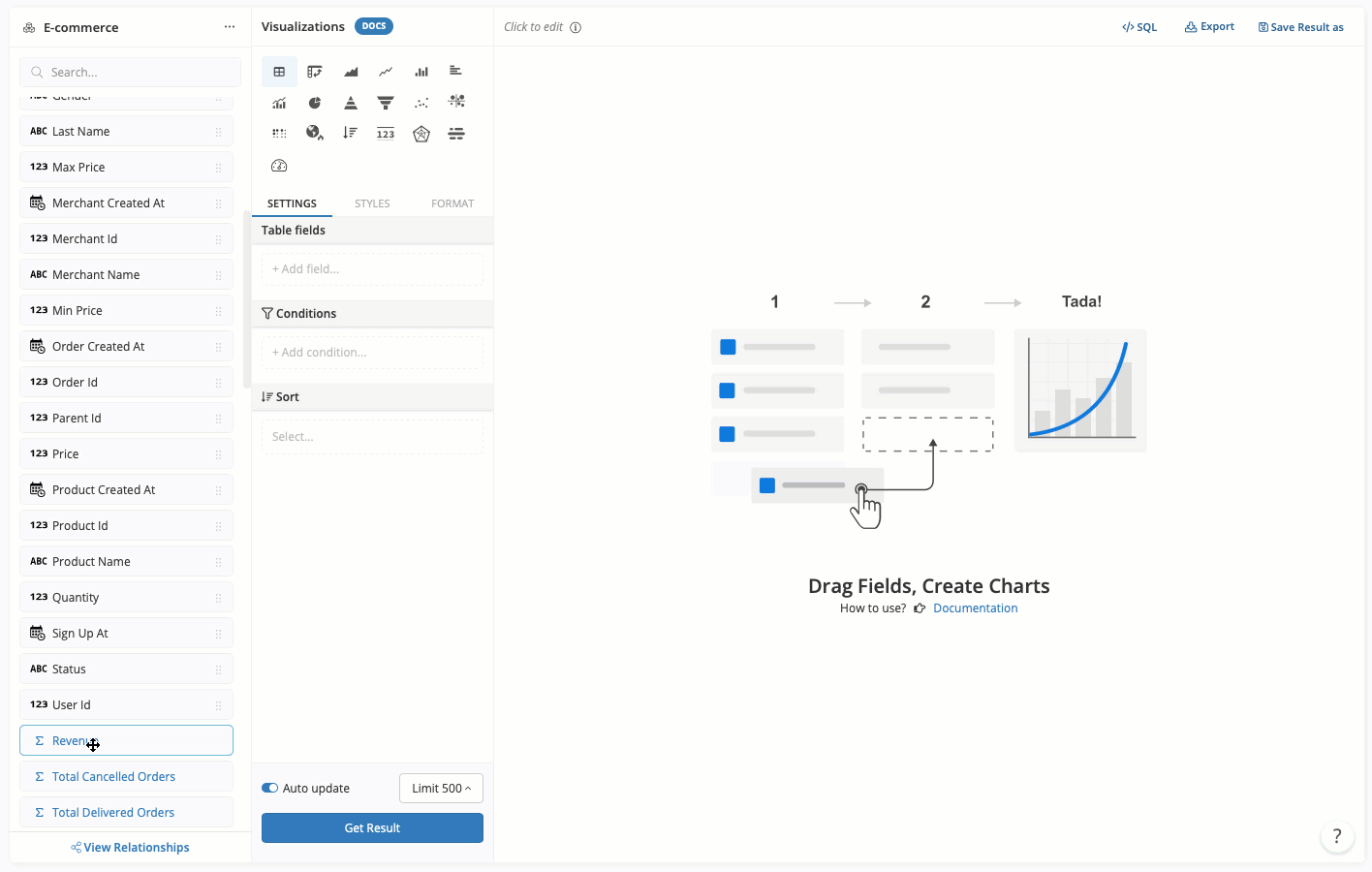 Adhoc Analysis: Power Up Your SQL
SQL doesn't have to be painful. Holistics comes with a powerful Query Editor, that gives data analysts the power to write SQL with a variety of advanced functionality. Analysts benefit from auto-formatting, custom filters, a schema explorer, version control and query templating.
Results from these ad-hoc queries can then be converted directly into a new data model, for reusability. Or it can be visualised using the same user-friendly data exploration tools that Holistics gives business users.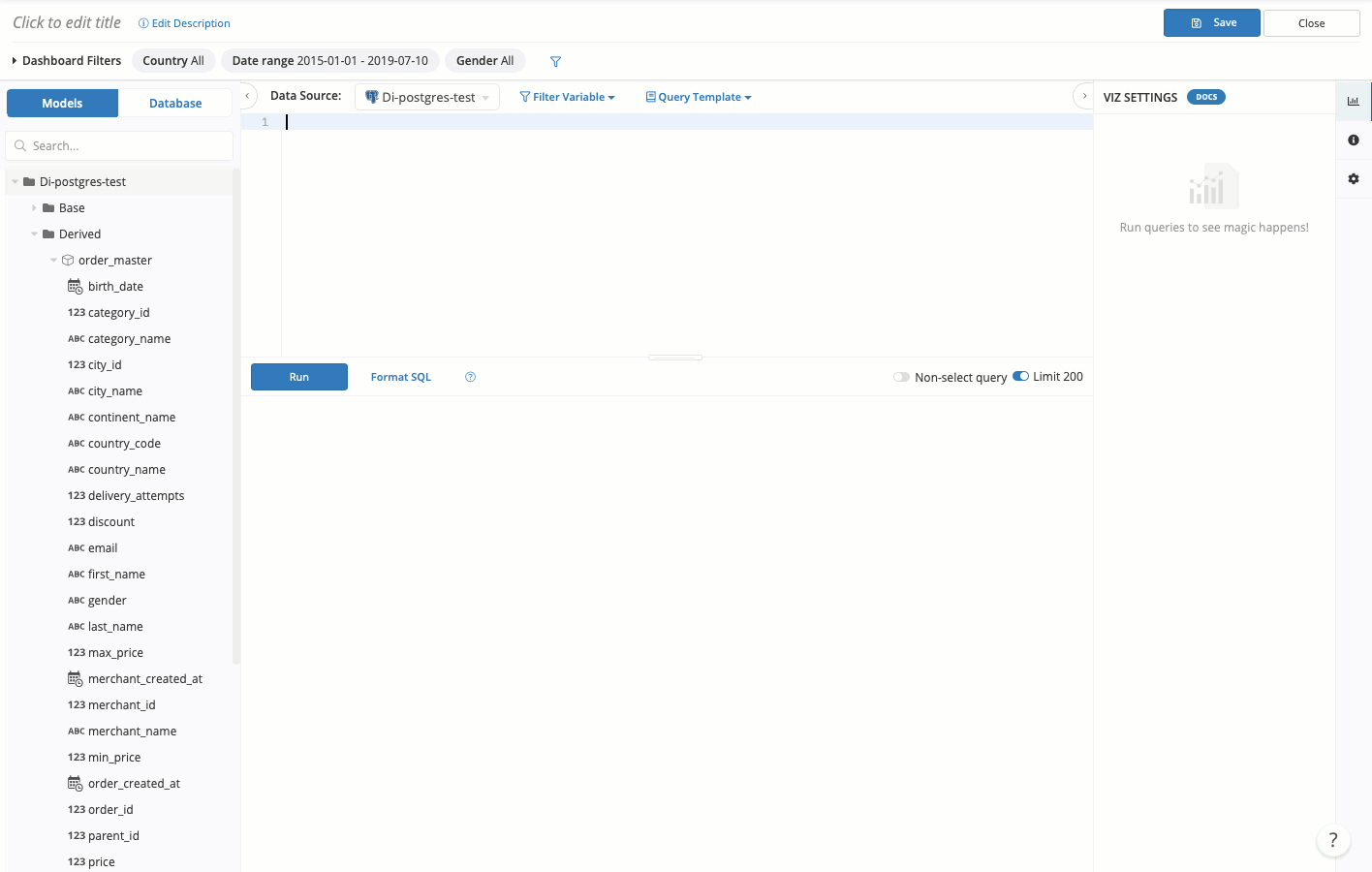 Want to know more?
We think Holistics is a powerful alternative to Looker, for the reasons we've presented above. If you find Looker to be too expensive, if you're not prepared to build a data team from scratch to use with Looker, or if you're not keen on having your entire team learn LookML, Holistics may be the solution you're looking for!
To learn more about how Holistics can help you, talk to us for a free trial today.
Book a demo today →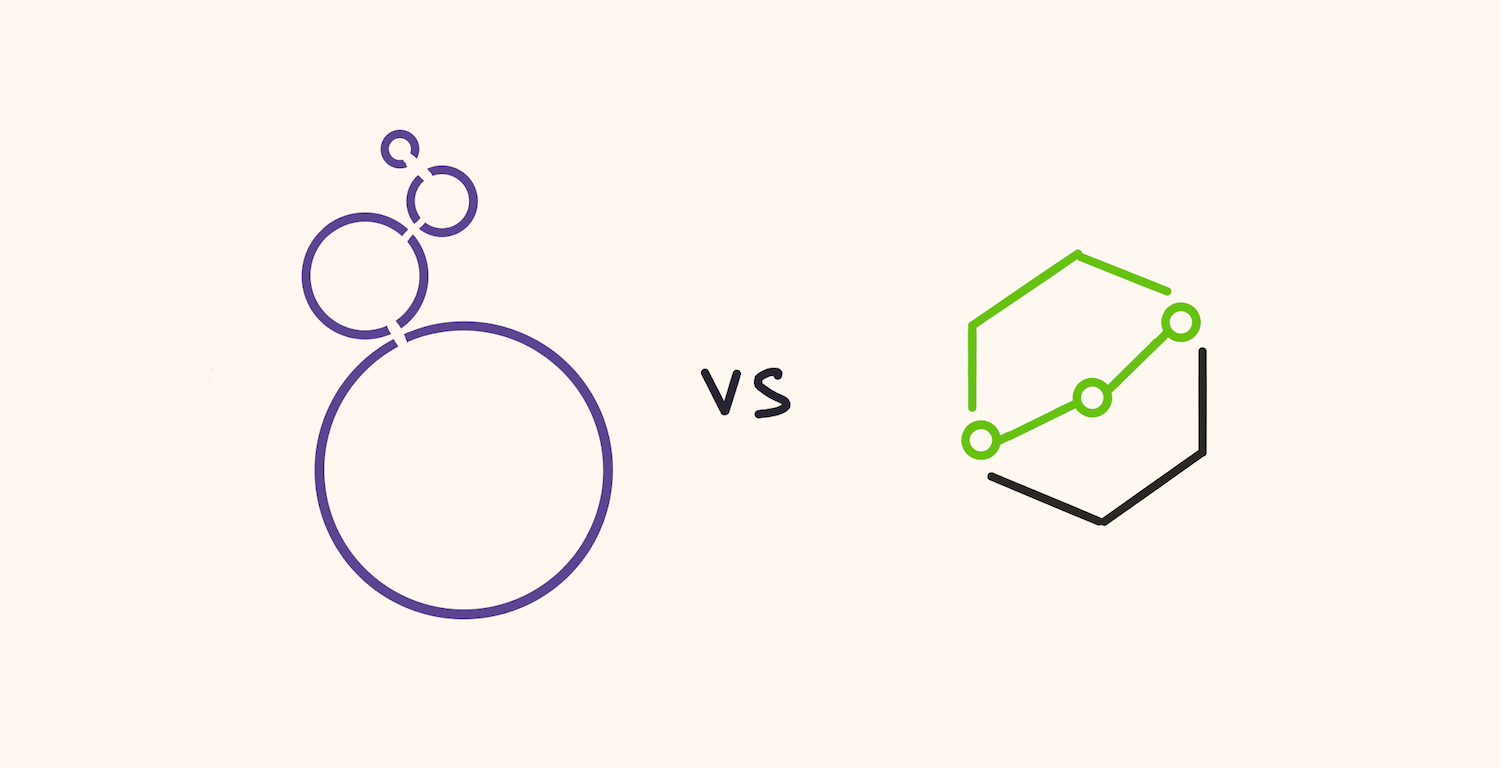 Sign up for more tips on using Holistics
Tips and tricks for getting the most out of the platform!
No spam, ever. We respect your email privacy. Unsubscribe anytime.
From SQL Queries To Beautiful Charts
Connect to your database and build beautiful charts with Holistics BI
Learn More
"Holistics is the solution to the increasingly many and complex data requests from the operational teams"
---
Tang Yee Jie
Senior Data Analyst, Grab