Holistics supports native Google Analytics integration!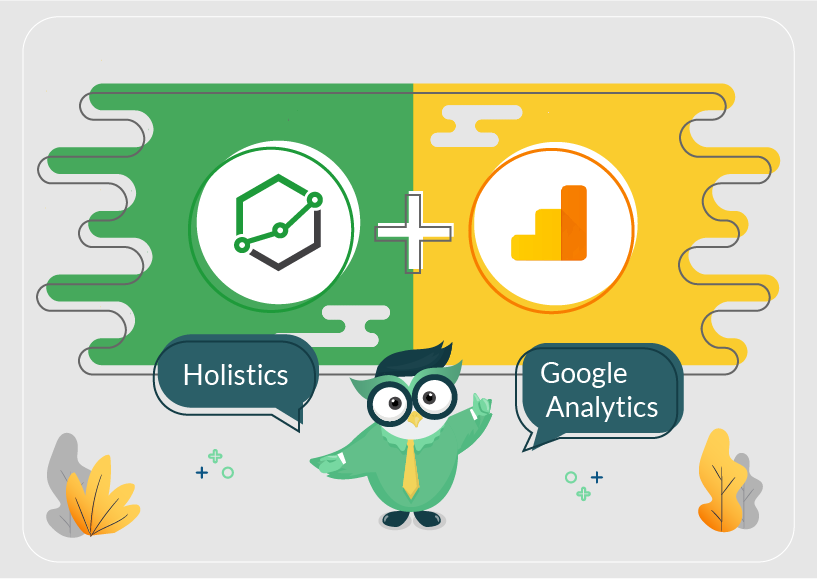 You can now import data from Google Analytics natively into your own database with Holistics!
Check out how you can do that here:
https://docs.holistics.io/docs/import-google-analytics
While Google Analytics is extremely powerful, its interface may not be the most intuitive for (non-technical users or engineers) to navigate and get used to.
Though the below tasks are not impossible for a Google Analytics expert to build, our native integration Holistics has made it extremely simple and efficient to consume your web traffic data!
Here's some of the key benefits you get to enjoy because of this integration!
1. Build charts that's easier to read
By extracting the key dataset from Google Analytics, you can now hide the complexity of the Google Analytics interface, while providing your users the insights most relevant to them, answering questions like the below quickly.
This is especially useful if your management team requires only a high level view of the key metrics (most popular content pieces, page visits, bounces and basic page conversion). They may not want to navigate the interfaces of Google Analytics to access those data points!
Most importantly, how cool will it be to get your site visits data in a metrics tabular format so you get a sense on how your metrics are moving?
2. Combine Google Analytics data with your database data
You can now combine and relate data between Google Analytics and your other data sources. Other data sources can be your transactional database, your advertising campaigns platforms, or even your mailchimp data!
One of our customers, a news portal and event management company, have likes a report that looks like this.

They have a main user list for their news portal. Whenever they organize an event, they will import these email subscriber lists into their mailing list, and track how the final conversion leads to their registration.
3. Schedule Email Reports and Alerts From your Google Analytics Data
With Holistics, you can also schedule email reports and alerts from your Google Analytics data. You can get alerts to monitor any changes that happened in the background for your data. For example, did the rank of your various content pieces change over time?
We hope the simpler analytics interface makes it easier for you to gain insights from your Google Analytics data!
What's happening in the BI world?
Join 15k+ people to get insights from BI practitioners around the globe. In your inbox. Every week. Learn more
No spam, ever. We respect your email privacy. Unsubscribe anytime.
Confused about the complex analytics landscape?
Check out this book to bring yourself up to speed on the ins-and-outs of a contemporary analytics stack.
Download Book
"I'm shocked to be telling you this next sentence: I read a free ebook from a company and actually loved it." - Data Engineer