Holistics celebrates the Lunar New Year!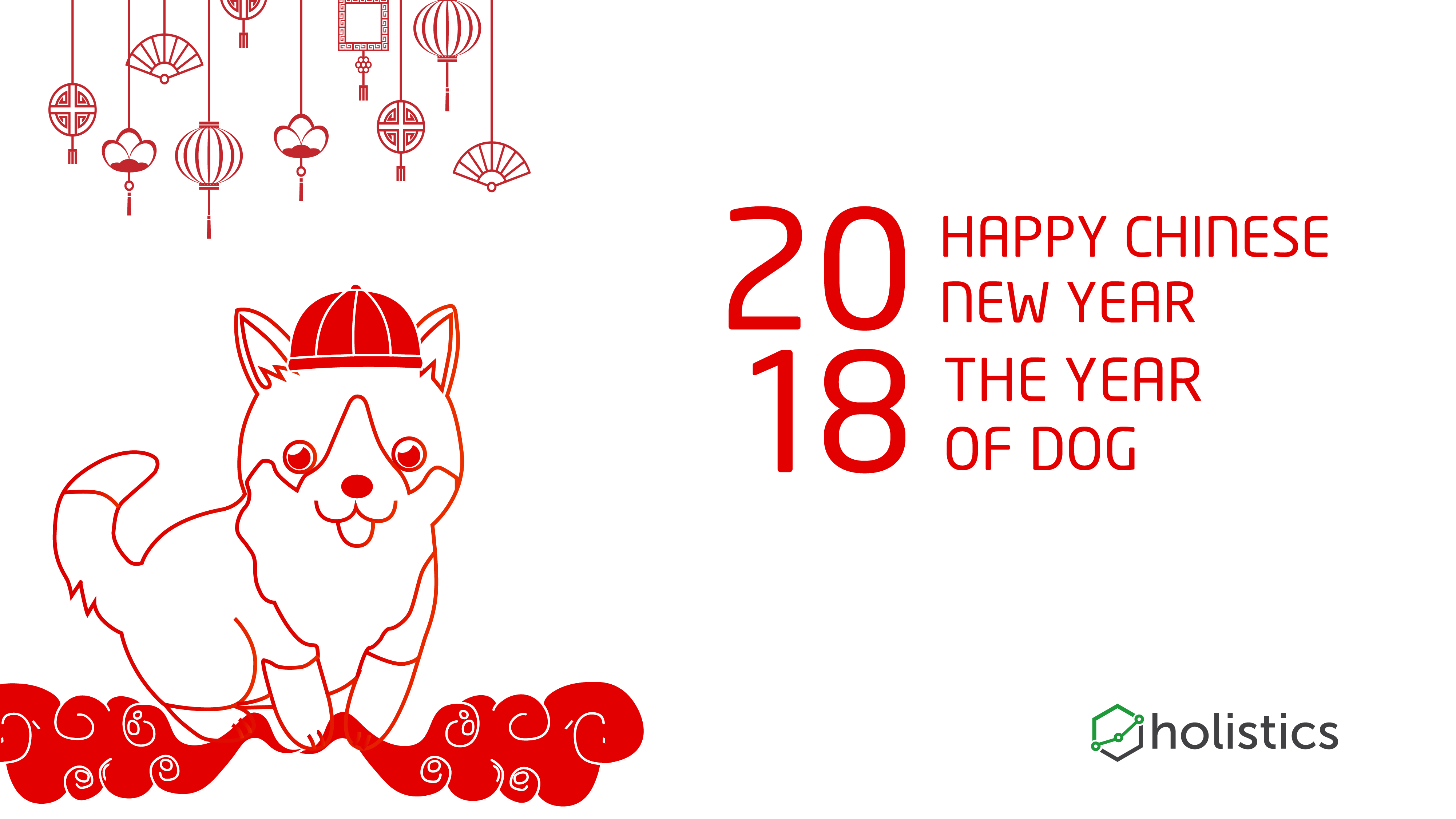 Injecting fun into data
During our team retreat last year, one of the things we noticed that the field of business intelligence has traditionally been perceived as "boring" for people outside the field. For nerdy analysts. But does that have to be the case?
One theme we target for 2018 was to make the process of preparing data for data analysts more fun and enjoyable. To add a smile to their faces knowing that somewhere in this part of the global world we live in, are a group of people celebrating a festival that's important to them.
Welcoming the Year of the Dog
With customers in over 15 countries around the world, we think it will be interesting for our customers to learn about culture in other parts of the world.
2018 is the year of the Dog, and the first day of the 2018 Lunar calendar is Fri 16 Feb 2018.
The Chinese celebrates the Lunar New Year as Chinese New Year, while the Vietnamese celebrates it as "Tet".
This celebration spans across the first 15 days of the year, and it's a time for working adults (especially those who work far away from home) to join their family for a reunion dinner the night before. And also to visit their relatives.
We've introduced some new designs for our applications and social media profiles during this festive period. Do you like them?
Design 1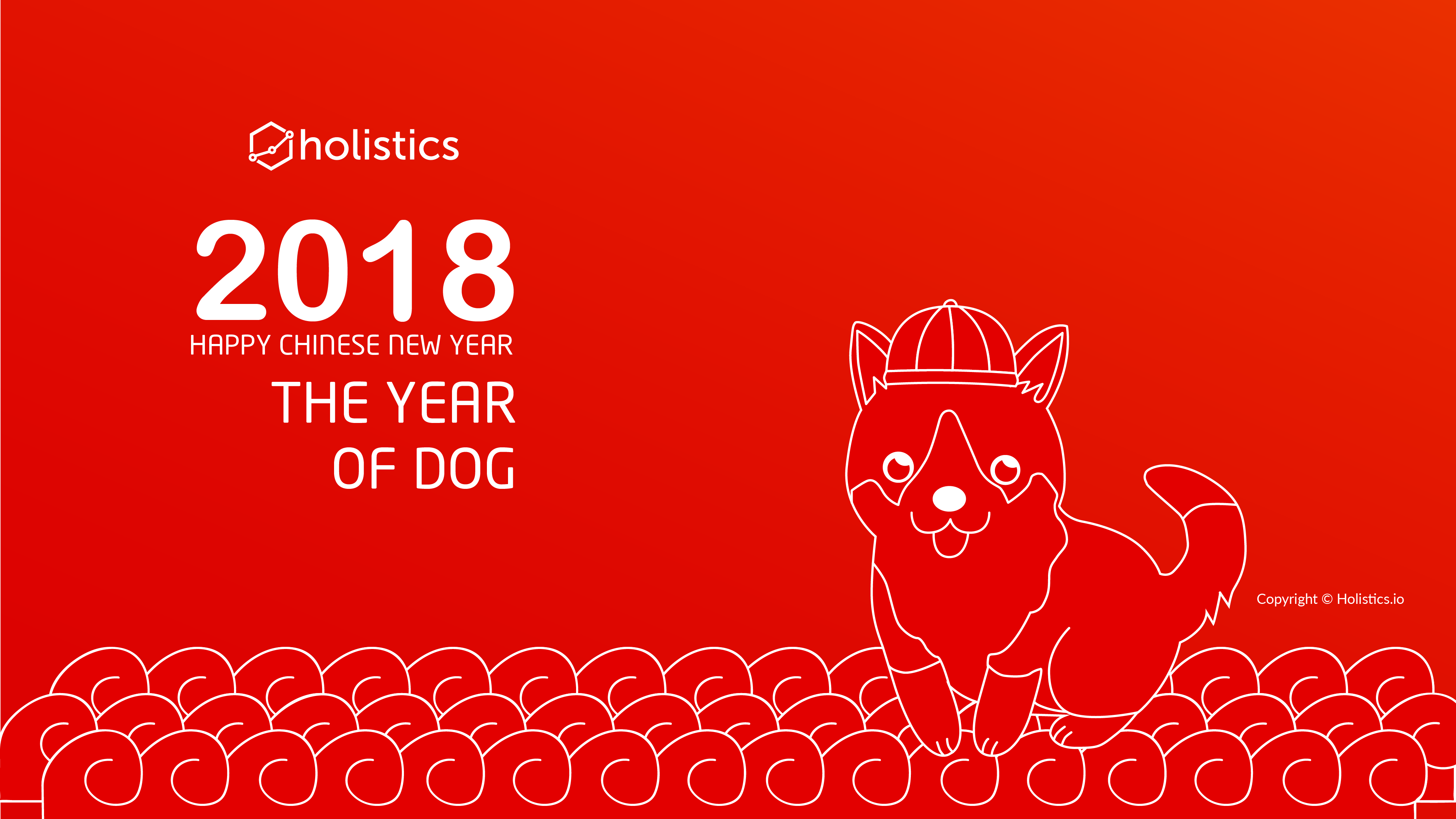 Design 2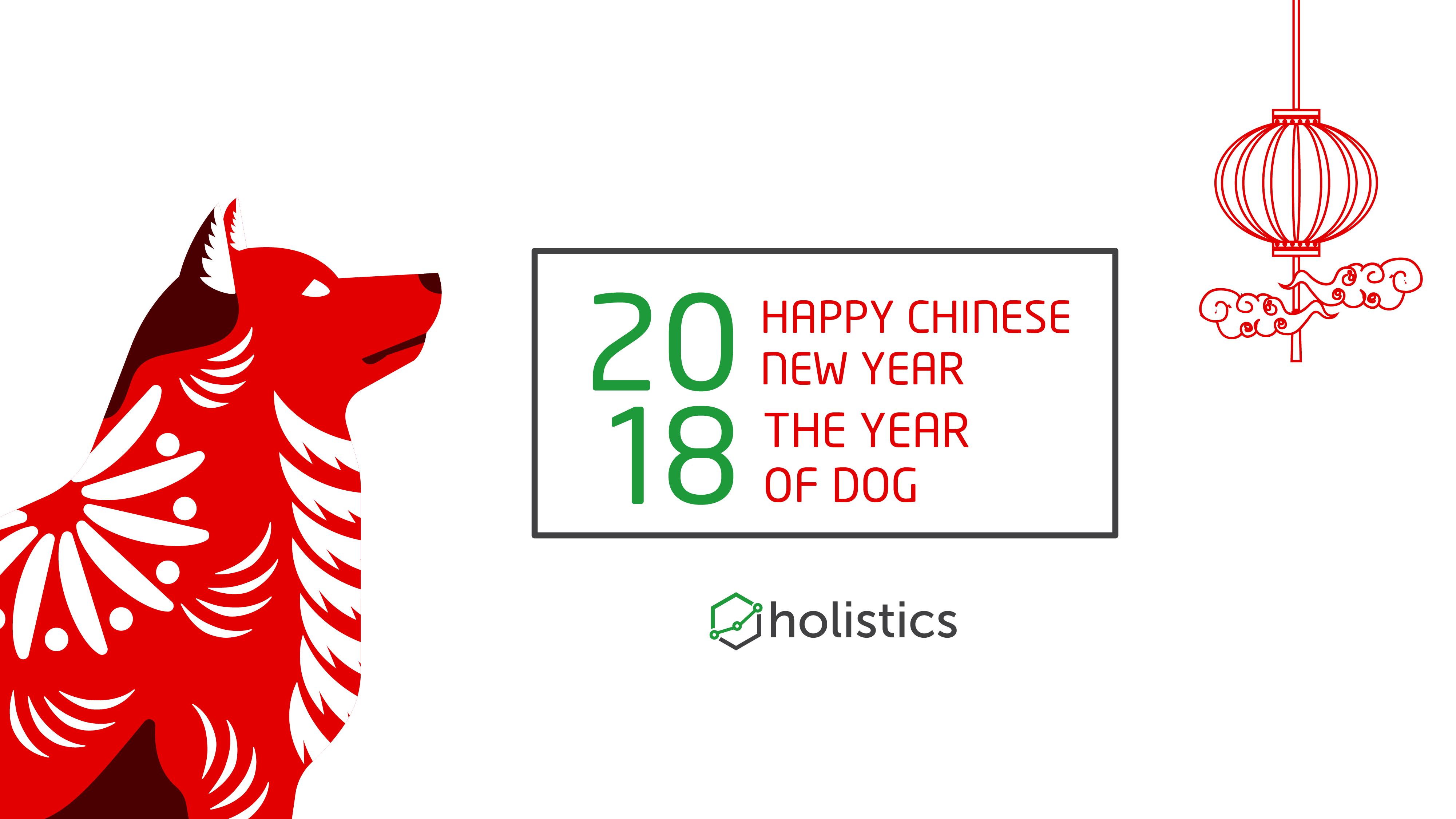 Design 3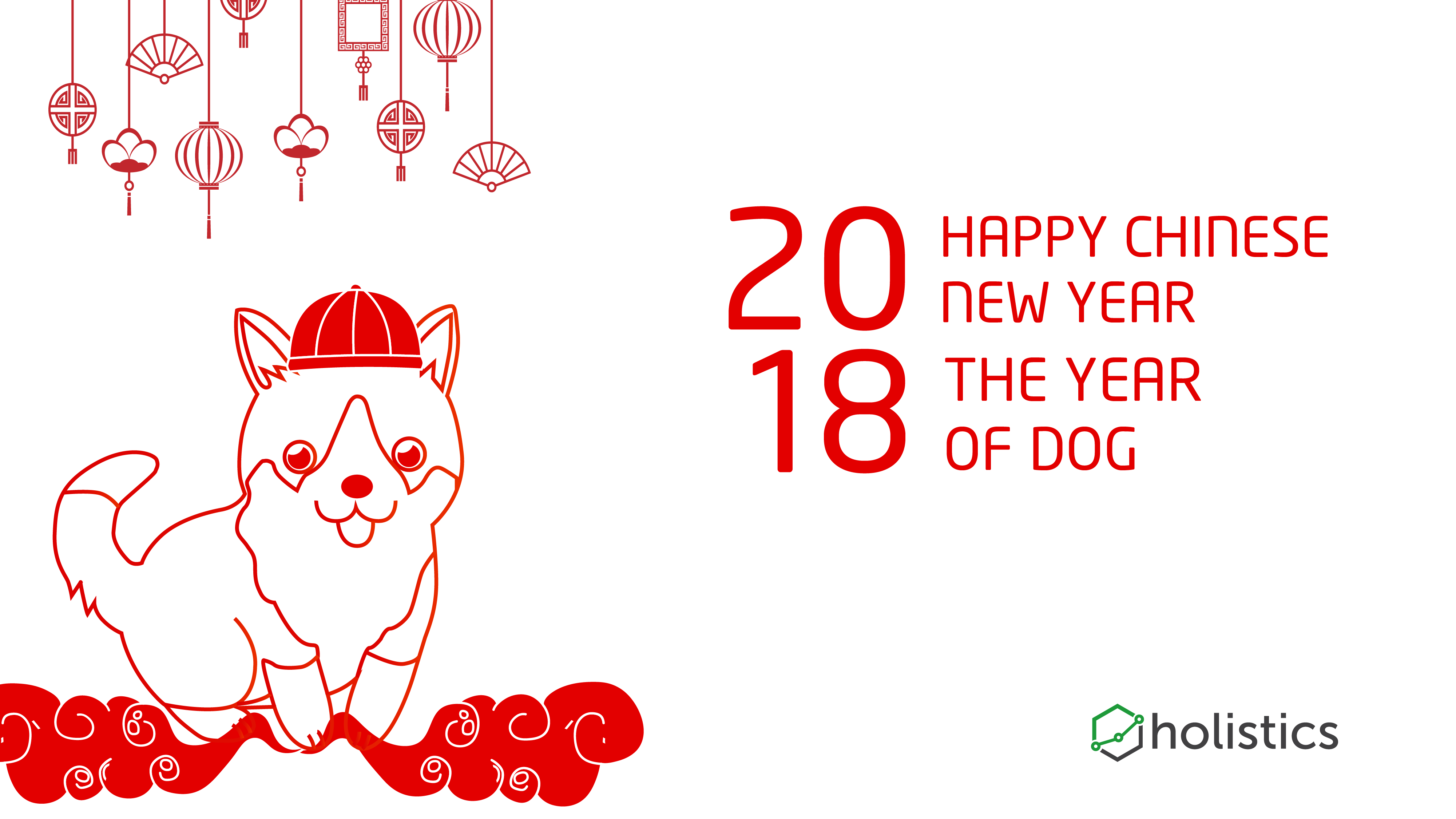 Holistics Application
We've updated our login page and our application banner.
Our Login Page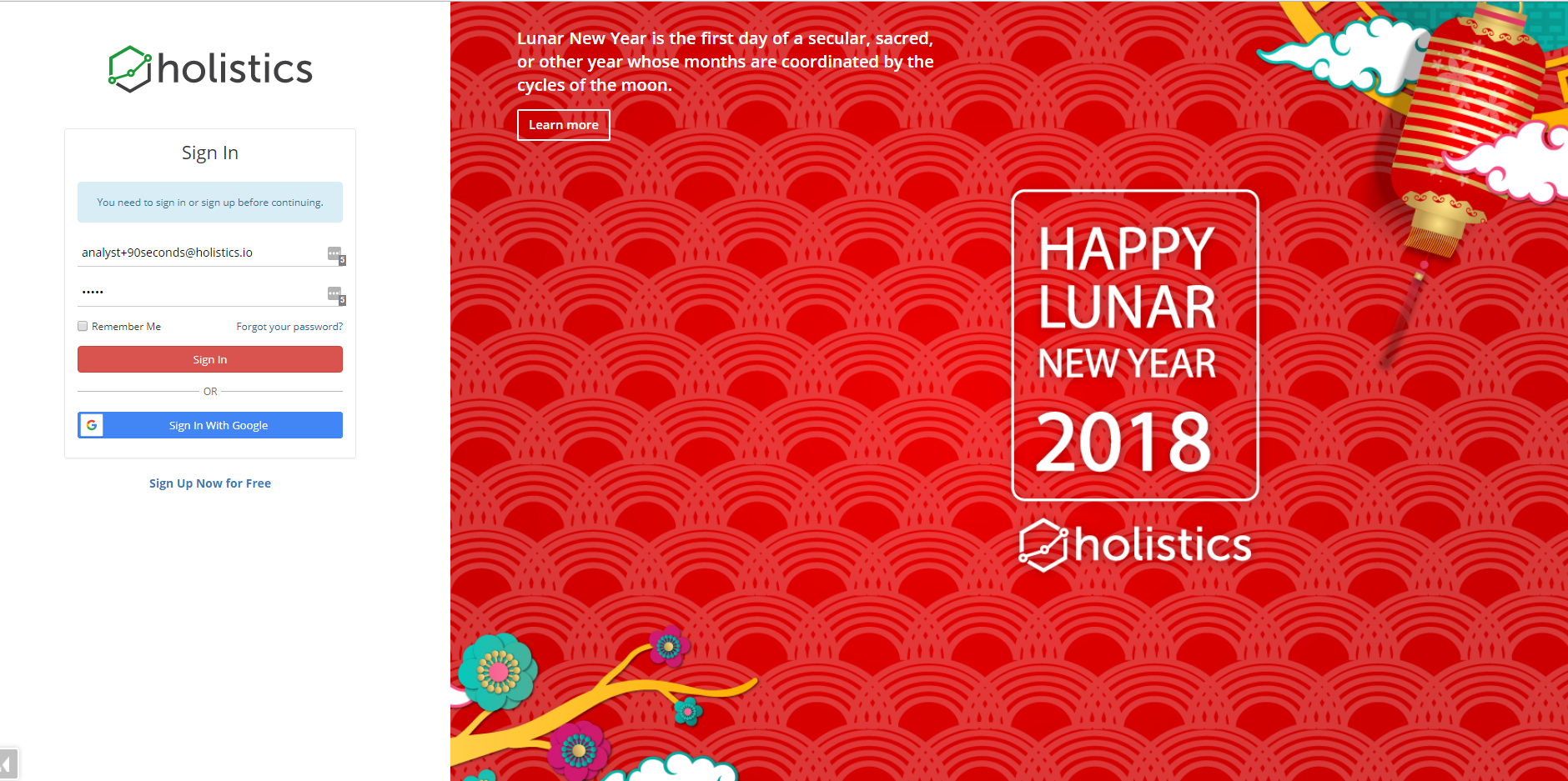 Application Banner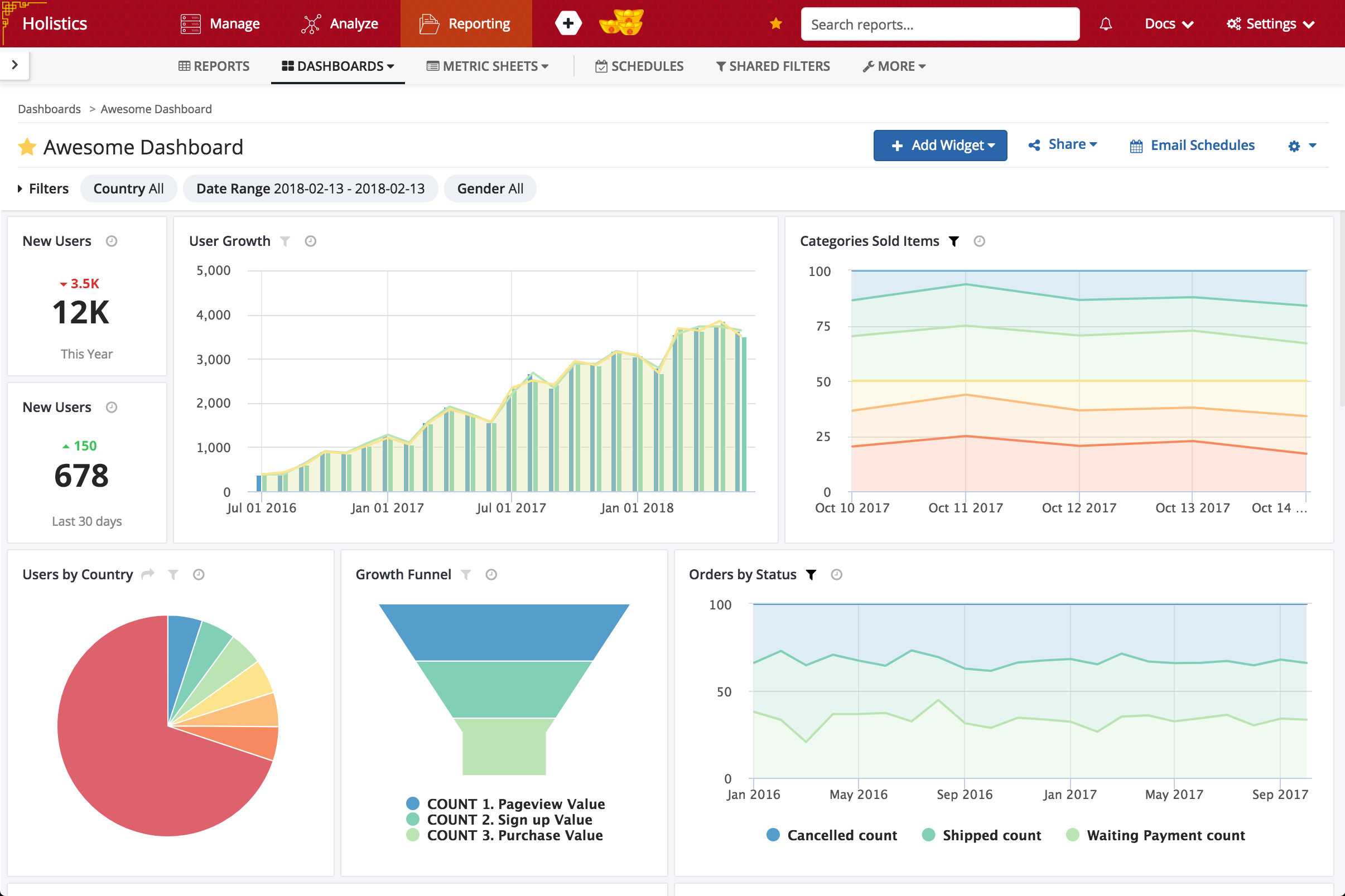 Social Media
We've updated our social media banner on Facebook.
Social Media Cover Banner

Facebook Photo Frames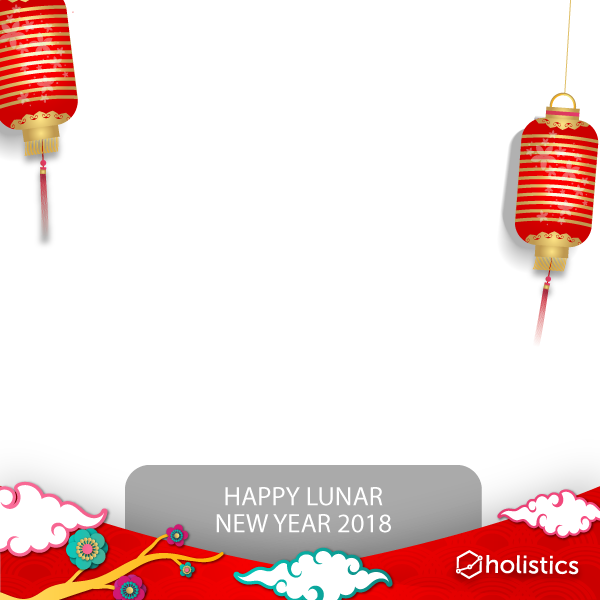 PS: Like our Facebook page so you can add a photo frame for yourself to celebrate this festive season (till end Februrary). :)
Holistics Support
Most of our engineers in our support team will be away for one week from 14 Feb 2018 (Happy Valentine!) till 20 Feb 2018 (GMT +8)
During this time, there will still be someone on duty during this period during office hours to look into your cases.
If there's an urgent case for you to make, feel free to indicate so in your ticket request and we will look into it ASAP!
Sharing festive design ideas
We like to learn about any festive designs you like! Do comment and share any festive design ideas that caught your eyes in the comments below!
What's happening in the BI world?
Join 15k+ people to get insights from BI practitioners around the globe. In your inbox. Every week. Learn more
No spam, ever. We respect your email privacy. Unsubscribe anytime.
Confused about the complex analytics landscape?
Check out this book to bring yourself up to speed on the ins-and-outs of a contemporary analytics stack.
Download Book
"I'm shocked to be telling you this next sentence: I read a free ebook from a company and actually loved it." - Data Engineer