Build Dashboard for your clients via Shareable Link
Context
Imagine you are building reports for your clients (internal team, management team, investors, or suppliers), it would be an awful experience when you have to duplicate your report/dashboard to multiple versions and apply different filters to restrict data being presented to your end-users. This is definitely not a good practice since you have to manage "different but the same" dashboards.
One good approach you can do with Holistics is creating one single dashboard and create multiple Shareable Link for that dashboard, each link, or each client's group with dissimilar permission and filter display settings. Let us show you how to do that
How to create Shareable Link
Let's say you have an eCommerce dashboard to keep track of your merchants' performance.
This Dashboard will be managed by you and shared for your merchants so that they can check their progress through time.
You currently have 3 merchants in Vietnam, Singapore and United State. You need to create one shareable link for each merchant so they can only see their data.
Follow these steps to create Shareable Link
Go to Share and select Get Shareable Link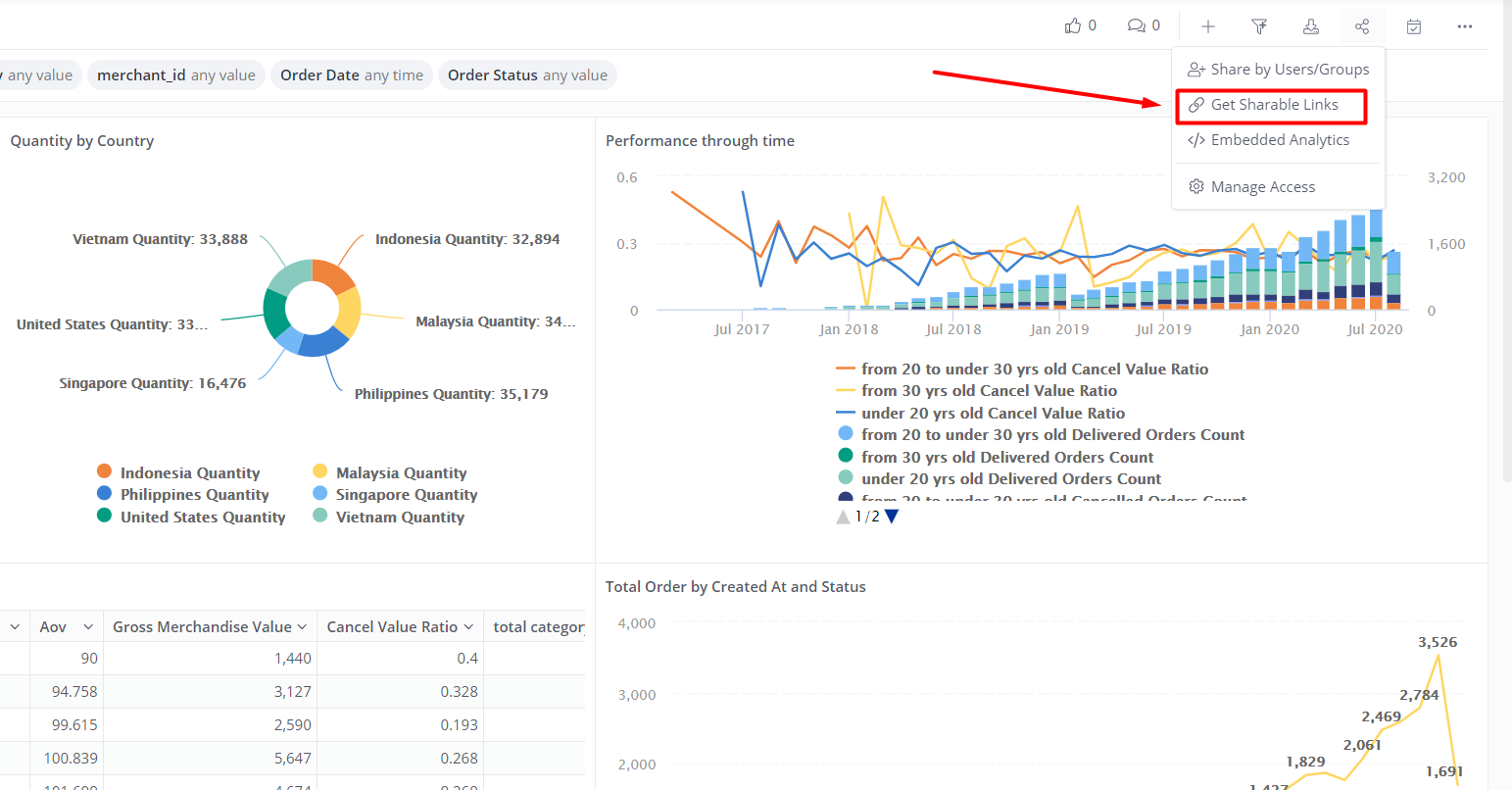 Add New Shareable Link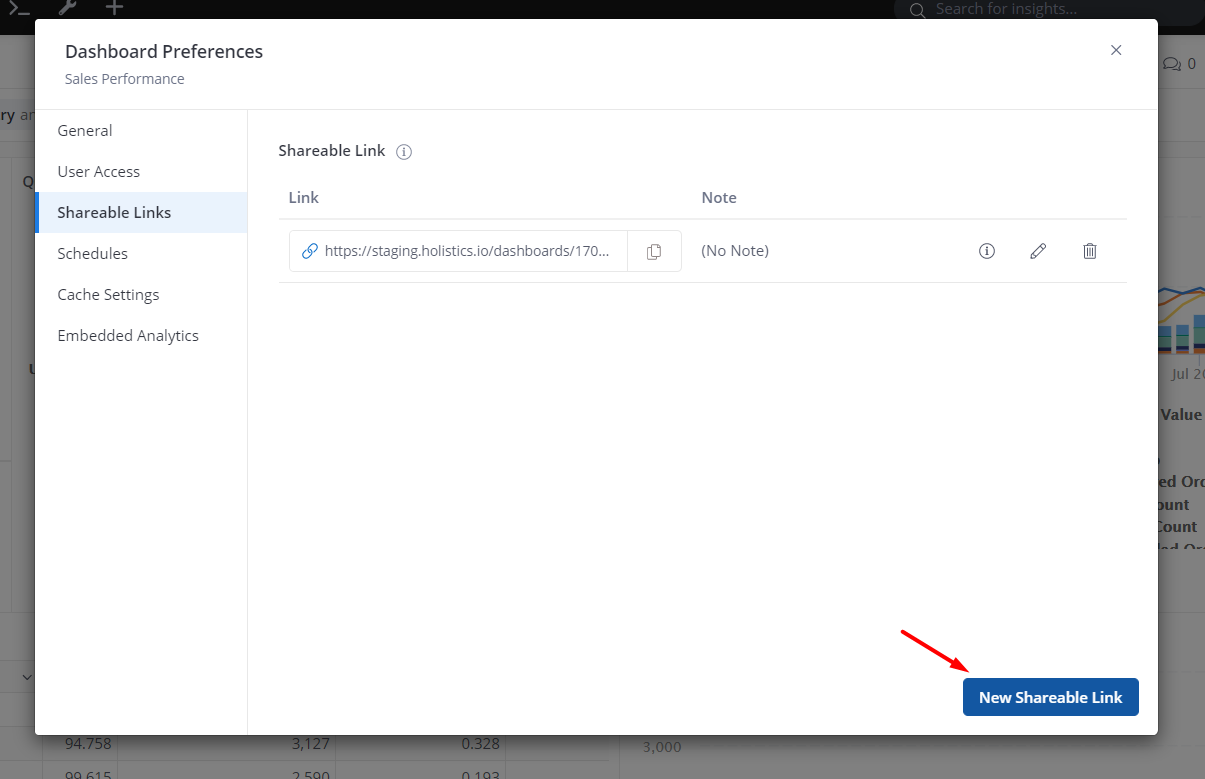 Add Permission for Country field and select Vietnam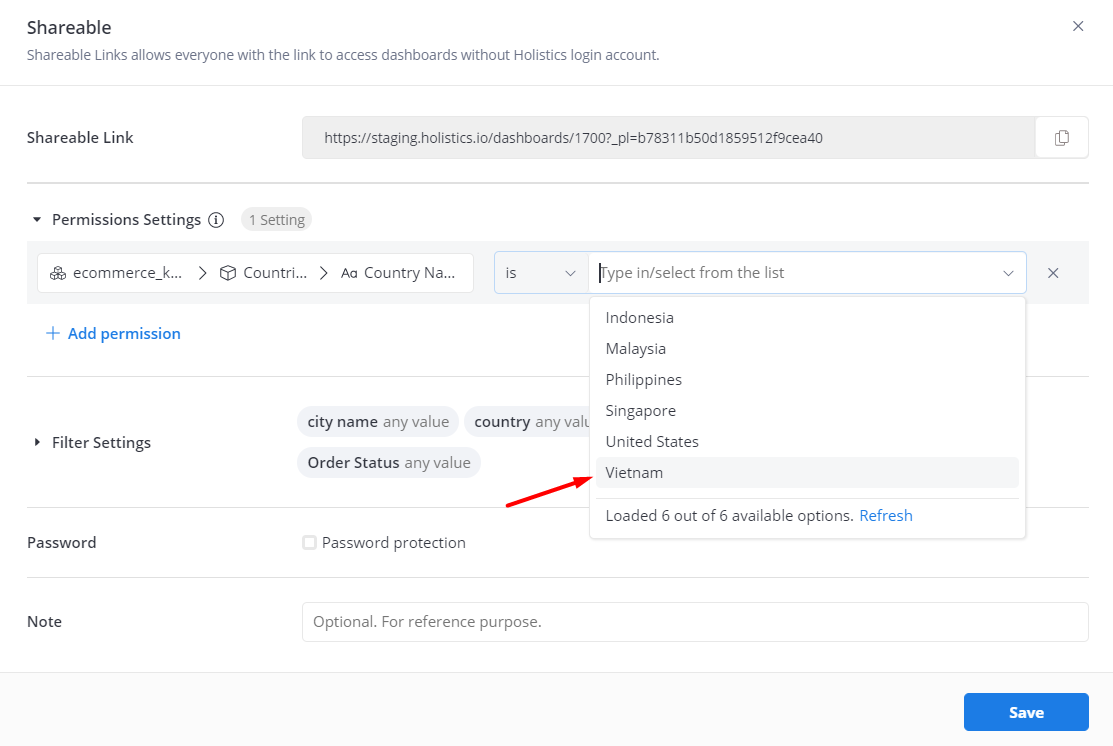 By choosing Vietnam, whoever access this Shareable Link can only see data from Vietnam. You can also add Password protection if needed and Add note for your reference (for e.g., Vietnam Merchant).
Do the same with other merchants, but change the value in Permission Settings to Singapore and the United States accordingly.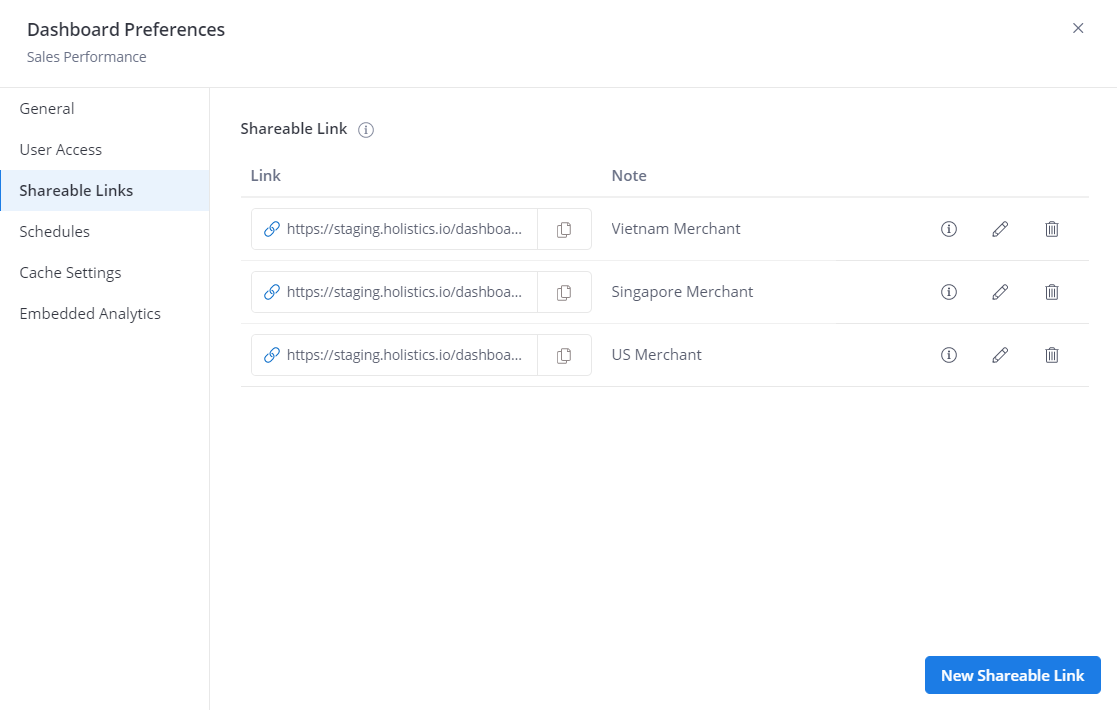 When Vietnam Merchant accesses their shareable link, can only see data from Vietnam. Our recommendation is that you should set the password for each Shareable Link and only send it to relevant parties rather than leaving your Shareable Link public.