Holistics September 2021 Product Updates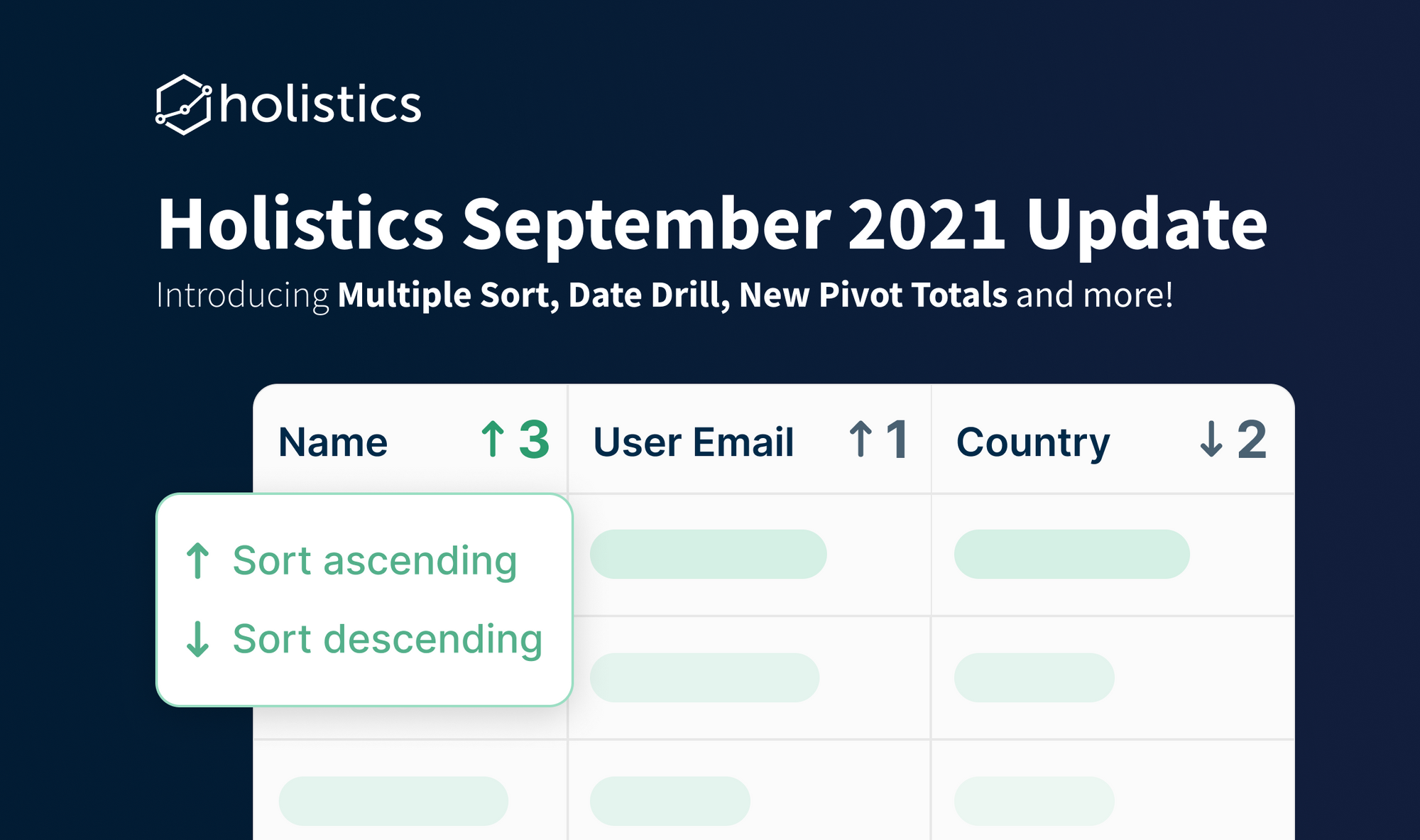 The fourth quarter of 2021 is fast approaching and promising several wonderful opportunities. And today is a long-awaited occasion for all of us, as we wrapped up September with a slew of exciting new features! 🎉
Let's see what we've got for you here!
Data Alert (beta)
Data Alert allows you to receive automatic notifications when the data meets certain conditions, so you can make timely and strategic decisions for your business.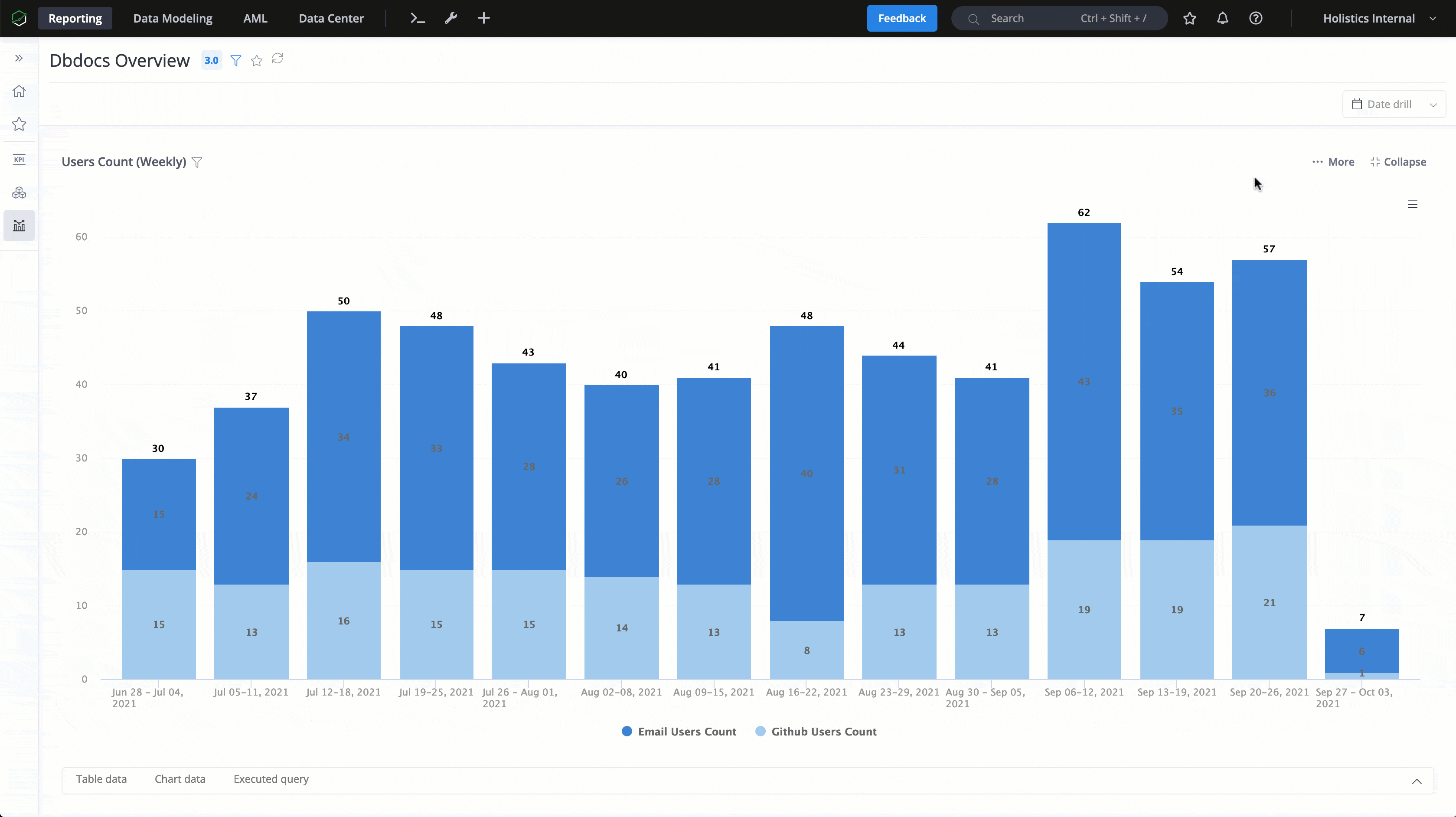 Learn more: Data Alert documentation
Multiple Sort (beta)
Now you can sort multiple columns on tables and pivot tables!
Simply click on the column's headers and select the sort direction, or drag and drop as many fields into the Sort section in visualization settings.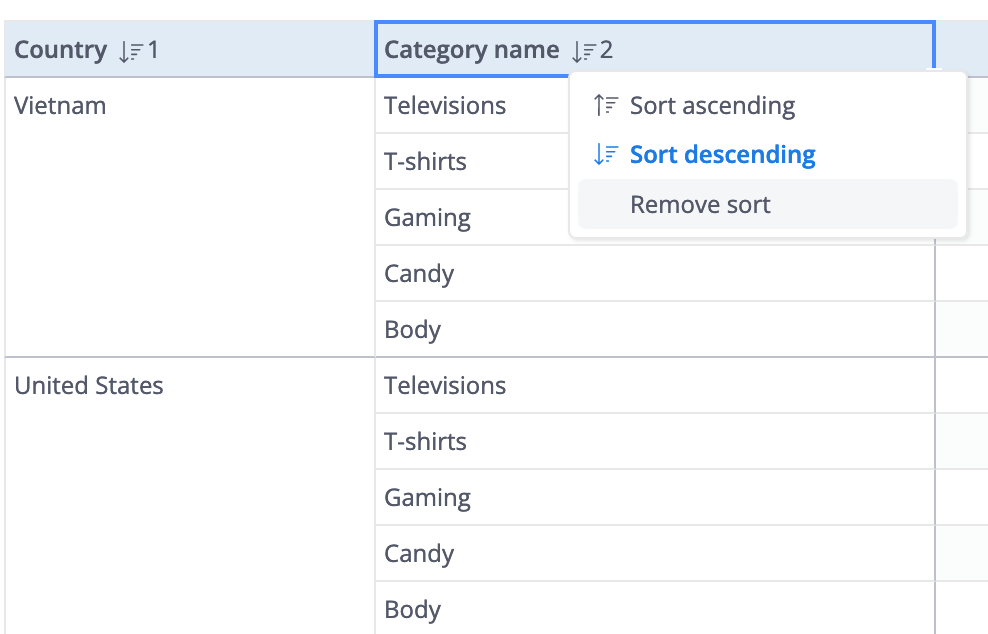 Learn more: Release note
Date Drill (beta)
Date drill allows viewers to quickly change the time granularity (year, quarter, month, week, day, hour, minute) of all reports in the same dashboard.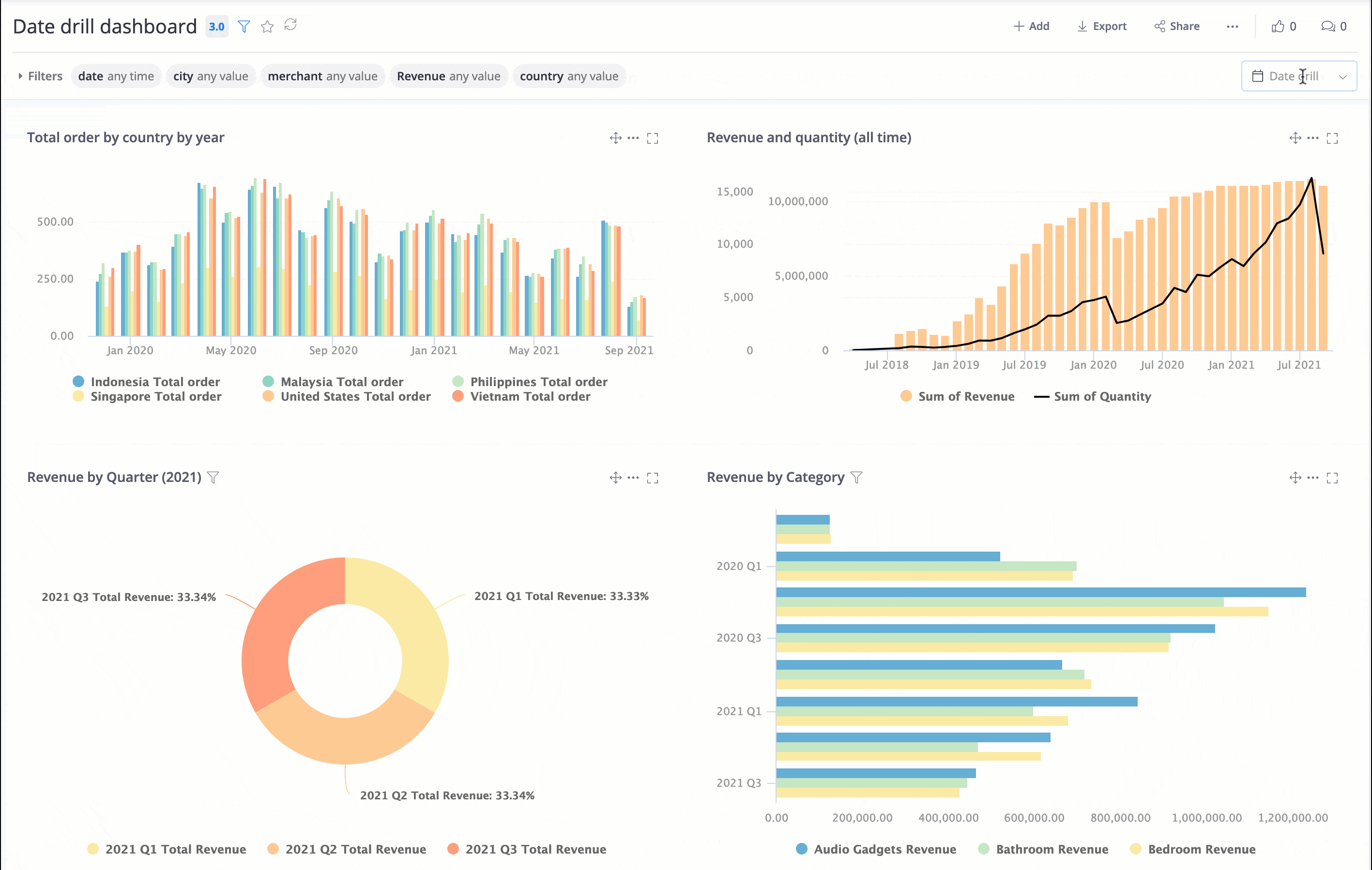 Learn more: Date Drill documentation
New totals in Pivot Table
This month, we are glad to officially introduce our new Pivot Totals. From now on, the Pivot Totals will be correctly re-calculated, and do not sum all non-additive values anymore!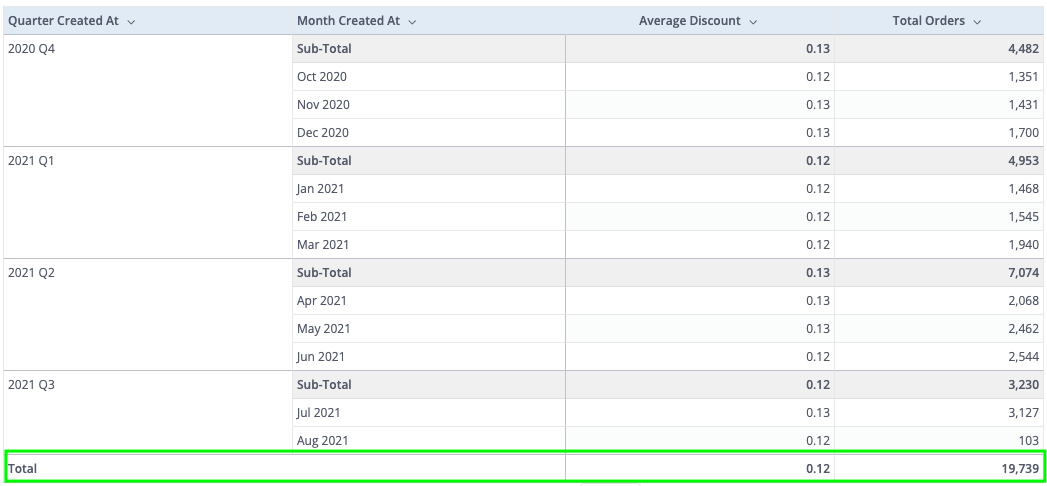 In case you have not found the new update on your end, please stay tuned, it will be shipped to you shortly in this month.
Upcoming
Git Integration
Timezone Settings. Join our beta
More interactive Embedded analytics & shareable links. Contact us for beta!
Data Joke
How does a SQL expert get a date?
That's all for this month. Stay safe everyone, see you next month!
What's happening in the BI world?
Join 15k+ people to get insights from BI practitioners around the globe. In your inbox. Every week. Learn more
No spam, ever. We respect your email privacy. Unsubscribe anytime.
Confused about the complex analytics landscape?
Check out this book to bring yourself up to speed on the ins-and-outs of a contemporary analytics stack.
Download Book
"I'm shocked to be telling you this next sentence: I read a free ebook from a company and actually loved it." - Data Engineer